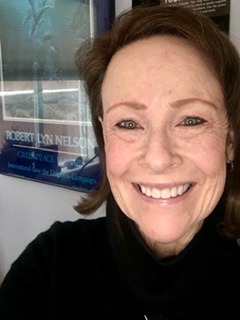 Original version first published by the Oregon SBDC Network here.
The Oregon Small Business Development Center Network is proud to honor Women's History Month by inviting you to meet some of our inspiring and innovative Center directors serving Oregon's small businesses. Today, let's meet PCC Small Business Development Center and Global Trade Center Director, Tammy Marquez-Oldham.
Tammy Marquez-Oldham, Director of the Portland Community College SBDC and OSBDCN Global Trade Center
With a background in the education, healthcare, software, and food industries, Tammy Marquez-Oldham pairs her extensive business acumen with a vision of providing the highest level of business education and advising possible for the Network's clients as the director of the SBDC at Portland Community College. Through the years, Tammy has spearheaded several initiatives for the Oregon SBDC alongside various collaborators and partners including:
Pictured from left to right: Martin Golden, District Director, SBA; Tammy Marquez-Oldham, Director PCC SBDC and OSBDCN Global Trade Center; Mark Madrid, Associate Administrator for the Office of Entrepreneurial Development (OED); Michael Fong, Regional Administrator, SBA
CAPITAL ACCESS TEAM
Tammy co-founded the Oregon SBDC Network's Capital Access Team (CAT) with Noah Brockman, who now leads the CAT as a regional and statewide service. The CAT helps small businesses identify the right source and use of capital through planning and loan package development. The CAT's experienced advisers understand and leverage multiple forms and sources of capital, sometimes beyond traditional lending, in order to support the many small businesses they serve. The CAT celebrated its 10th year in 2022, and has helped more than 2,500 small businesses in Oregon successfully access more than $255 million in capital since its founding.
GLOBAL TRADE CENTER
The Oregon SBDC Network's Global Trade Center is the only one of its kind in the state of Oregon and was co-founded by Tammy and Global Trade Center liaison and senior adviser David Kohl. An initiative that took 11 years to develop, the Center celebrated its fifth year in 2022. This NASBITE-accredited Center offers trade assistance and advising for new-to-export-level small businesses through two training programs: the Certified Global Business Professional (CGBP) and Buying and Selling Outside the U.S. for small businesses.
GETTING YOUR RECIPE TO MARKET
The Getting Your Recipe to Market program was founded in the fall of 2006 to help small-business food entrepreneurs learn how to take their food recipe or product from idea to commercial-ready prototype. Tammy co-founded this program with the then–executive director of the Food Innovation Center, Jill Beaman; OSU staff; and members of the Portland Community College SBDC team. In partnership with the Food Innovation Center and New Seasons Market, the program has supported the development of more than 450 food entrepreneurs over 15 years. Beaman leads the program today.
Tammy (center) pictured with Getting Your Recipe to Market alum Lisa Tran, SBA Associate Administrator Mark L. Madrid, SBA Pacific Northwest Regional Administrator Michael Fong, SBA District Director Martin Golden, Beaverton Area Chamber Of Commerce's Impact Director Robert L. Routhieaux, and Senior Outreach Coordinator Oscar Gustavo.
RESTAURANT BUSINESS BUILDERS
The Restaurant Business Builders program was designed to support the needs of restaurateurs in the early stage of development by providing participants with instruction from top chefs in Portland. The program was developed in tandem with Leslie Hildula and is currently led by Dr. Sean Harry with support from lead adviser and organizer Terry Long.
BUSINESS DESIGN SERIES & BUSINESS BUILDERS
The Business Design Series tailors a curriculum for businesses within their first year of operation, led by Jackie Babicky-Peterson. For businesses in their first through third years of operation, Business Builders provides specialized training and advising from Kim Allchurch-Flick. Together, they ensure that small businesses have the essential training, resources, and knowledge required for growing a healthy business.
ADVANCED SMALL BUSINESS MANAGEMENT PROGRAM
For business owners who are growing and expanding their businesses, the Advanced Small Business Management Program provides them with experienced subject matter expert trainers and advisers. This program, led by Dr. Sean Harry, has been sponsored by the Portland Business Alliance, funded by Bank of America for the past 10 years.
COLUMBIA COUNTY SBDC
One of the latest developments for the Oregon SBDC Network is the addition of its newest Center in Columbia County, which is the network's 20th regional SBDC offering core business advising services and the 21st location in the state of Oregon.
The Columbia Economic Team, a private/public economic development organization serving Columbia County, initially launched the initiative to form the Business Resource Center and SBDC after filling grant-making and other small-business assistance gaps during the pandemic and economic downturn.
When Tammy was approached by Columbia Economic Team (CET) Executive Director Paul Vogel to support the initiative, she helped to provide the framework of the language and culture to the concept and resulting plan. With her guidance and the help of many state and local partners and investors, the Center was able to engage full local support in just nine months.
In addition to her leadership at the Portland Community College SBDC, the Centers and programs for which Tammy has helped to design and secure funding have impacted thousands of small-business clients throughout her 15 years of service at the Oregon SBDC Network.
Tammy attributes the success of the Center and its programs to the extraordinary team of program specialist Yevette Johnson, client service coordinator Sharon Quillen, business advisers, training facilitators, community partners, Portland Community College, and the Oregon SBDC Network.
"Together with Team is how we serve small businesses." Tammy says. "Together we are stronger!"
Looking for business assistance?
The PCC Small Business Development Center is here to support you with no-cost business advising and comprehensive business training programs. Get started by requesting your first no-cost business advising session here.
Read More
Topics: Small Business, Global Trade, Growing a Business, business builders, Certified Global Trade Professional