Structured business education paired with one-on-one business advising helps you start and grow your business with confidence.

Are you uncertain about how to develop, start, and grow your business during the current economic climate? We understand.
The Business Builders Program is the best way to develop a roadmap and framework to start and grow your business with confidence. This intensive 10-week training program, designed specifically for businesses from the very first day, combined with individual advising with our top business strategists, guides you through:
Business fundamentals, mission, vision, and goals

Planning and executing planned strategy with templates and more

4 weeks of marketing: branding, web design, social media and SEO, and e-commerce

Bookkeeping, finance, and business structure

Pricing as an art

Legal issues: contracts, trademarks, copyrights, leasing
Upon completion of the 10 weeks, you'll leave with a "tool box" of planning templates from GrowthWheel, a business plan draft using LivePlan, and other important assets to take with you as you continue growing your business.
During and after the course, you have access to our specialty business advisors, with a wide range of expertise and collective decades of knowledge and experience in how to run and grow a business. This specialized support through individual advising helps you apply what you learn to your specific business needs. You're also part of a robust cohort of other businesses where, together, we will discuss challenges, exchange resources, and find solutions.
With Business Builders, you're not alone. Our team includes industry experts that will save you years of frustration, and potentially thousands of dollars. We focus on building healthy, strong, resilient businesses and we support YOUR business!
Learn more by scheduling a no-cost advising session by filling out the information form on this page. We're here for you!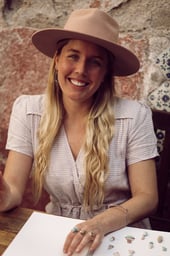 "I signed up for the Business Builders course at a time when I decided to start getting serious about my online jewelry business. I really enjoyed how each class dove into a different aspect of running a business. Being surrounded by other local business owners was also very encouraging, and I have greatly benefited from the additional 1:1 advising sessions included with the course. The sessions have given me guidance and insights specific to my industry. My time with Business Builders has helped me to lay a solid foundation on which I can grow my company and thrive as a small business owner."
- Rachel Fennell, Owner/Designer MAHKA Jewelry
Each week, we bring in subject-matter experts to teach on important areas.
Sessions meet virtually each week for 10-weeks and are 3-hours long. Business Builders isn't just a class; it's an intensive training program that includes:
Group learning and networking to discuss challenges, exchange resources, and find solutions with peers

Access to specialty business advisors with a wide range of expertise

Finding your customers using market research resources such as Southern Oregon University Market Research Institute, SBDCNet, Reference USA, MarketLink, and Euromonitor

Enjoying 30-hours of online, live classroom business education with 10 weekly, 3-hour sessions taught by subject-matter experts. Subjects include:




Articulation of your mission, vision, and goals

Creating your business model to delight and serve your customers

The Pillars of Marketing

Building Your Brand

Marketing in the Age of COVID-19

An Introduction to Legal Concepts

Bookkeeping and Finance

The Art of Pricing

E-Commerce Sales: Having a Successful Virtual Business Model

Financing Your Business

Plus: Confidential, one-on-one advising during the 10-week program and continued no-cost advising following Business Builders. We offer you access to specialty business advisors with a wide range of expertise.
What Our Clients Say
Join over 300 business owners who have completed this program since 2006!
Linda Keppinger, a Portland-based artist and photographer, founded KeppingerCreative in January 2020, just before the COVID-19 pandemic began. Linda participated in Business Builders, a 10-week PCC SBDC training program, in 2020 and continues to seek guidance from her expert business advisors. Now, KeppingerCreative has quadrupled its revenue in just one year by selling its line of art-based paper products into specialty retail stores nationwide! Read more about her story here.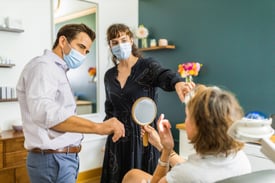 "Honestly, we would not still be in business without the classes and the advisors. The most beneficial thing for us was the advising help - each advisor is a specialist in an area of business - from marketing to financials to funding. They helped us organize and execute."
- Aimee Brigham, Aluma Aesthetic Medicine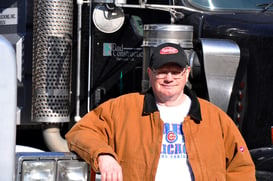 "You're going to learn something you didn't think you didn't know. They bring in experts in various fields. And in one of the session you're going to have an "aha!" moment."
- Roy Weedman, Bud Construction LLC