Are you uncertain about how to develop, start or build your business during the current economic climate? As your business focus shifts toward crisis management, Business Builders can offer the roadmap and framework toward growth and recovery, combined with the 1:1 support of one of our top business strategists.
In this 10-week program, you will:
Develop a business model that will help you innovate, adapt and make more money during changing economic conditions

Network with other small business owners and find solutions to navigating these challenging times

Learn best practices from subject-matter experts

Ensure consideration of safety measures for your staff, customers and community are in place

Gain clarity about your business within current market conditions

Learn how to work on your business in an efficient manner

Work your plan in one-on-one sessions with a business advisor

Free access to our library of Growth Wheel Decision sheets which they can use to address almost any business issue they may encounter.

A copy of Better, Smarter, Richer business model work book

Access to confidential one on one business advising over the course of the program and on into the next year.
Each week we'll bring in subject-matter experts to teach on important areas.
Sessions meet weekly for 10-weeks and are 3-hours long. Business Builders is more than just a class. It includes:
Group learning and networking to discuss challenges, exchange resources, and find solutions with peers

Up to 5 hours of one-on-one advising during the 10-month period following Business Builders

Access to specialty business advisors with a wide range of expertise

Find your customers using market research resources such as Southern Oregon University Market Research Institute, SBDCNet, Reference USA, MarketLink, and Euromonitor

You'll enjoy 30-hours of online, live classroom business education with 10 weekly, 3-hour sessions taught by subject-matter experts. Subjects include:




Defining mission, vision, goals

The Business Model Canvas

The Pillars of Marketing

Building Your Brand

Marketing in the age of COVID-19

Understanding Legal Concepts

Bookkeeping and Finance

Pricing is an Art

E-Commerce Sales: Virtual Business Model

Financing Your Business
What Our Clients Say
Join over 300 business owners who have completed this program since 2006!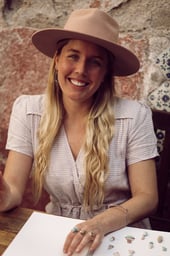 "I signed up for the Business Builders course at a time when I decided to start getting serious about my online jewelry business. I really enjoyed how each class dove into a different aspect of running a business. Being surrounded by other local business owners was also very encouraging, and I have greatly benefited from the additional 1:1 advising sessions included with the course. The sessions have given me guidance and insights specific to my industry. My time with Business Builders has helped me to lay a solid foundation on which I can grow my company and thrive as a small business owner."

- Rachel Fennell, Owner/Designer MAHKA Jewelry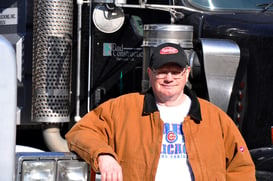 "You're going to learn something you didn't think you didn't know. They bring in experts in various fields. And in one of the session you're going to have an "aha!" moment."
- Roy Weedman, Bud Construction LLC