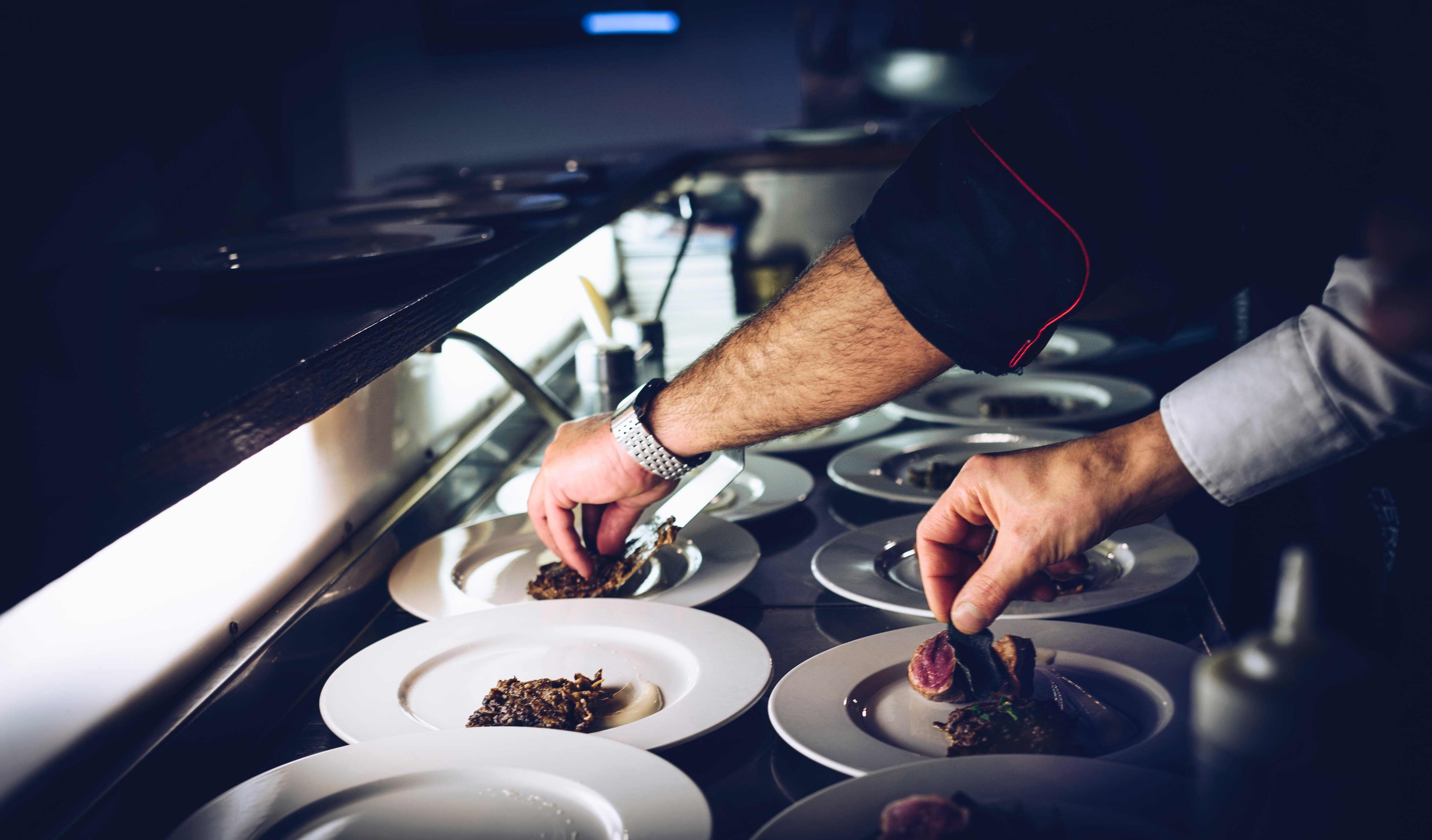 Build Your Dream Business with Training From Elite Portland Restaurateurs
The Restaurant Business Builders Program offers aspiring entrepreneurs a one-of-a-kind 10 week program with training and support from industry veterans.
Stop toiling your life away for someone else and build a business that supports you and your goals.

Learn from the best with guest sessions taught by owners of restaurants like Clyde Common, DesiPDX, Mother's Bistro, and Olympia Provisions.

Know exactly what steps you need to take to get funding, find the perfect location, and operate for a profit.
"The amount of knowledge the guest speakers bring is priceless!" Robert Greenup, Baka Umai

Get the Funding You Need and a Location That Will Work
Starting a successful restaurant, bar, or food cart is filled with challenges.
It can be enormously expensive to get started and getting that money can seem like an incredibly murky mystery. Restaurant Business Builders will show you exactly how much you need to get started, where you can find the money you don't have, and how you can persuade lenders and investors to support your vision.
Finding the right location is another critical challenge for the aspiring restaurant or bar owner. You need enough traffic from the right kind of patrons, but finding something you can afford and still turn a profit can be really tricky. Restaurant Business Builders will give you the tools you need to find a good location and negotiate a fair lease without risking your nest egg being locked into something that won't work.
Get Expert Help To Beat the Odds
How the Program Works:

Restaurant Business Builders is a 10-week program, meeting once per week for a 3-hour session.
Group learning and networking
to discuss challenges, exchange resources, and find solutions with peers.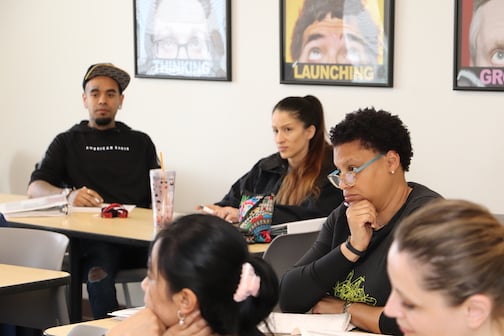 30 hours of business education specifically designed for new restaurant owners taught by subject matter experts and successful local restaurateurs.
Session 1: Your Concept & the Money to Do It
Session 2: Setting Financial Goals & Tracking Your Success
Session 3: Finding and Leasing Your Location
Session 4: Managing Your Money
Session 5: Menu Designing & Stocking Your Restaurant
Session 6: Designing Your Restaurant & Kitchen
Session 7: Essential Digital Marketing
Session 8: Branding and Marketing Your Restaurant
Session 9: Regulations and Reviews
Session 10: Attracting and Managing Employees
Up-to 5 hours of one-on-one advising in confidential meetings.
Access to specialty business advisors with a wide range of expertise.
Access to market research resources such as Southern Oregon University Market Research Institute, SBDCNet, Reference USA, MarketLink, and Euromonitor.
"This class is great! Leslie does a great job at bringing us in contact with industry professionals who are not only knowledgeable but enthusiastic about what they do. After being in the industry for years I really appreciated knowing I'm not alone in all my questions and the people I've met are amazing." Ed Sablan, PDX671 and Biba!
Learn from restaurant owners and founders.
Each session was developed by experienced restaurant owners and industry experts. You will learn best practices right from the start.
Restaurant owner guest speakers:
Cory Schreiber, Chef, Author, and Founder of Wildwood Restaurant

Michelle Cairo, Co-Owner of Olympia Provisions
Lisa Schroeder, Chef and Owner of Mother's Bistro

Nate Tilden, Chef and Co-Owner of Clyde Commons & Olympia Provisions
Industry expert guest speakers:
Levi Johnston, Attorney and Partner at Intelekia Law Group
Shannon Fost, Multnomah County Health Inspector
John Holtrop, Portland FOG (Fats, Oils, and Grease) Team
Alumni Success Story - Baka Umai
Robert Greenup of Baka Umai say, "The SBDC helped lay a clear path on how to start a restaurant business by providing insight, expertise, and contacts within the industry. Everything from laws/permits/regulations to marketing/branding. It was all very important. The experienced speakers highlighted the pitfalls and successes that every restaurant owner encounters... They are an invaluable resource! The guidance they provide will make your life so much easier."
Read more about Baka Umai's success here!

Pricing and Class Times
Time Involved:
The total class time is 30 hours, divided into 10 weekly, 3-hour sessions.
Plus, Up to 5 hours of one-on-one advising during the 10 month period following Restaurant Business Builders.
Investment:
Tuition is $799.


Payments are made through Portland Community College, and payment plans are available.

An additional person from your business can take the course for 1/2 price, $400.
Yield:
Invaluable advice from industry experts that will save you years of frustration

Support from a network of peers and mentors

A more profitable, sustainable restaurant

"The guest speakers with real world experience were so great! It was knowledge worth 10 times the cost of the course. If you had to pay professional consultants it would be 10 times the program cost." Frank Squillo, Wanda's Café & Bakery
How to Enroll in Restaurant Business Builders
Sign up using the form on this page to get updates about upcoming programs.
Questions & Answers
What if I miss a class?
We know you're busy and life happens, so if you miss a class, you can always pick it up during a following cohort.
Is financial assistance available for the tuition?
No.
How does the 5 hours of advising work?
The included 5 one-on-one advising sessions can be scheduled at your leisure during the 10 month period following course completion. You'll be assigned a specific SBDC advisor to assist you who fits well with your experience and goals.
What if I want to open a Food Truck, a Catering Business, a Bakery, or another Type of Food Service Business?
Around half of the students in a typical cohort aren't looking to open a typical bar or restaurant- and that's fine! We can help you navigate the ins-and-outs of your unique business idea. Different food service businesses change the requirements of what will work, but the building blocks are the same.
Got a question you don't see here?
Contact the SBDC and the program coordinator will be happy to answer any questions and figure out if this class is right for you.
Phone: 971-722-5080
Email: sbdc@pcc.edu
rev 12.22.21