A comprehensive small business marketing plan is one of the most valuable tools for Oregon entrepreneurs. Why is marketing so critical to your business' success? Without potential customers having an awareness of your offerings, even the best product or best service will languish.
An effective small business marketing plan is not about having a big marketing budget. Instead, it's about determining the right marketing strategies for your business, understanding your unique competitive advantage, and developing tactics that will best support your visibility and marketing goals.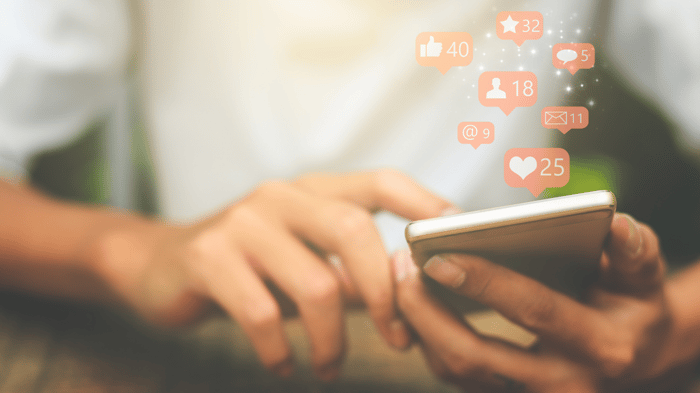 In this guide, we'll share some tips on preparing your small business marketing plan, including how to:
Evaluate your business by performing a SWOT analysis.

Identify your ideal audience and target customer.

Determine which marketing channels to use.

Set marketing goals and determine your marketing strategies.

Determine your marketing budget.

Plan for continued success.
Evaluate Your Business by Performing a SWOT Analysis
The first step to creating a small business marketing plan is understanding where your business stands right now. An honest assessment of internal and external factors will help you develop a strategic direction for your business.
One way to begin is by creating a SWOT analysis, which will help you identify your strengths, weaknesses, opportunities, and threats. Create a grid or a series of columns, and label them "Strengths," "Weaknesses," "Opportunities," and "Threats."
For Strengths, consider what your business does well. What qualities separate you from others in your industry? Do you have internal resources that serve as an advantage? What tangible assets do you have, such as intellectual property, capital, or exclusive technologies?
Under Weaknesses, write down your business challenges. They might be something your company lacks, its limitations in resources, or advantages your competitors have over you.
Next, identify the Opportunities for your business. These may include markets you haven't yet tapped into, favorable market trends for your products or services, and other external factors.
For Threats, consider what kinds of things can negatively impact your business and industry. This includes factors such as emerging competitors, changes to laws and regulations, and changes to customer sentiment.
Generally speaking, strengths and weaknesses should speak to your business's internal circumstances. Opportunities and threats, on the other hand, will focus on external factors that affect your small business.
Identify Your Ideal Audience and Target Customer
With your SWOT analysis complete, the next step is to identify who you will target through your marketing efforts. Your target market depends on your type of business and what products or services you offer. You will want to consider several factors of this target market, such as their:
Geographic location

Gender

Income level

Marital or family status
You can also consider the psychographics of your target audience, which include their:
Values

Interests and hobbies

Lifestyles

Behaviors
Once you know your target audience, you can then identify the best marketing channels to use to reach them.
Determine Which Marketing Channels to Use
A successful small business marketing strategy includes multiple channels to reach your ideal audience and target client. Marketing channels can include:
Social media platforms

Email marketing

Text marketing

Website marketing

Events

Networking

Digital advertising

Direct mail

Sponsorship

Billboard advertising

PR and media outlets

And more!
Set Marketing Goals and Determine Your Marketing Strategies
Once you've determined your marketing channels, it's time to set some goals. Some common examples of marketing goals include:
Implementing digital marketing strategies

Creating a robust and diversified online footprint for your business

Increasing the traffic to your website

Generating new leads

Increasing your social media following

Growing an email marketing list

Improving your conversion rates
Setting specific goals is a vital aspect of the strategic planning process. But remember that it's just as important to break down each objective into small, actionable steps to help you reach your goals. Using SMART goals is a good way to ensure that you do both.
Setting SMART goals
Many small business owners implement the SMART method for defining goals: specific, measurable, attainable, relevant, and time-based. The advantage of this method is that it clarifies each goal, focuses your efforts, and efficiently allocates time and resources.
Consider these five questions as you create your goals:
What is the goal? Be as

specific

about it as you can.

How can progress toward my goal be

measured

?

Do I have the skills and resources I need for this goal to be

attainable

?

Why and how is this goal

relevant

to my business needs?

What is the

time frame

in which I want to achieve this goal?
Here's an example of a SMART goal and some marketing tactics that can be employed to reach it:
Goal: Increase unique website visitors by 10% over the next 12 months.
Marketing tactics:
Create a search engine optimization (SEO) strategy.

Create a pay-per-click (PPC) campaign to drive new users to your website.

Implement a social media advertising campaign to create awareness and increase traffic.

Drive traffic to your website through your email list.

Review your progress toward the goal on a monthly basis.
Determine Your Marketing Budget
Marketing costs money, and so do marketing campaigns. Once you clearly understand your SWOT analysis and have set some SMART goals, it's time to set a budget for your marketing plan.
As you determine your marketing budget, it's important to be realistic. If you are a new business owner and few people know about your business, you might consider allocating a higher percentage of your gross revenue to increase brand awareness.
Plan for Continued Success
In addition to setting a monetary budget, consider how much time you plan to spend on marketing your business each week. Oftentimes busy entrepreneurs put their marketing efforts on the back burner as they get bogged down by day-to-day tasks. But applying enough time and resources in this area is crucial to moving the needle for your business.
Many small business owners don't have time to focus on executing their marketing strategies by themselves. If that's the case, consider whether you have the budget to hire specialists to assist with your marketing efforts.
The final task in planning your small business marketing plan is to prioritize the tasks you want to accomplish. Having a to-do list to reference takes the guesswork out of deploying your marketing initiatives while you're also running your business.
As you finalize your plan, you may wish to have a mentor review your small business marketing plan. This is particularly true if you are a new business owner. The PCC SBDC offers no-cost, confidential advising services in all areas of business to help Oregon entrepreneurs succeed. Click here to learn more and request confidential, 1:1 advising now!