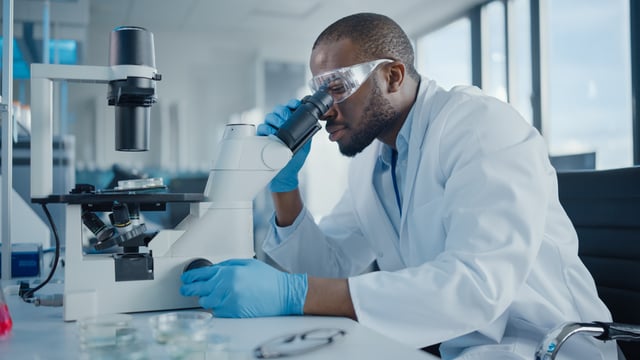 The world of medical research is constantly advancing, but breakthroughs often feel like they come slower than we would prefer. However, participating in research can help push research further. While we want excellent research with clear outcomes, research takes time and a lot of personnel. One of the best ways to ensure that clinical research proceeds quickly, bringing lifesaving treatment plans to the world, is by hiring excellent, well-trained staff. A significant error in managing a research project would delay and muddy the findings, so great training is one of the most crucial factors in creating this work.
As it turns out, training in clinical research is also a great way to widen job opportunities for people with biology and research backgrounds or who already work in the medical field. If you've considered how to participate in research studies and get involved in clinical, read on to see how it happens in a flexible, online, or hybrid setting.
Responsibilities in Clinical Research
Clinical researchers may sound like the people who first develop a drug or treatment protocol and are certainly part of the process. However, most personnel involved in clinical research are simply healthcare professionals. Anyone undergoing a trial needs excellent medical care, and they need to be aware of all the research details to treat patients correctly. For instance, if the trial is a double-blind study where patients don't know whether they are in the treatment group or the control, the healthcare professionals working with them must be very conscious and never mention whether they are receiving a placebo. That is a simplified example, but it shows how treating trial patients without training would be challenging.
Clinical research team members learn about the treatment plan. They know how to discuss it with patients and give them the excellent standard of care they need, as any patient would receive, and any additional monitoring they need for potential side effects or other needs. Clinical research can start a tremendous breakthrough, but it is built on daily, minute-by-minute choices made by great healthcare teams committed to good research that follows the planned scientific method.
How Clinical Research Training Prepares You and Connects You
While some elements of clinical research may become intuitive after training as a nurse or other medical professional, other parts will be new to you. Rather than learning them on the job, taking a Foundations of Clinical Research course can be beneficial to understand things like Institutional Review Boards and the other rigorous standards that clinical research must reach. Understanding these pressures and standards before you enter a clinical research setting will make you more prepared for your first interviews. If you don't already have training in healthcare settings, there is still a way that you could train into a clinical research assistant role and join the healthcare industry that way.
The other thing this program does is connect you to the Portland clinical research community. PCC developed the program in constant collaboration with local hospitals and healthcare settings that conduct trials and need to find as many clinical research staff as possible. The program was designed to be effective training for the roles available and connects with so many professionals you'll be in a better position to connect with employers than you would be otherwise. It's also structured to be available even to those currently working full-time. If your current employer wishes you had this background and wants to help you move into a clinical research role, taking this training course can help you get up to speed quickly.
Clinical Research Training Helps You Advance or Expand Your Career Opportunities
While nurses have various options and other hospital staff members take on different roles, this quick course helps you become desirable in a high-demand segment of the healthcare industry. By taking clinical research training, you can advance within a clinical research setting or find a new niche when ready for a change. Greater skillsets mean you are more prepared for a range of job postings. If your dream employer posts their next role and says that clinical research experience is a preferred qualification, this course helps you meet that criteria.
Portland Community College tailors our programs to the needs of students because we want the highest-demand industries to have clear pipelines to fill those roles. We also want workers of all kinds to have affordable, flexible educational opportunities to expand their careers and find their best fit. To learn more, check out how clinical research training can benefit you!