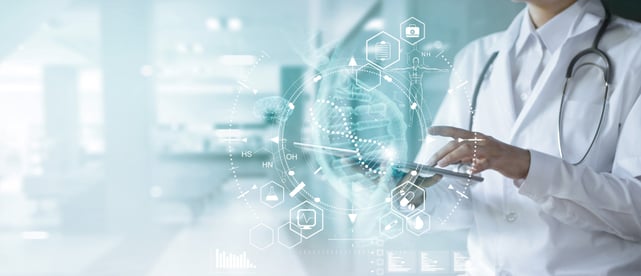 Many people envision that college classes are for significant shifts, from being in high school into a career for the first time or from one field into a different field. However, Portland Community College hosts various programs that help trained and educated professionals move to the next level within their fields or expand their job responsibilities.
A great example is the collaborative work within the Foundations of Clinical Research program. This program is offered once a year, with more limited enrollment. Most medical professionals in this program are already registered nurses or have even higher credentials but are looking into how to participate in research studies or how to get involved in clinical research conducted at their hospitals or other healthcare settings.
Let's dive in and see how this program helps professionals expand their skills and widen their career opportunities, even mid-career!
Understanding Clinical Research
The phrase 'clinical research' can give a mental image to the average reader of rows of white mice or people in lab coats operating complex equipment. However, much of the clinical research in the United States' medical contexts focuses on finding medical procedures and treatments for diseases very similar to any other patient care context. They require patient interaction, documentation, and lots of precision needed. 
The Foundations of Clinical Research program helps those who are licensed and registered to work in clinical healthcare settings by assisting them in seeing what additional levels of precision and documentation are needed to maintain the integrity of clinical research trials. Understanding experimental design can help professionals who already know how to care for patients to be helpful partners in a clinical research context and create clean, conclusive data based on the results they gather. 
The Partnership Advantage: How PCC Is Supplying Portland Medical Settings and Beyond with Prepared Professionals
Portland Community College didn't develop the Foundations of Clinical Research program in a vacuum. Instead, they discussed the most prominent needs within the healthcare systems in Portland and around the country with various major healthcare employers. They discovered a need for healthcare professionals with a background to work with patients who also understood clinical research. Medical centers, hospitals, pharmaceutical companies, device, and tech companies, and other research organizations needed applicants who had a well-rounded set of skills to create high-quality research outcomes with less on-the-job training. This non-credit certificate program provided the perfect balance of additional know-how that would help science-minded healthcare professionals understand the rigors of modern clinical research.
The program's priorities are intensely practical because PCC developed them with employers. Those who enroll will learn about ethics and regulation within clinical research, the history and operations of a clinical research trial, and the details of how reporting differs in a typical healthcare setting versus the standards in a research trial. There will also be critical details about how clinical trials recruit and how to collaborate with the various members of a team conducting a clinical research trial.
Clinical Research Lets You Develop Skills While Keeping Your Position
This program is primarily online so candidates can continue in their current roles while developing their skills. We designed the program for people already established in the medical field, at a nursing level or higher. In many cases, learning clinical research can be used in one's primary workplace, but it is also a versatile skill set.
Since they are time-sensitive, many trials will hire temporary workers, which can supplement other part-time work or get to know a team that may later have a long-term, permanent position. Therefore, clinical professionals like paramedics, phlebotomists, medical assistants, and even pharmacy technicians may find that this expansion of their skillet can offer additional work opportunities and eventually lead to complete transitions in their workplace. 
By working with local hospitals, medical centers, and other clinical settings, PCC's team ensured that the six-month program focused on what mattered most to employers. There are even in-person opportunities to network with employers or attend an IRB meeting that will help flesh out the real-world aspect of understanding clinical research. As a result, graduates of this program have found excellent success even in the first few years since it began. 
Keep in Mind: PCC's Programs Serve a Variety of Career Paths, Not Just Entry-Level!
If you already have a degree in nursing or another medical profession, PCC offers numerous courses that allow you to advance in your current career. Whether you take a development course that helps with skills in your current career or a two-year degree program to shift your professional goals, Portland Community College focuses our programming on in-demand pathways to sustainable career success. That's why we strive to prioritize affordable, flexible programs you can complete while working.