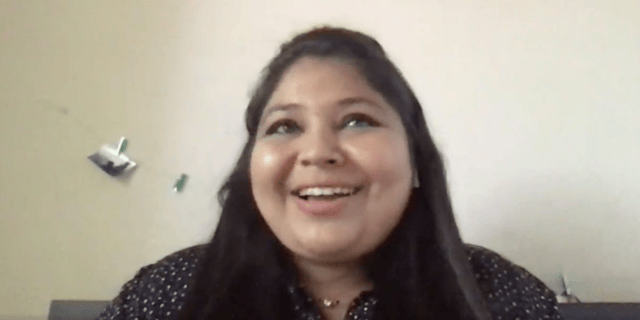 Kinjal Mistry was trained in pharmacy and pharmacology in India before moving to the United States in 2019. Mistry sought an affordable path to using her past training paired with a deep interest in research. She discovered an outlet for both passions with PCC's Clinical Research program. We recently sat down with her to learn more about her experience - you can learn more about her journey below!
As one of the early graduates of this new program, Mistry was able to quickly find a great job as a Senior Research Assistant at Oregon Health and Science University. Even though she was applying for a lower-level job, the interviewers were so impressed with her understanding of the research process that they hired her at a higher level!
Searching for the Right Clinical Research Education
Mistry's job search, like so many this year, was taking longer than she wanted, and despite her extensive education, she saw that it might be time for additional schooling. She knew that longer-term Master's and Ph.D. programs wouldn't address her needs with the flexibility of a short-term, online program. PCC knew that this was a situation that many students experience and this was context behind the design of its Clinical Research program.
She also noticed that this six-month program, designed for students who are also working full-time, was both affordable and provided her with the exact education she needed to start getting interviews in her desired field. Mistry tells us she knew she'd made a good decision very quickly, as each month of the program gave her more knowledge to help her in her future work.
Mistry was particularly happy with the practical application elements of the program, which were designed carefully to give students real-world applications. In the course Foundations of Clinical Research, she saw actual research protocols, attended an IRB meeting, and learned beyond what she read.
"I was able to listen to everything that they used, how they decide, and review. You learn so much and it helps in your job," she says.
Unique Benefits of the Foundations of Clinical Research Experience
Even being an online course that could be taken from anywhere in the world, Mistry felt that she connected well with both the instructors and the students in her course.
"The cohort environment was helpful because you interact with everyone. If you have any doubts, you can share everything," she said.
Because she eventually found her current position at OHSU, she can now be a point of contact for the hiring managers in clinical research at her work and the cohort of students she now knows well, helping them learn about potential vacancies in a research department.
Mistry also felt that the Clinical Research faculty were very helpful. From answering questions to offering advice, the program gave her a variety of contacts with whom to brainstorm when she had questions. As a result, Mistry feels that the program directly contributed to her acquiring her role as a Senior Researcher.
Lifelong Learning
Mistry pointed out that she loves research more now than she did when she started the course, even though she's known she wanted to do research someday since she was 12. Having experienced the conclusion of the program while employed, she can vouch that, while she is busy, she was able to do both her new job and her coursework by carefully budgeting her time.
She also pointed out that, if someone is in a research adjacent field but would like to take this course, it would be good to talk to a manager about the possibility of taking the course as professional development. Her own manager actually encouraged her to continue the course and let him know if she learned something of use to him, adding to the value of the course through sharing it.
The team at the PCC Institute for Health Professionals saw developing this course as a key way to serve the community since many well-trained and knowledgeable scientists and health professionals don't have specific coursework in clinical research standards, protocols, and practice. By working with Portland-area employers who needed clinical research team members, they were able to create a course that flexibly shared the key points of clinical research while diving deep into what employers value most. As a result, many students coming out of the program, like Kinjal, are finding themselves more in-demand with employers and more prepared for their work in entry-level research positions.
Excited to learn more about how you too could find your place in the world of Clinical Research? Learn more here! To see all that the Institute for Health Professionals has to offer, you can also visit and read more here.