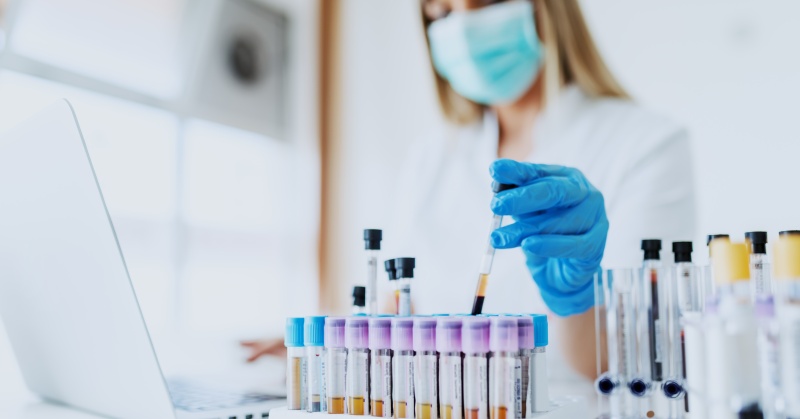 Developing new programs at Portland Community College's Institute for Health Professionals requires understanding the needs of Portland's health industry. One particular area of the industry experiencing high turnover, expensive training, and a lack of qualified applicants: clinical researchers and clinical research assistants. The IHP team went to work and built its online clinical research program, offered during the spring.
This following offers more context about IHP's program and is drawn from the Kimberly Phillips article "Building the Foundations of Clinical Research" published in the SOCRA Source, a publication of the Society of Clinical Research Associates.
Determining Feasibility and Outcomes
The process of creating the Foundations of Clinical Research non-degree certificate program began in 2016 when an assessment from local employers and education professionals highlighted the need for better education options for entry-level clinical research professionals in the Portland metro area.
The assessment noted individuals that might benefit from an innovative clinical research program included those with an undergraduate background in biology or chemistry who wanted to transition into clinical research. IHP's team understood that the right program could also benefit nurses, physicians assistants, pharmacy technicians, and other healthcare professionals who wanted to diversify their expertise or skillset. This insight informed PCC to ensure the new program would be accessible and affordable for those who were continuing to work their day jobs while taking clinical research coursework.
Once the team at IHP decided to pursue its new clinical research program, its leaders created an advisory board of professionals in both the healthcare research world and education to come up with a cohesive curriculum. Partnering medical centers in the area offered their wishlist for qualifications for their Clinical Research applicants.
The program became a six-month, 60-hour online certificate, starting with history and regulations for clinical researchers, followed by the roles and responsibilities of Clinical Research team members, plus monitoring, study operations, and subject interactions.
Designing a State-of-the-Art Partnership and Internship Program
When PCC's Clinical Research program launched it had initial success with the first-year cohort of 12 graduates and a second with 13 graduates. IHP then partnered with Providence Cancer Institute who helped narrow down readings and assignments that would be useful for real-world applications; then created internship opportunities for students to move into after graduating from the program. This internship was developed over two years as a combination of observations and hands-on application projects where prospects participate in the research process and explore the tasks they'd do as entry-level clinical research professionals.
A Novel, Career-Driven Program and Opportunity
The Foundations of Clinical Research program is a carefully-created program that leads directly into a field that is experiencing high demand and a low supply of qualified workers. Get to know the program better by joining our newsletter and learning more, since recent graduates have been very impressed by the way they are well-prepared for the job market, after all, they learn in Foundations of Clinical Research.