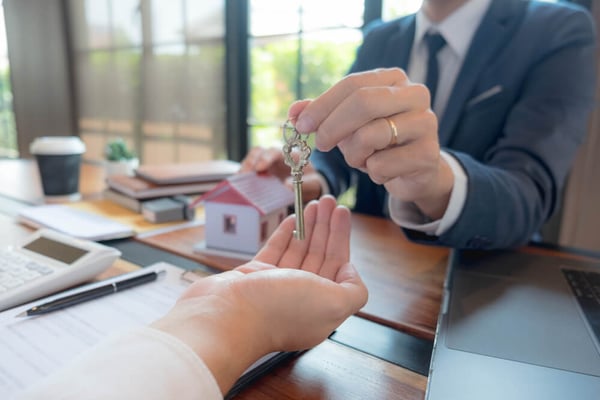 Careers in real estate don't have to be full-time jobs. Real estate is structured on a commission basis, meaning you can often remain a real estate agent whether you sell one or two houses a year or 100. When you decide you want to learn how to become a real estate agent Portland needs, you may first balk at the idea of leaving your current work or spending a lot of time in school to prepare for a career.
However, there are ways to make your preparation seamless without losing your current income stream before you scale up to your real estate agent goals.

First Start Taking Advantage of Free Resources
One of the great things about becoming a real estate agent is that you can begin researching this career without spending a dollar. The number of real estate blogs, publications, and meet-ups is vast, especially in Portland. While continuing to work in your current field, your best first step is to explore. Interview local real estate agents about what they love about their jobs, shadow an agent and read all you can. Watch videos made by agents and other industry insiders. All this information forms the bedrock of what an agent provides: perspective. The more you know, the more questions you can knowledgeably answer for your future clients. This research can also cement your certainty that this is the career transition you want.
Next, Sign Up for an Affordable Licensure Preparation Course and Exam
At Portland Community College, a 150-hour course they offer entirely online will prepare you for the State of Oregon Real Estate Brokerage exam. You'll choose when to complete approximately 15 hours of work weekly, making it possible to pursue this course with little interference to your job. The investment is affordable, especially given how you become prepared in less than three months! You'll also emerge with a wide-ranging knowledge of real estate law, finance, practices, contracts, how agencies work, and even property management.
This course builds a very extensive background on top of the free resources and context you've already explored. Taking the Real Estate Broker exam and working with an already licensed Principal Broker allows you to officially become an agent and conduct this work, even if you still work your current job. By making this course entirely online and self-directed, but with an experienced, state-licensed instructor available to help guide you, you get the best of both traditional classroom environments and the freedom to pace yourself for your schedule.
Begin Building Your Reputation While Working Your Current Job
When you've passed your brokerage exam and become a real estate agent, you don't immediately have to apply for 40-hour-a-week work. The commission structure for real estate agents makes it somewhat challenging to build a book of business and word-of-mouth instantly.
In many cases, new real estate agents may continue to do other work or care for family members as they did before but make it known among their network that they are available to help people buy or sell homes in the Portland area. That first commission, then the second, third, and fourth, build side income at first. Eventually, you build a group of testimonials about how working with you was a great experience, which builds into a solid income long-term.
Having other work or duties during these early months or years can be a real asset. It helps not to have to advertise aggressively and take on anyone who comes your way. By working with clients who are an excellent fit for your knowledge and comfort zone, you can slowly ramp up your career in a way that fits what you want.
Transition to Real Estate on Your Timeframe, No One Else's
Real estate agents make a range of money, depending on how big their teams are, how much they sell, how many hours they work, and a lot of other factors. What's good to remember is that you don't have to instantly hit your target amount of weekly hours, revenue, or perfect niche of properties you know you want to sell. Instead, you have time to build a stellar reputation, keep learning about your chosen niche and connect with clients who will come back to you the next time they want to buy or sell a home.
When you move to a full-time real estate position, you can do it based on your goals. Maybe you make the leap and devote all your time to the hustle, or you ramp up until you've got too many requests to keep working your other job. Either way, making this career move on your terms feels better.
To learn more about rewarding careers in real estate, explore the options at Portland Community College today.