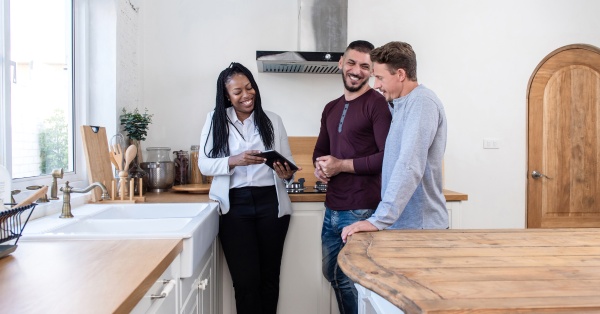 Despite the troubling economy, the real estate market in Portland remains strong due to a shortage of supply, recent transplants, and newly minted remote workers seeking to upgrade to a home with more room to spread out. Portland continues to experience a low vacancy rate around 2.3%, as well as the low interest rates that prompt investors to buy properties, which bodes well for the prosperity of the home rental sector.
As the market continues to ride high, more and more landlords are turning to property management to help to keep their rentals looking great and rented out for the maximum amount of time possible.
Portland Community College is a great place to get started with the pre-licensing education you need to join the growing field of property management in the Portland area. Our Property Manager License Test Preparation course is approved by the state of Oregon's Real Estate Agency to provide coursework that sets you on the path to becoming a licensed property manager. PCC's Professional Development courses are an accessible way to explore a new field or move toward a new career path.
So, What Do Property Managers Do?
Property managers partner with the owners of various rental properties to accomplish a variety of goals. The process starts with finding tenants who are the right fit for the property. This can involve marketing the property through listings, evaluating the tenant applications that come in, and then screening tenants legally to see who is the best fit for the property.
Once you have a tenant in the property, the property manager is the point of contact for concerns with the property or for future lease renewal discussions. This means the property manager coordinates both routine maintenance and emergency repairs. They also handle concerns with tenant behavior and collect the rent.
A property manager benefits from being organized and excellent at courteous and professional communication. Property management companies that run efficiently can manage dozens, if not hundreds of rentals, making sure that they are ready to pick up the phone when any tenant or landlord calls with a question.
What Path Should You Follow To Become a Property Manager?
To become a property manager, you'll need to take a 60-hour course that helps you understand the legal ramifications of being a licensed property manager. There are a variety of ethical and practical pieces of information that you need to know in order to successfully assist landlords and tenants through the rental property process, and learning this information through a Portland Community College class helps you prepare for this career.
Once you've taken the course from an approved school, such as PCC, you'll schedule and pay for your license exam. You'll need to understand fair housing legislation, contracts and leases, real property law, and regulations on your activities as a property manager. Once you pass this exam, you'll get fingerprinted and decide whether to launch your own property management company or operate as a property manager as an employee of a larger company.
Following Regulations and Legal Elements of Property Management
There are a variety of legal ramifications that one has to consider as a property manager. Whenever you have the power to accept or reject applicants for a rental property, you must work hard to avoid discrimination in your application selection process. Fair housing legislation comes into play, and both legally and ethically, it is key to create processes that treat your prospective tenants fairly. Once tenants are in your property, you'll need to know what tenants' rights can come into play in your interactions with them so that you always comply with the law in your interactions with tenants.
You'll also need to know the basics of how rental homes must be maintained in order to be considered safe and up to code, as well as what kinds of leases and contracts are standard for Portland Oregon rental agreements. Finally, there are a variety of important factors to consider when it comes to the division of labor between the owner of the property and the property manager; you'll learn about how these two entities typically split labor and responsibilities in order to create a positive relationship with your property-owner clients.
As you can see, property management is a diverse career where you'll get to exercise many different aspects of your personality; no two days are the same. As they practice their trade, property managers gain valuable expertise and create a reputation in the community that helps to bring in more business based on your good track record for happy tenants and low vacancy rates over the years.
Property management is a rewarding career with great growth potential in a market like Portland Oregon. Portland Community College's coursework helps people who are interested in all kinds of real-estate-related fields, including real estate brokers in the Portland market as well as prospective property managers. To get started, sign up for a property management course with PCC Professional Development and Training today.