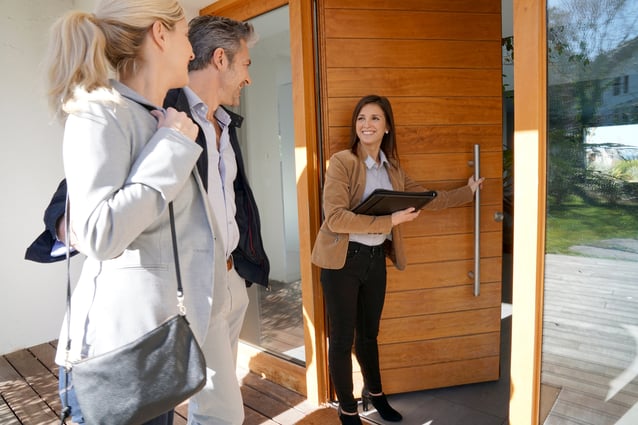 With the real estate market's current competitiveness, it has become incredibly valuable to have a thoughtful, competent real estate broker. And this kind of market also benefits real estate brokers for their hard work. Now is the perfect time to enter this field, as many people buy homes in and around the Portland area. If you've thought about working in real estate and weren't sure how to get started, you might find that taking a course about careers in real estate in Portland is the right fit for you.
It's enriching to see your clients happy to have won a contract on a home they will love. Similarly, it can be great to see a client successfully sell their home and benefit from the cost competitiveness. Portland Community College is a great place to take a course that prepares you for the Oregon Real Estate Broker licensure process, and it's also a great way to get to know how the real estate business works.
Responsibilities of a Real Estate Broker
Using the learning that PCC shares in their all-online pre-licensure course, you can take the exam and become a licensed Real Estate Broker. That means you can represent buyers and sellers in real estate transactions. Once established, you'll work under a Principal Broker, someone who has the next level of licensure that allows them to employ and supervise you and other real estate brokers. Real estate is an experience-driven industry, so having guidance when starting will help you. Having a supervisor with a background in the business will help you build your contacts and abilities much faster. Their guidance gives you a treasure trove of past experiences and scenarios that you can draw on if you encounter an unusual situation.
As a broker, you work for your clients, either the buyer or seller, in a real estate transaction. You'll work within the real estate law, and the accepted conventions of how real estate brokers interact to help clients reach agreements that they are all satisfied with and that can move forward given the many moving parts of a residential home sale. Inspections, appraisers, and lenders all have to be accommodated, making it key to know the process well and help your clients understand what they can expect.
Requirements of Oregon's Real Estate Broker Licensure
To achieve your broker licensure, you'll apply for your broker license to begin your pre-license education. At Portland Community College, you'll study real estate law and finance rules that govern how your clients behave and how you'll interact with their purchase processes.
Then you'll dive into Oregon real estate practices, helping you get up to speed on any elements that might have been different if you've practiced as a broker in another state. You'll get to know all the nitty-gritty of contracts and agencies and how real estate brokerages work. Finally, you'll get the basics of property management to have insight into that aspect of real estate management.
Once you've studied, you'll schedule and pay for your license exam through the Oregon Real Estate Agency. You'll also get fingerprinted for a background check as part of the testing process. If you pass your exam and background check, you'll be licensed to practice as a broker under a principal broker here in the Portland area!
Factors In Success in Portland's Real Estate Market
While real estate is an exciting field, it isn't for everyone. It's valuable to consider your willingness and desires first and ensure this is the right fit.
Here are just some personality types and skills that can help you succeed once you've got the know-how from your coursework.
The market moves very quickly. Particularly when you're early in your career, you'll want to be very responsive. That means responding quickly to text messages, emails, and phone calls, even if they come after hours or on the weekend. Over the years, this career becomes quite flexible, but it is valuable to be known for getting back to people quickly.

Thriving on variety will help you in the real estate market. No sales all go the same way. In most cases, every sale depends on the unique personalities of the seller and the buyer. If you are good at rolling with new things, you will thrive.
While not essential, being outgoing helps as a broker. You'll be meeting and interacting with many people for the first time, and you'll want to be able to put them at ease and help them feel comfortable quickly, which is more challenging if you take a long time to warm up yourself.


No matter how you want to start your career in real estate, an in-depth pre-licensure course at PCC is an excellent resource for getting the details and understanding Oregon's market and laws. Sign up today!