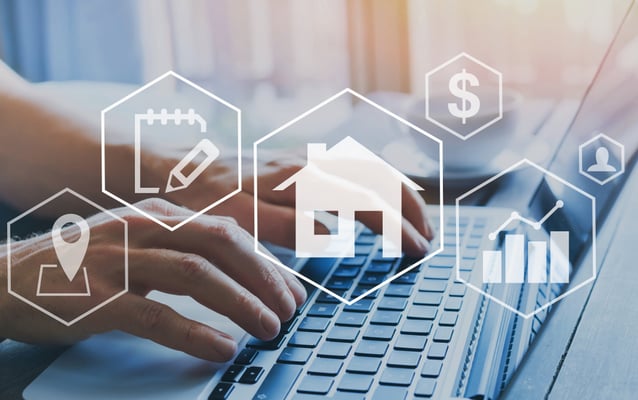 Many people are looking for a career where, as their strengths mature and they gain experience. They'll see increased opportunities. Additionally, they value work that isn't wildly cyclical, temporary, or unstable.
Working as a real estate broker requires hard work, communication, and studying. Once you've made these efforts, you earn a steady, stable workplace. The need for housing is constant, and working under an experienced principal broker gives you access to the know-how you need to put your learning to use and gain a reputation for excellence.
What is a Real Estate Broker?
In many states, real estate brokers are real estate agents who have taken a thorough preparation course for a rigorous licensure exam, earning their real estate broker license. Their additional learning helps them enter the world of real estate sales with enough background information to help their clients navigate the often-complex world of financing, law, and real estate best practices.
In Oregon, the law specifies that state licensure at the Broker level is the first level of agency as a real estate agent, with the Principal Broker license corresponding to the managerial level and additional education considered Broker level elsewhere. Getting started as a broker is an excellent path toward eventually becoming a Principal Broker in Oregon. Any experience you receive in the Portland market can bring that experience to other markets as you seek other states' licensures. While every state has a different process for applying for licensure, and state real estate law does vary, your experiences will still inform real estate work around the country.
As a real estate broker in Oregon, you might be a bit daunted by working 'for commission.' However, working with a solid Principal Broker who will mentor you through your first few home sales can significantly benefit you. You'll be less likely to commit rookie mistakes as you learn about real estate's lived, real-world environment.
Once you've established your first few sales, you'll find that one of the best resources for you are your past clients, who can provide online reviews, testimonials, and evidence of your ability to foster home sales in ways that make your clients happy. The statistics don't lie, and most homes that sell under a real estate broker's guidance sell for more than homes sold by the owner, netting the homeowners more. Similarly, it can be easier to find the home you want and purchase it if you have a strong buyer's agent on your side.
How Do Brokers Weather Changing Market Conditions With Stable Employment?
The early 2020s have been banner years for real estate sales since low inventory in coveted locations has boosted home demand and thus sales prices. It is much easier to sell many properties than only a few years ago. However, these conditions do change, and over time, you might worry that you'll be less likely to make a high, commission-based income than during a hot market.
Here are some of the significant ways that real estate brokers handle the increased and decreased volume of the changing market, keeping their livelihood secure:
First and foremost, real estate agents aren't always the only breadwinners in their families, or real estate isn't their only source of work. Having multiple options in your toolbox, such as a secondary skill you can employ when fewer homes are selling, helps to even out your income.
Successful Real Estate Brokers spend quieter seasons investing in themselves and building their business through networking. They get to know local home improvement and home services providers to recommend excellent professionals to their clients and prepare their paperwork to be more efficient and streamlined during hot seasons. Some brokers even prepare to qualify for the next step, moving to be a Principal Broker.
Alternatively, brokers recognize a strong season and live below their means in ways that allow them not to worry during their cooler seasons. With the average Real Estate Broker making $51,220 a year, they can choose to live on a bit less than a typical month's income and save in an emergency fund. This fund fills up in busy months with multiple commissions going through and is helpful for months when commissions don't fall in such a way as to fund the budget fully.
Real estate brokers budget to smooth out the higher and lower monthly income they enjoy. Many of the top agents in Portland can live very comfortably even in lower volume months because of carefully budgeting during the feast times. What's more is that your larger brokerage benefits from having your depth of experience as you grow, so consider whether now is the right time to learn for your real estate broker license at Portland Community College today!