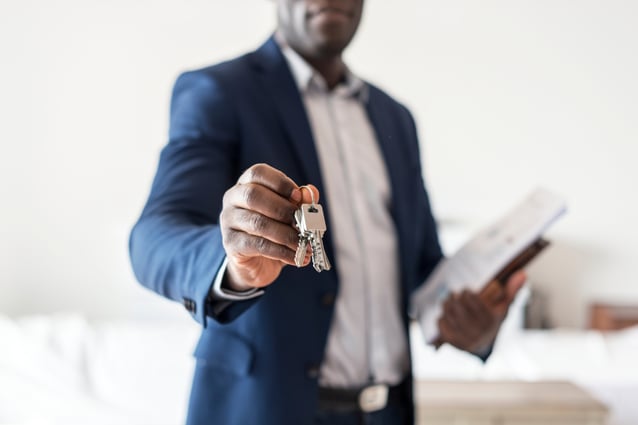 One of the top careers in real estate that people think of quickly is that of agents who are selling or buying homes. While there are good ways to learn how to become a real estate agent, Portland offers way more opportunities than agent work. Real estate is a booming business with various ways to join this popular career path, often without spending many years in school or going into extensive student loan debt.
Here are some of the common careers you can consider.
Common Career Paths in Real Estate
Real Estate Broker/Agent
In general, brokers and agents are the same in Oregon in particular. To practice as a real estate agent, you must take a preparation class, pass a licensure exam, and become certified as a Portland Oregon Real Estate Broker. In this role, you become an advisor to particular buyers or sellers, guiding them through an often-complex process of finding, offering, and closing on a home (or finding buyers for the home they already own).
As a new broker, you'll likely be building a network of contacts and an understanding of the Portland real estate landscape. The training will provide you with knowledge of the most trustworthy local lenders, inspectors, and other real-estate-adjacent professionals. Developing a network will allow you to serve your clients' needs more and more over the years and build your reputation.
Real Estate Principal Broker
It requires a second licensure process to become a broker and move up to become a Principal Broker. Principal Brokers supervise other brokers, meaning you can run a real estate agency and supervise new brokers. A Principal Broker must have already supervised you for three years. Once you've fulfilled that requirement, you can pursue this next step. Some people want to be in management, while others want to become an independent agent away from other brokers so they can fully pursue their real estate agent work solo.
Property Manager
Many brokers and agents also consider property management since, as someone well-connected to the real estate world, many people purchase and rent out their real estate as investment properties. Understanding the roles of property managers allows you to run your investments better, helping you learn best practices in advance instead of through trial and error later.
Becoming a property manager involves learning many of Oregon's crucial real estate laws. They then focus on finding renters and working with them on the day-by-day activities of the rental relationship: occasional inspections, rent collection, and answering questions about maintenance and repairs.
Mortgage Lender & Broker
Mortgage lenders and brokers work on the financial side of real estate, getting trained in the legal path to review mortgage applicants or how to help buyers secure lending by introducing them to lenders that will work with them well. Getting into these fields may feel daunting at first. However, once developing your niche within lending, whether it's FHA, VA, USDA, Conventional, or Jumbo loans, you can help buyers find the funding they need with the structure that will help them get and keep a home. Lenders get to know local agents well, and when they build a reputation for being thorough, fair, and responsive, it may boost their company's business.
Construction & Development
There are a variety of roles within the world of construction of both residential and commercial real estate. While there are big builders, each one must employ people to work as home sales team members and work on the ground as project managers, ensuring that all the moving parts of a new construction build work well together. There are also a variety of jobs like contracting and plumbing that rely on builders for ongoing work. In all these roles, knowing real estate law and policy is typically not required, but it's beneficial when working with other team members as part of a construction or developer job.
Coursework at PCC Puts You on the Path to Real Estate
Portland Community College offers preparation coursework that can help you get a property manager license or a real estate broker license in Portland. These and other careers in real estate are wonderful opportunities to launch a career quickly, without necessarily having to spend years in school.
Other courses through Portland Community College can help refine your approach to the workplace, offering guidance on everything from communication to equity-informed businesses. With the flexible, hybrid, and affordable coursework offered at PCC, you can prepare to join one of the fastest-growing industries, and you don't have to stick with just one career in this field. Many people find that they can pivot to another role within real estate using what they've learned from courses on becoming a real estate agent, Portland-based, or beyond!