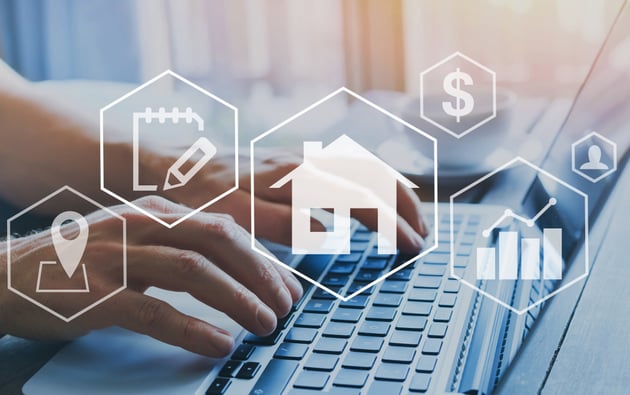 The rental market in Portland is an exciting one. Many real estate investors have found success in purchasing residential or commercial properties to then rent to various customers. Many people opt to do this as they have the capital and time to do so, and as their responsibilities grow or decrease over time, they choose how much help to get with property-related work.
Whether you're a real estate investor who ideally manages all their properties or hires a separate property manager to handle the day-to-day for your rentals, you'd be surprised how valuable you would find an Oregon property management license.
A property manager is a capable worker who understands that there are many daily, weekly, and monthly needs in renting a property. They must be organized, understand the fundamentals of real estate law and tenant rights, and be committed to clear communication and prompt action on behalf of both property owners and renters.
However, the property manager license process teaches more about what a property manager does. Because the process of obtaining the license only requires a 10-week online, non-credit course and the examination that follows, you would be wise to round out your understanding of Oregon real estate as an investor even if you never intend to self-manage your properties. For instance:
Knowing the requirements and duties of a property manager helps when you are interviewing and hiring a property management team for your properties.
Knowing the real property taught in this course helps you get what you need from new real estate acquisitions and sales/purchase contracts.
Strong knowledge of fair housing law helps you make sure that neither you nor your property manager discriminates in finding renters for your property.
Knowing your lease and contract details helps you verify that the property manager you work with uses a valid contract that doesn't expose you to legal liability. It enables you to revise or sit down with an attorney if there are concerns about the lease contract you use.
When your property manager approaches you with maintenance and repair requests, you'll have a better understanding of how risk management choices are made in different properties to avoid deferring any maintenance that could expose you to legal liability or hurt your reputation as a landlord.
The property management preparation class includes various valuable discussions of issues like accounting, figuring out market rental rates, and analyzing your market. Even if you defer to a separate property manager's judgment on some of these issues, it will better equip you to discuss and offer input if you understand the framework of these fundamental and critical aspects of running a real estate investment profitably.
This work can be a valuable way to get your toes wet if, for instance, you only have one rental property, but you want to make a wise next choice for an upcoming investment. Understanding the rental market and those who work in it daily will help you work well with them.
If you ever find yourself in a position where you don't want to spend the money on a property manager or are between companies, you will have the skills to do the work credibly yourself.


How to Get Your Property Manager License in Oregon
The property management license requires a certified course at Portland Community College consisting of 6 hours of online study and preparation per week for ten weeks. You'll then be prepared to sit for the exam. It is not an instantaneous process. Compared to many career-driven college programs, it is a rapid process. Property management can become a more significant part of your investment venture, or you can move your investment business along by making you a more savvy shopper in property management companies. Your property manager is a partner in your business, and by having your license yourself, you show them that you know your industry.
Applying New Skills in Your Rental Property Investment Business
As you continue investing in property over time, verifying that you are legally protected, conducting proper maintenance, and setting your rent at a competitive rate is invaluable.
The changes in how you approach your business are subtle. All your additional background information from getting your property manager license could be the difference between making no mistakes and allowing a significant issue in your business due to not knowing as much about property management. Don't let that be you - sign up for a real estate exam prep course today at PCC, whether or not you're thinking of becoming a property manager!