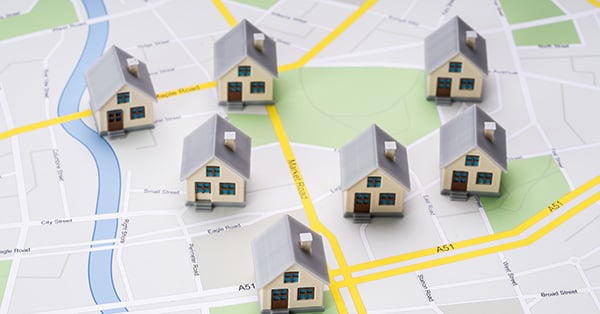 As a budding entrepreneur or employee in the Portland real estate market, you know that there are many ways to run your business. One very important concept is to make your business choices in a way that is equity-informed. Many people believe they've fully considered the concepts of diversity and inclusion, but equity-informed businesses take this a step further and attempt to integrate equity into every aspect of their work.
Portland Community College has created a variety of courses that help you get your Portland real estate career off the ground, but we don't stop there. Read on to learn more about how PCC begins and then grows your equity-informed business opportunities.
Getting Your Real Estate License
Becoming a real estate agent in the Portland real estate market is absolutely a worthwhile goal. With PCC CLIMB, you can prepare for the locally administered licensure exam, and gain a great understanding of statutes, rules, and anti-discrimination laws, in addition to a variety of other important elements that you need to know.
Understanding The Challenges and Bias in Real Estate
It's key to recognize that real estate hasn't always been a business that placed value on every buyer, seller, and fellow agent. The legacy of discrimination can still persist even when you are a person who never wants to use bias against someone. Portland real estate is a competitive market, which means that it is easy to cave to pressures from "how things are usually done" even when you know that equitable opportunity isn't available to all.
One element of modern real estate movements that should be part of every real estate agents' understanding is the idea of gentrification. A neighborhood that has a history of racial or ethnic minorities living there can become desirable as a source of economic growth, and when gentrification takes hold, individuals who can no longer afford to live in the area due to rising prices for rent or property tax are displaced. This process is often accompanied by much higher occupancy by Caucasian individuals and families than was present previously.
While one real estate agent cannot stop the forces of gentrification, an element of understanding equity is to recognize how you can be a resource, for example, to families who already live in an area experiencing gentrification. Your knowledge of the real estate system and the market can be a resource for those who would like to stay in their neighborhood but need access to clarity on what options are available to them.
Equity Informed Businesses Guard Against Implicit Bias
Rather than just avoiding active, overt discrimination, equity-informed businesses are focused on how they can actually do good in their communities. Portland benefits from powerful business owners and employees who realize that their work can make a profit and make a difference in the lives of their clients.
The course Equity Informed Business Development offers insight into the many ways that business-as-usual tends to benefit those who have had the most for the longest amount of time. Small changes to your business model and choices can actually give you access to new markets, making your business thrive while also ensuring equality of access and opportunity. This goes far beyond hiring a diverse workforce, though it is key to do this whenever you are in a position to hire employees.
Part of being 'equity-informed' is the recognition of one's own biases. The goal isn't to stop having mental shortcuts; we all have these patterns that we create or recognize, and whether we want them to or not, they influence our behavior. When we acknowledge and discuss our implicit biases, however, they have less control over our actions. By recognizing the ways that you may have been unconsciously biased in favor of or against certain individuals, you can see those biases as harmful and unnecessary. It helps you give every person you interact with a fair chance in whatever business relationship you've established with them.
Learn More About Equity Informed Business at PCC CLIMB
You don't have to take the journey to become an equity-informed real estate agent alone. You can use PCC CLIMB professional development curriculum for a wide variety of improvements to your business. We offer the practical training you need to get your real estate license, and the conceptual and equity-driven coursework you need to live your principles as you work.
Working in a self-motivated field like Portland real estate can be a challenge for a wide variety of agents. Whether you need help with effective goal setting, growing your range of communication styles, or improving your conflict management, Portland Community College has flexible, online courses that will help you continue to do your work well while becoming a more effective part of your real estate team.