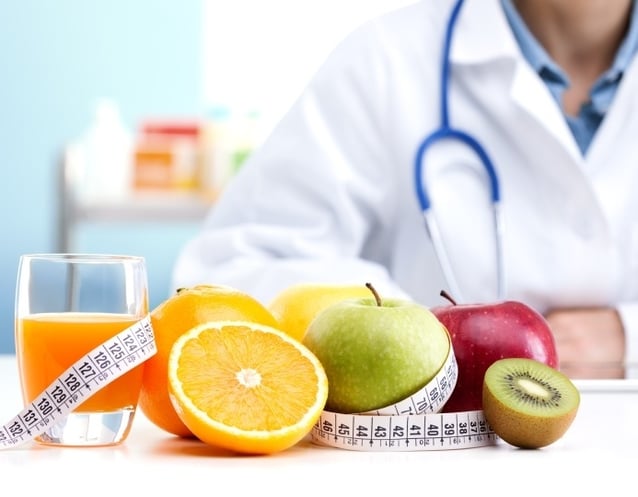 The study of food science offers the skills needed for diverse careers, including roles as nutritionists and dietitians. Both titles come to mind if want to transform your love for health, food, and vitality into a career.
People often confuse them with one another, but what is the difference between dietitians and nutritionists? Before jumping into a career decision, it's crucial to understand the unique requirements of dietitians vs. nutritionists.
What is the Difference Between Dietitians and Nutritionists?
The primary difference between dietitians and nutritionists is their qualifications in diagnosing medical conditions. Dietitians are certified to diagnose eating disorders and prescribe special diets as treatment plans. Whereas, nutritionists' responsibilities are more general, pertaining to general nutrition, and tend to work in schools, hospitals, cafeterias, or long-term care facilities.
Depending on your interest and professional goal, your chosen career will affect the credentials and training you need to get started.
Here are the further differences between dietitians and nutritionists regarding their titles, qualifications, and philosophy.
Titles
Nutritional science deals with how food options jeopardize or optimize human health. If you want to follow a healthy lifestyle, you may develop an interest in getting a degree in nutritional sciences as either a dietitian or nutritionist. They overlap in general knowledge base, but dietitians work with patients on an individual level, whereas nutritionists tend to handle meal and menu planning on a larger scale.
You can become a nutritionist and give yourself that title without extensive accreditations and qualifications. But you must earn an accreditation before you can call yourself a dietitian. Dietitians have medical qualifications that nutritionists do not and can work in medical practices.
Both nutritionists and dietitians offer various nutrition-based services, such as offering advice to private organizations and public health bodies and essential nutrition advice to people. They also contribute to community health programs.
Practice Philosophy
The legal scope of practice in dietitians is different compared to nutritionists. Due to their broad training procedures, dietitians have an extensive practice area and are qualified and legally allowed to practice Medical Nutrition Therapy (MNT). That means dietitians can prescribe diets for treating medical issues, while it's illegal for nutritionists in some states.
Instead of concentrating solely on individual factors, registered dietitians follow well-documented and researched protocols designed for specific conditions or broader groups. For instance, they may adhere to the USDA's recommendations depending on factors like weight, age, or gender.
A nutritionist can't carry out MNT for specific conditions like Crohn's or celiac disease. Only a Functional Nutritionist will take a holistic approach to health by incorporating fitness, food, stress, and sleep to limit the risk of chronic diseases. Take the time to understand the importance of Functional Nutrition and the successful programs available before you decide.
Education Requirements
The education you need depends on your career objectives and the level of certification or licensing you seek.
Dietitians
Generally, if you're looking to become a registered dietitian, at least a bachelor's degree in dietetics or a related field is necessary. From January 2024, all registered dietitians (RD) in the U.S. must receive a master's degree.
Your studies will comprise about 35% of food programs, systems, and services management. You'll need many hours of supervised practice and pass the Commission of Dietetic Registration Examination.
Nutritionists
Nutritionists need a superior level of education compared to RDs, with several options for certification and fewer state regulations. You might even practice with a high school diploma in states without licensing requirements.
You'll need a master's degree to earn the highest nutritional credential, CNS. Expect many hours of supervised experience and ensure you pass the Certification Examination for Nutrition Specialists (CENS). You will focus on coursework such as complex and chronic disease prevention and evidence-based nutrition therapeutics. 
Both titles require continuing education courses to keep your certification or licensing current. PCC Institute for Health Professionals Functional Nutrition Program offers a solid foundation to enable you to start your nutrition career or apply holistic nutrition to your practice.
Further, PCC CLIMB offers a Functional Nutrition Program for Healthcare Professionals that covers a full range of subjects related to nutritional therapy.
Regulations 
The regulations for a nutritionist vary from state to state. Based on the rules and regulations of the state where you live, you may need to become certified or licensed to practice legally as a nutritionist or dietitian. In some states, you can call yourself a nutritionist after completing a simple certificate course after a few weeks or months.
As of 2023, only Washington D.C. and nine other states need separate certification or licensing for nutritionists. Due to dietitians' diagnostic and medical nature, Washington D.C, Puerto Rico, and 48 other states require credentials only for dietitians. 
To become a registered dietitian in Oregon, you must: 
Complete an educational program in dietetics
Apply to a Dietetics Internship in the state

Pass the Commission on Dietetics exams

Get a Licensure as an RN

Maintain Oregon State Licensure
If you want to become a nutritionist, understand that each state needs specific regulations.
Dietitian Vs. Nutritionist: Which One Do You Prefer?
The roles that a dietitian or a nutritionist is permitted to perform depend on state laws. Only a registered dietitian can counsel people on specific diet plans in some states. If you want to work with people to prevent and treat medical problems, it's better to become an RD and consider ACEND-approved degree programs.
Are you ready to start your academic journey? PCC can help. We offer a wide range of courses to help you in your career journey. Learn more about our Functional Nutrition program to get started.
Learn from anywhere in the world! Click on the image above to learn more about our online Functional Nutrition program.