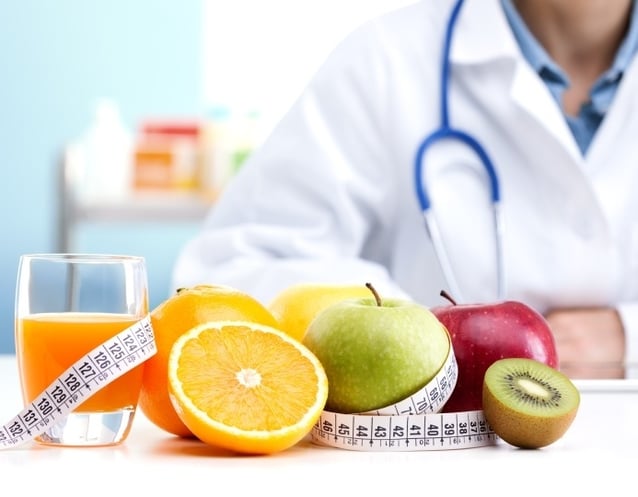 Holistic nutrition works with the interplay between science, nutrition, and a person's health. Nutrients from food should be our body's fuel and first line of defense, as the quality of our food directly corresponds to our quality of life. Imbalances in one area will cause a disturbance in another area, therefore, using a whole-body approach is necessary for achieving balance, health, and longevity.
The goal is to bring balance to the mind, body, and spirit through whole foods, activity, and supplementation. A whole-body holistic approach respects that the human body is "one cohesive unit of complex systems that work in harmony when provided the necessary components for optimal health."
Similarities Between Dietitians and Nutritionists
Both dietitians and nutritionists offer food-based recommendations to their clients using scientific research. Both professions offer an array of career opportunities in community or clinical settings.
If you have considered pursuing a career as a nutritionist, it is important to understand the differences between dietitians and nutritionists.
Differences Between Dietitians and Nutritionists
Practice/Philosophy
Dietitian: Dietitians practice medical nutrition and are encouraged to use the USDA's MyPlate Approach set by the Academy of Nutrition and Dietetics, as well as Association guidelines — American Heart Association, American Diabetes Association, etc. — when developing patient plans of action. For example, if a patient has diabetes, an RD will follow the American Diabetes Association to offer recommendations and treatment.
Nutritionist: A nutritionist's focus is on the individual and his or her unique biochemistry, lifestyle, mental and emotional health, environment, and spiritual state. Nutritionists use a fresh, organic-foods approach to treating individuals and groups of people. They emphasize and promote active lifestyles, teach healthy eating, utilize proven assessments and therapies, and base their approach on scientific findings.
Conversely, a nutritionist will approach an individual with diabetes or other conditions using a holistic, whole-body approach when creating a plan of action; taking into account the whole person, the intricacies of the body's systems, and their interrelatedness.
Titles
Registered Dietitian: RD
Nutritionist: Holistic Nutritionist, Functional Nutritionist, Nutritionist
Associations
Dietitian: Academy of Nutrition and Dietetics
Nutritionist: National Association of Nutrition Professionals
Education
Dietitian: A registered dietitian (RD or RDN) needs to have a Bachelor's of Science degree in a nutrition-related field, 1,200 hours of supervised training, pass an exam and obtain a license to practice by the Commission on Dietetic Registration (CDR) — should an individual's state require licensure. Certification may also be required in some states. In the state of Oregon, in order to become a registered dietitian or use the title "licensed dietitian," you must become licensed to practice legally.
Nutritionist: Often, a four-year degree is required to become a nutritionist. However, in some states, a nutritionist may not need an educational background to practice. Instead, they will require nutrition-based coursework to qualify for employment. In the state of Oregon, a nutritionist is not required to adhere to licensing or other regulations. If you would like to qualify for the certified nutrition specialists (CNS) credential, a four-year bachelor's degree or advanced degree in a nutrition-related field is required. In addition, many schools are now offering a Master's degree in nutrition.
Regulations
Dietitian: 46 states currently have licensure provisions to regulate dietitians.
Nutritionists: Many states do not allow individualized nutrition counseling without a license. However, more than a dozen allow individualized nutrition counseling without a license.
The main tenets of holistic nutritional counseling shine a light on the difference between dietitians and nutritionists. Taking a whole-person approach vs. focusing on methods and guidelines, a nutritionist encourages an individual to make a lifestyle change in regards to food, activity, mental health, and environmental stress. This whole-body functional approach seeks to directly address illness, disease, and eating habits to bring significant change and good health to an individual. After all, the state of our health does not exist in a vacuum.
For more information regarding how you can become a nutritionist be sure to check out the PCC Institute for Health Professionals' course in Functional Nutrition, here.
Learn from anywhere in the world! Click on the image above to learn more about our online Functional Nutrition program.