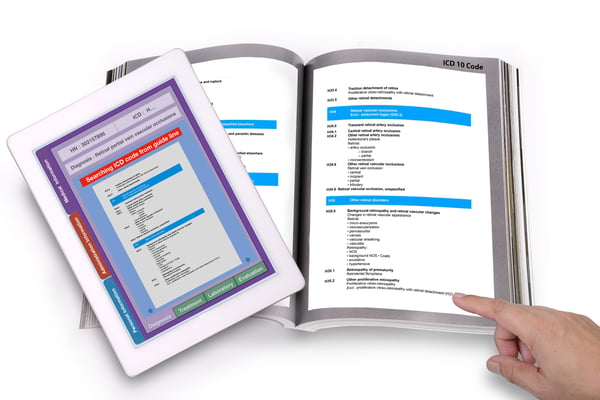 There's no better time to start a career in healthcare. The Bureau of Labor Statistics predicts that some of the fastest-growing occupations over the next decade will be in the healthcare industry. More specifically, it's anticipated that there will be a 15% jump in medical coding jobs alone.
Medical coders work in a variety of settings. While many coders work in hospitals, physician offices, and healthcare offices, medical coding is a job that professionals are able to do from home. Wages are strong as well, with the median salary in Portland around $51,000. Wages, of course, are dependent on education and experience.
Unlike other healthcare positions, becoming a medical coder is easier than you would imagine. Most positions only require a high school degree and certification. At Portland Community College, we offer courses that will have you ready to work as a medical coder in less than a year.
The exciting career of medical coding
Medical coders are an integral part of the healthcare system. Their primary job is to analyze a patient's medical record and care report to create a summary of the person's diagnosis and treatment. The medical coder uses commonly recognized medical code, such as ICD-10, HPCS-4, or CPT to translate that summary into a standardized account of the patient's record. Insurance companies and healthcare professionals rely on this report to facilitate billing and further treatment.
Prospective coders should take and pass the Certified Professional Coder Exam (CPC), facilitated by the American Academy of Professional Coders. While the certification is not required by all employers, it will make you more competitive and can increase your earning potential by up to $20,000. The exam consists of 150 multiple choice questions, covering 17 areas of knowledge.
Students interested in becoming a medical coder should be highly organized and detail-oriented. They should be able to work independently but be able to collaborate with co-workers when necessary. The PCC Medical Coder career path is just two terms long and includes four online, real-time courses with experienced PCC professors. To gain entry into the program, students must complete Anatomy and Physiology for Coders and Medical Terminology.
Start your career with PCC
Imagine the possibilities that lie ahead of you. In just two terms you can be ready to sit for the CPC and be on your way to becoming a certified medical coder. Medical coders make a difference and are an important part of the healthcare field. As a certified professional, you'll gain the flexibility to work in a professional setting or at home. Though medical coding is one of the fastest-growing career paths, starting a career in the field is still surprisingly easy.
At PCC, our job is to support our students on the path to a new career. We believe in our students and provide the tools for each and every individual to find success. Our advisors will sit down with you and discuss your options and help you create a timeline that's right for you. We've provided several online resources to make your decision to embark on your new career easy and seamless. Our courses are offered multiple times a year in a variety of settings, making it simple for you to find a path that works for you. If you have more questions about becoming a medical coder, check out our medical coding career page.
Learn from anywhere in the word! Click on the "Learn Online" button to explore our online medical coding program.