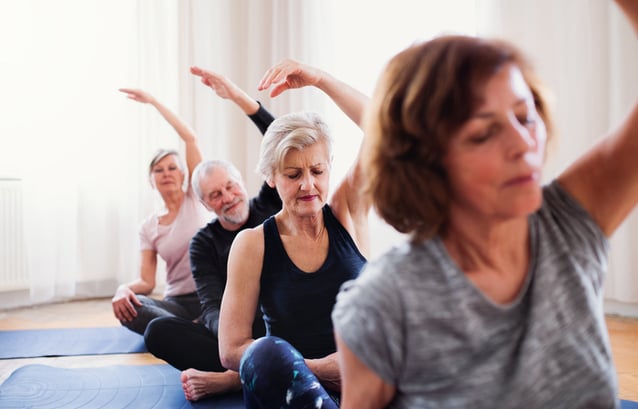 When you think of yoga, it's common to think of it as a method of relaxing and finding inner peace. What many people don't realize is that there are various types of yoga that allow you to work on your mental, physical, and emotional health through different exercises. It's not solely a method of meditation or working your muscles, but also a way to fully embrace your health and healing.
Understanding Ayurveda Yoga
Ayurveda is known as the science of health and living with 'Ayur' meaning life and 'Veda' meaning knowledge.
Ayurveda is known for being a 5000-year-old system of medicine in India and is considered a sister science to yoga. Most commonly, Ayurveda is used to view systems of nutrition in the west, while yoga focuses more on postures and uniting. While those practicing Ayurveda are not currently licensed to diagnose or treat patients, they can use the principles to understand a client and recommend practices that may be beneficial.
According to Ann Wagoner, "yoga is a means to unite and bring together. The physical practice of yoga, the Hatha yoga that we think of in the West is one of many different styles of yoga. And yoga and Ayurveda in India are separate systems. They're not really brought together, but it's something that's happening more here."
Wagoner leads a 200-hour certification program at Portland Community College to become a certified Yogi who is registered with the Yoga Alliance. Continuing Education Units are available through NAMA, the National Ayurvedic Association via PACE, provider of Ayurvedic continuing education.
Combining Ayurveda and Yoga
Both Yoga and Ayurveda are practices used to relieve suffering within the mind and body. When practiced together, Ayurveda and yoga create a balance of nutritional disciplines and internal contentment. When you practice one you are better able to create a balance of health through the practice of the other. Both are external support practices that function as great tools for bringing your mind, body, and consciousness together. Some would say that, when combined, they open the doorway to internal and external enlightenment.
For more information on Portland Community College's Ayurveda Yoga teacher, Ann Wagner, read our recent interview with her. She discusses her Ayurvedic Yoga Health Program and explains a few of the reasons she wants to share that class with others that are eager to learn.