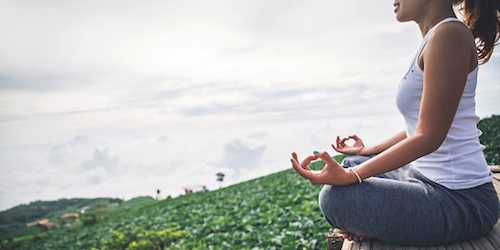 Ann Wagoner is a yoga therapist, has taught yoga for over 25 years and is a certified practitioner of Ayurveda. She researched protocols and herbs for the prevention of cancer recurrence and is a NAMA presenter. She is also a student of Rama Jyoti Vernon and publishes yoga books. We recently asked her about her experience with Ayurveda, and what inspires her about teaching and the subject matter.
How long have you been teaching at PCC?
I am currently teaching my third cohort with Portland Community College. I graduated from Mount Madonna Institute with a Master's in Ayurveda in 2011. I am an Ayurvedic Yoga Therapist with I-AYT and an E-RYT-500 with Yoga Alliance and am Founder of the Center for Ayurveda and Yoga Study.
What class are you teaching?
I teach the Ayurvedic Yoga Health Advisor program with PCC's Institute for Health Professionals. The next session starts in the Fall of 2018 on Tuesdays and Thursday from 6-8pm beginning on September 25th at PCC's CLIMB Center. I teach a unique blend of Yoga (recognizing the union that already is) and Ayurveda (knowledge of life and healthy living) that provides students who complete the cycle of four semesters/seasons with the certification in the sister sciences and a 200-RYT (Registered Yoga Teacher) designation.
What do you like about working at PCC?
Portland Community College brings together a diverse student population for affordable classes that make Ayurveda and Yoga available to a large population interested in health and well being. Our classes are held in a wonderful building in a central location near OMSI.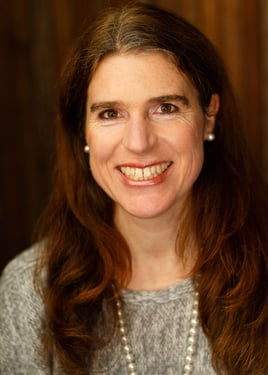 How did you become interested in the subject matter?
I've always been interested in eating local, seasonal food and following the recipes my grandmothers and mother shared with me. Ayurveda gave me the language to be able to articulate this common-sense wisdom. I've been a Yoga teacher for the last 20 years and studied Ayurveda more thoroughly when I got cancer. My melanoma has been in remission for nine years, and I wanted to share with others how to overcome the root of disease.
What is it about the subject that compels you to remain interested?
I'm very excited to be on the cutting edge of defining how Yoga Therapy can be personalized for clients by applying an understanding of Vata, Pitta, Kapha to not only Yoga postures (Asana), but Yama/Niyama (restraints and observances), concentration and meditation as well. Ayurveda and Yoga are 5,000 year-old sciences of health and understanding the mind. There is an infinite well of wisdom to tap and an unlimited number of new discoveries to make. Because our microcosm reflects the macrocosm, we can also continue to understand our world, others, and the cosmos through our internal explorations of the Self.
Have you learned anything interesting from your students?
One of my nutrition students took the concepts of Ayurveda and applied that to her Pitta clients to come up with a new recipe for chutney that was made with local herbs from her garden. I had never thought to combine watermelon and basil before, but it made for a very refreshing summer cooling treat. I have shared this food idea with clients I see at Yoga Pearl.
How will your students be inspired by this class?
Because the teaching of Yoga and Ayurveda are for all five senses, students may find themselves awakened on many different levels and start to see the world through a new lens of Tri-Dosha. This inward journey, once begun, can unfold at many levels. Once the invisible becomes visible, it can be eradicated. This purification of mind, body and spirit will enable to students to become refined healers not only of themselves, but others.
How do you intend to keep exploring this subject matter?
Last year, I published a book by Rama Jyoti Vernon on the first chapter of Patanjali's Yoga Sutras. This year, the next new translation by Rama of chapter two will be available. The immersion of oneself in the practices of Yoga so often leads to new discoveries. As a member of the National Ayurvedic Medical Association, I will be attending the 2019 conference in California. This year's topic is on how Yoga and Ayurveda, as sister sciences, are influencing the mind.
Are there any current trends related to the subject matter that you find interesting? The current trend of Yoga and Ayurveda becoming more intertwined in the West is influencing how these fields are being understood in India. This is a specialty of mine as I bring together the work of Rama Jyoti Vernon (Yoga) and Vasant Lad (Ayurveda). As the West and East influence each other, and as Yoga and Ayurveda push each other to grow, new insights about the constitutions (Doshas) of all of us, and the interplay of the three components of being (the Gunas) may lead to deeper understandings of ourselves and how to find balance leading to health, bliss and transformation. We all signed up to be here on the planet at this time, and I hold hope that these are the keys to unlocking a positive future.
What volunteer work do you perform in your subject area?
I am currently serving as the President of the Oregon Yoga and Ayurveda Association, a regional collaboration of NAMA and the International Association of Yoga Therapists. I also volunteer with the Oregon Food Bank and Transition Projects to bring cooking classes to adults in temporary supportive housing. Through Living Yoga, I offer yoga classes in Multnomah County to youth and adults in or released from incarnation and other members of the community.
What day/time can people take your class? What is its CRN/CEU?
This class is taught on Tuesday and Thursday evenings from 6 to 8 pm and is available to working people who can commit to two hours twice a week. Continuing Education units are available through NAMA, the National Ayurvedic Association via PACE, provider of Ayurvedic continuing education. For those who complete four terms, they can become certified Yoga instructors and register with Yoga Alliance. There will be food, yoga and storytelling in the class to reinforce knowledge learned.