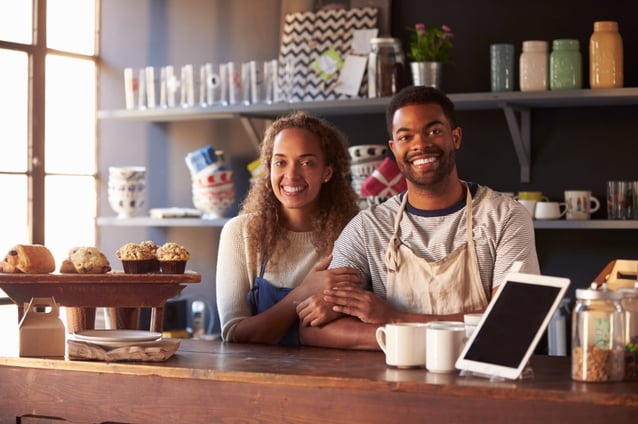 When it comes to honoring and promoting small and local businesses, almost everyone thinks of Small Business Saturday. To be fair, it is timed at the height of the retail shopping season, but this isn't the only time of year that focuses on small businesses. In fact, Small Business Week was earlier this month.
What Small Business Week Is
Small Business Week is coordinated by the U.S. Small Business Administration, and this year's events ran from May 1 - 7 with the theme "Dream Big, Start Small." Events like this one have gone on every year since 1963, and this year, Admin. Maria Contreras-Sweet visited five locations nationwide to award and recognize outstanding small business owners from around the country. This doesn't include education events held in another 10 regions and 68 districts across all 50 states and US territories.
Why Celebrate Small Businesses
It can be easy to think of the U.S. as a nation of big business and corporate franchises. Yet more than half of working Americans either operate or are employed by small businesses. These small businesses are also responsible for two thirds of new jobs created every year and are responsible for 44% of the private payroll in the U.S. These businesses drive innovation and change, and when given the right resources and training, can be the most durable part of the local and national economy — some are even predicting that they'll support the national economy through its rough patch. Perhaps most importantly, small businesses are local taxpayers, so their success means the success and support of other local initiatives, including education and infrastructure. This is without considering their role in sponsoring various community activities or the influence they can have in other key areas, such as politics.
We're not the only ones to believe in the power of small business, either. From the Balle Localist movement to the Association for Enterprise Organization, there's individuals and organizations that understand the role of small businesses in our nation's economy.


How We Support Small Businesses
The PCC Small Business Development Center has helped more than 700 small businesses through one-on-one advising sessions in 2015 alone. We offer a broad selection of courses geared to a variety of industries and needs. These courses provide access to more than simple lectures and reference materials. For example, the Advanced Small Business Management course puts attendees in contact with a network of successful CEOs, as well as access to confidential, one-on-one expert business strategy mentorship. You can also find additional resources with tips and insights in the Small Business tag on the PCC blog.
You don't need to take our word for it. Take a look at some of our clients:
River Wave Foods — When owner Rebecca Kawanami started the Getting Your Recipe to Market course in 2007 (just one year after making the move into business), she only had one recipe. That's since expanded to three sauces, two vinaigrettes, and one tapenade. The business continues to grow steadily as a part of the local business community.
Grayling Jewelry — Starting the business in 2000 to meet a need of her own (i.e., jewelry without nickel content), owner Katy Kippen attended last year's Advanced Business Management Program, and she's since been included in the Portland Business Journal and Built Oregon.
Tutor Doctor — Although this is a small business that's been running for 15 years and is 128 tutors strong, owner Carl Pruett attended last year's 10-month Small Business Management program. He counts it as a valuable resource that shouldn't be taken for granted, not least because his work with one of our business advisors resulted in a solid business plan.
We hope you supported your local businesses during Small Business Week. If you're a small business owner and you're interested in learning ways to grow your business, consider the courses available at the PCC Small Business Development Center. Contact us today to determine the best courses for you or to inquire about registration.