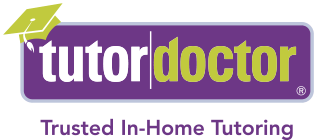 Carl Pruett is the owner and education consultant of Tutor Doctor of Portland. For 15 plus years, Tutor Doctor has provided affordable one to one in-home tutoring for students of any age. Tutor Doctor of Portland is a franchise that employs 128 tutors as independent contractors today. Carl participated in the 10-month 2015 Small Business Management program.
Can you tell us a little bit about your business and what inspired you to get started?
I started as a teacher. I taught middle school and high school so my background was in education and Tutor Doctor is about helping students so it was perfect. I get the opportunity to meet with first grade through college students and it's very rewarding, it's very unique, the experiences that I have with each family.
I met my business partner Mark Seker and he had a franchise named Tutor Doctor in Portland.
What were some of the challenges that you faced when you got started?
Capital was number one. If you try to start it without enough money it can really put you in the hole to actually to be successful. I sold a car for capital which was a huge risk. Tutor Doctor is not very well known so about half of our business now is referrals from schools. I always need to remember to put my best face forward.
You have over a hundred franchisees I understand, is that correct?
Yes. I have about 128 Tutors.
So how do you manage all of that?
The initial filter is probably the key. We get quite a few resumes so they need to be passionate about what they're doing. We filter for that in an initial phone screen. We also filter for happiness. If you do have the independent contractor mode make sure you're prompt in your responses.
You let me know that you are all currently working with a business advisor here at the SBDC, I'm curious if you'd feel comfortable sharing some of the areas of focus that you have going on with your business advisor right now.
My lead advisor is Noah Brockman. We needed a business plan in order to get capital, and so the Small Business Development Center helped us put that plan together and really held us accountable for making a very solid business plan, which was a significant learning experience for me.
I'm really pleased that we have the SBDC and that it's something that we can use.
Through class we've been able to meet different presenters and expand upon our business connections with a HR.
This is a wonderful resource, so don't take that for granted and try to do too much on your own.
From the audience:
I'd like to know your challenges with staffing. I have a small business and I have 1 to 3 people that go through, it's seasonal. How do you get people into that same vision?
If you don't think that you can work with that individual, go with your gut and choose not to. It's reflection of our company, Tutor Doctor, and so I need for them to be professional. Our tutors submit session reports and I always read them. Don't just assume that everything that they do is going to be successful.
So you bought a franchise that started somewhere else?
It's global, so the franchise owner had a smaller part of Portland and then wanted to expand. His background was in business and he wanted to expand with somebody who had an education background. We have different strengths, and we have different challenges so we complement each other very well. The funny thing is, I had no plans of ever owning a business.
Watch the full symposium with Frock Boutique and Grayling Jewelry owners here: