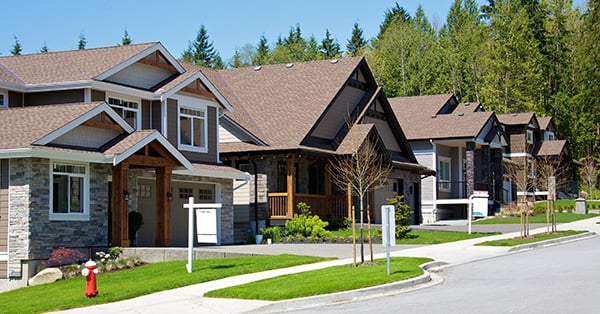 Real estate is an exciting career path for go-getters who enjoy talking with people and staying organized. The real estate industry can be challenging in the beginning, but those who are consistent can see rapid growth in their earnings. Creating a fruitful network for future home purchases will help you build a strong customer base. Your work helps people find their dream homes, the perfect commercial property for their business, or investment property. However, before getting started with your real estate career, you need the proper training and certification.
Before Taking Your Real Estate Broker Exam
Brokers begin with extensive training, and Portland Community College offers a 10-week online course that covers many topics that can help you with your exam, which you'll need to pass in order to be a licensed real estate broker. The coursework begins with the fundamentals of real estate law in Oregon, which dovetails with a substantial finance component specifically related to real estate. You'll learn Oregon-specific real estate practices that will help you work with clients who may be unfamiliar with Oregon's unique real estate laws and guidelines. You'll learn the keys to a standard real estate contract, as well as information for working with agencies and brokerage companies. Finally, you'll get a basic course on property management, which is sometimes offered by particular real estate brokerages throughout the state.
Real estate brokers must be licensed through the Oregon Real Estate Agency, which has a few rules and steps to get your license.
You need to be at least 18 years old when you begin the process, with either a high school diploma or a GED; there are also international equivalents of a high school diploma that can qualify.
Then register using the Oregon Real Estate Agency's eLicense online portal, where you will apply for your license and pay the fee; at the time of this writing, this fee was $300, though it is potentially subject to change. You'll receive your Application ID through email, and the fee is nonrefundable.
Next, you will take 150 hours of training from licensed schools, like Portland Community College's Real Estate Broker pre-licensure program. During the program, you will provide PCC with your Applicant ID so that they can credit your training hours to your application, helping to prepare you for the full requirements of your license.
Then you will schedule and take a two-part licensure exam. You will utilize your training from Portland Community College. Pending a passing grade on both parts of the exam, you'll be eligible to be a broker.
Your last step will be a background check and fingerprinting. Keep in mind that it is best to move forward with the process soon after passing the exam. Both your test scores and your background check are good for up to 12 months, but you'll want to get your licensure processing before that point so that you don't risk having to retake the exam or redo a background check.
This process is designed to make sure that prepared real estate brokers are available in Oregon, and the program at Portland Community College is specially designed to help you start your career in the industry.
After Taking Your Real Estate Broker Licensure Exam
Brokers who pass their licensure exams may choose to work as independent contractors or to work through a well-known brokerage, with whom they split real estate sales commissions. Keep these elements in mind as you pursue your career as a real estate broker:
Seek mentorship from experienced brokers. Use networking opportunities to learn more about the field, the major brokerages operating in the region, and the opportunities to strike out on your own as well.
Consider whether your connections are strong enough to start out in business for yourself. Much real estate work comes through referrals, so make sure you have a strong network. If you aren't sure, you may apply to work with a larger brokerage.
Ready to pursue your dream of being a real estate broker here in Oregon? Fill out our form to get updates on our course through Portland Community College.