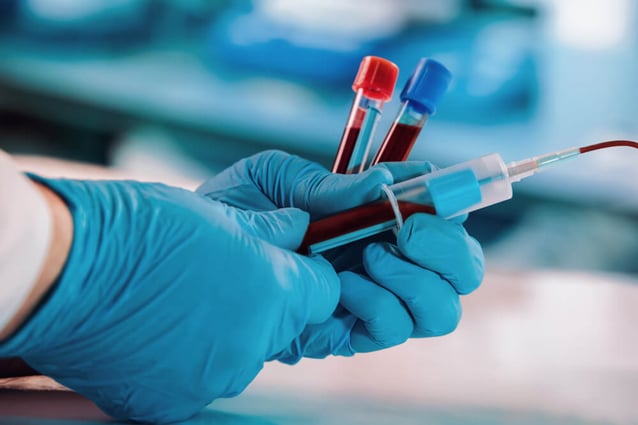 Whether you've never worked in healthcare or as a CNA, Medical Assistant, or other medical-field work, you'd be surprised by the need for certified phlebotomists. Phlebotomy involves knowledgeable blood drawing and blood handling.
It's a process that may look fast and easy when a trained person does it but a procedure that takes some time to perfect while offering excellent patient care along the way. Finding a path into healthcare has never been easier than working on a phlebotomy certification and getting started in this high-demand field.

Understanding the Benefits of a Phlebotomy Certification
Phlebotomists are needed in various contexts to perform blood draws and manage the basics of running a blood testing lab. While each job will have multiple tasks you do, the demand for this certification is high. If you've wanted to get an in at a different hospital or get a job quickly, a certificate in phlebotomy takes very few months to get started. It helps you appeal to an employer who is likely struggling to find as many phlebotomists as they need. There is unprecedented demand for these professionals, which will only increase as the population in the United States—and Portland—ages.
Phlebotomists' days can combine orderly routine with the ability to work in various settings. Some phlebotomists primarily do blood draws in a lab setting focusing on each patient, verifying and labeling specimens, and maintaining a sanitary environment. Other phlebotomy technicians will go to the patients in a hospital, performing blood draws throughout the hospital.
Knowing clinic procedures, working well with testing staff, and qualitative patient care is vital in all cases. Many people don't look forward to blood draws, which makes some people uncomfortable, so being a reassuring and skilled technician brings a substantial amount of comfort to someone awaiting testing. Attention to detail is also paramount since phlebotomists must keep the correct specimens tied to the correct patient records through labels and organization. They must also avoid cross-contamination or any other issues.
Getting Your Certification: The Process
So, what do you have to do? The phlebotomy technician program at Portland Community College is a great starting place. It begins with a one-term course that involves classroom and lab work, then a 100-hour clinical rotation helping supervise during blood draws to learn best practices. This program prepares you for the various components that make you eligible for the national certification exam through the American Society for Clinical Pathologists, which certifies you as a phlebotomy technician. This credential or certification process is well worth it because hospitals and clinics recognize that they will need much less training to get you ready than a less experienced applicant, making you more employable.
At the end of the course, you'll need to take the computer-based examination at a qualified testing center and then receive your certification. You'll then need to do a credential maintenance program every three years to keep up to date on standard procedures so that you can continue to hold the certification. This exam may sound daunting before you take your course at PCC, but the technician prep course will give you the combination of classroom learning and the hands-on confidence you need to complete the exam.
Growing Demand May Create Flexible or Part-Time Work
As mentioned before, phlebotomy is a growing field that needs more workers. It needs more phlebotomy technicians than can currently be found in Portland. This demand can lead to good wages and has the benefit of creating leverage. The industry grew by 22% between 2012 and 2022, with continued growth expected even now as the population ages and more people, on average, seek medical testing and care.
If you need schedule flexibility or want to work part-time, it is more attainable than ever for a phlebotomy technician. The other exciting element is combining this certification with different skills gives you more opportunities. If you have your LPN, for instance, and practice nursing, also being a phlebotomy technician makes you a more versatile hire, increasing your appeal to hiring committees and giving you more options for where you might want to work.
Become a Phlebotomist at PCC
Portland Community College works to offer coursework that addresses the needs of the future and helps students with practical coursework to aid them in finding the right career path. The courses work to combine affordability, flexibility, and needed rigor to help students find the right career for them. Check out our entire course catalog and our phlebotomy technician program today!