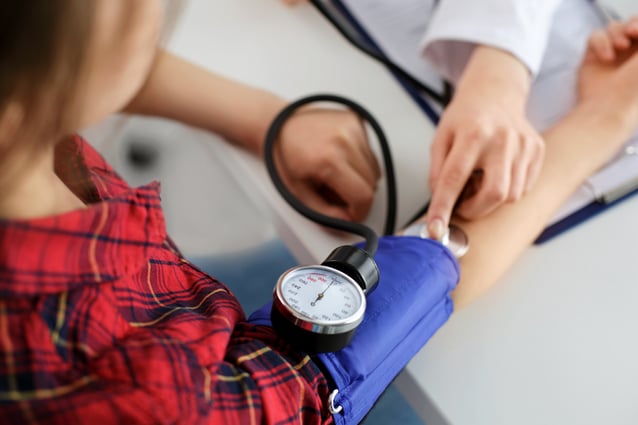 You may imagine a 'career in healthcare' beginning with a decade of schooling and interning with a hospital, plus years in residency. However, there are many different roles within a hospital or clinical setting. It turns out that even for long-term, well-paid work, you can often receive training and certification within a year or two, and phlebotomy is a great example.
Oregon and Washington have recently dealt with shortages of phlebotomists who provide necessary services in almost any clinical setting you can imagine. Studying to become a phlebotomy technician at Portland Community College is a great way to start an entry career in phlebotomy. From there, you can grow your skills and experience and enter your ideal work setting.

What Does a Phlebotomist Do?
Phlebotomists focus on various blood drawing procedures, specifically for things like blood donation, blood testing, or blood transfusions. They must be detail-oriented, using the correct equipment for a given draw and verifying the data about the patient to ensure that they're performing the proper procedure and labeling it for testing. Generally, the day will involve many blood draws, so phlebotomists either are naturally not squeamish or develop the mental skill not to be bothered by performing a blood draw.
Because so many patients are squeamish, phlebotomists benefit from having an excellent bedside manner, talking with patients and donors in a way that helps ease their anxieties and establish trust between them. Finally, phlebotomists typically run a station or space for themselves, so keeping the area tidy and being highly cleaned and sanitary is a vital component of the work.
Phlebotomists may work in blood donation centers, labs, research centers, hospitals, and a variety of other clinical settings. Annual salaries averaged $36,320 in 2020, but the field is growing rapidly, with an anticipated pay jump of 22% from 2020 to 2030. Wages may increase simply due to the pent-up demand and the need to attract phlebotomists.
Because the role is often in a clinical setting, phlebotomists can learn from and understand the many other functions in healthcare. They may choose to find a role where their phlebotomy training is a valuable part of their duties but no longer 100% of their work.
How PCC Prepares You for This Role
Portland Community College's phlebotomy tech program consists of two terms, one of which has both classroom and lab work, and another is a supervised clinical rotation. By the time you've graduated, you'll have completed at least 100 successful blood draws and can take the national certification exam offered by the American Society for Clinical Pathologists. That indicates you have enough experience and training that many clinical settings will see you as a stand-out candidate for a phlebotomy role.
In the classroom term, you can expect to learn about how blood is collected and handled so that you'll be able to treat it in ways that maintain its utility. You'll learn about some of the conditions of those for whom you'll draw blood, including basic anatomy and physiology. You'll also learn about HIPAA regulations so that you can behave appropriately in the workplace and how to use various kinds of lab equipment safely and with solid quality control.
The program's goal is to bring you up to speed quickly on the phlebotomist's role while also giving you exposure to the job itself. It provides a platform to ask questions, perfect your skills, and learn from experienced phlebotomists so that you begin your job confident and ready to help people who need blood drawn. While some settings do offer on-the-job training, this course takes less than a year, and you can often work while you are taking coursework, allowing you to train into a great role without having to learn when you start work.
Many level-headed people who enjoy direct patient interaction find that phlebotomy is rewarding and a good role for precise people who want to impact a healthcare setting positively. High performance can lead to growth in your role or the ability to work in more specialized, higher-paid settings.
Get to Know All our Healthcare Opportunities!
Portland Community College prides itself on its Institute for Health Professionals, a collection of courses and certification sequences that help people enter the healthcare industry or add to their skills. It helps people improve their credentials and learn versatile skills when learning how to become a phlebotomist Portland Oregon desperately needs. These courses are flexible within your daily schedule and can help you get the textbook, classroom, and hands-on learning you need to perform well in your next healthcare role. Check out the offerings available today!