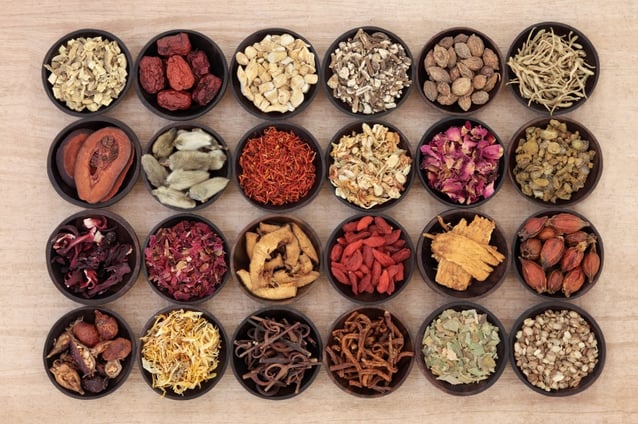 Updated April 1, 2022
Do you have an innate curiosity about integrative and complementary medicine and the incorporation of plants in that healing modality? A career in herbalism might be the choice for you. Beyond the opportunities it presents to start a thriving career, herbalism can provide a holistic perspective for healthcare professionals across all levels of care.
Here is what you need to know about herbalism and the process of becoming an herbalist.
Becoming an Herbalist
There are many ways to start a career in herbal medicine, both formally and informally. While there is currently no regulated certification or license in the United States for becoming a professional herbalist, many choose to study at universities and education centers tailored for that coursework. These programs give students a broad foundation for life-long learning about herbs and how they restore, heal, and rejuvenate body systems, emotional and behavioral states, and overall well-being.
Be sure to do your due diligence and proper research in choosing an educational program. American Herbal Guild has a Guide to Getting an Herbal Education and a directory of herbalist schools to help you with your research.
Portland Community College's very own Institute for Health Professionals has a top peer-reviewed herbalism program taught by Karta Purkh Singh Khalsa, Yogaraj (Ayurveda), DN-C, RH, CAP, LMT, NCTMB, CC. He has over 43 years of experience in alternative medicine. Khalsa is President Emeritus and Global Ambassador of the American Herbalists Guild, director of the National Ayurvedic Medicine Association.
Career Options for Herbalists
The future of integrative medicine is optimistic, which means more and more career opportunities are becoming available. In 2012, National Health Interview Survey (NHIS) reported that 34% of adults used some type of complementary medicine, which includes the use of herbs.
Some careers in herbalism:
Clinical herbalism. Working one on one with clients is called clinical herbalism. Licensing or legal requirements are on a state-by-state level. Be sure to know and understand your legal liability before starting a clinical herbalism practice.

Teaching, public speaking, blogging and writing. More and more families are looking to integrate healthy lifestyles and preventative medicine. There are many opportunities to develop a public platform to spread the awareness and use of herbalism – especially if you can find a specific niche.

Starting a business. Become a consultant or start an herb garden/farm business selling fresh or dried herbs for retail, or create herb-based products like tinctures, powders, oils, extracts, gourmet spices, salves and soaps,.

Retail environments. There are opportunities to work in boutique health food stores and other specialty stores. Also, there are careers focused on the sales and purchasing of herbs.

International Import/Export; Research & Development. Enter the broad field of sourcing, formulation, regulation and quality control. Become a distributor of bulk products.
The American Herbalist Guild
The American Herbalists Guild (AHG) is the only professional association that represents herbalists in the US. AHG's "primary goal is to promote a high level of professionalism and education in the study and practice of therapeutic herbalism."
There is an application process to join the guild based on experience and a knowledge assessment. Members receive numerous benefits including the ability to use the designation Registered Herbalist (AHG).
Joining the American Herbalist Guild does add credibility, and should be the goal of any professional herbalist.
Are You Ready to Become an Herbalist?
There are a lot of possibilities as an herbalist. Do your research and determine your next steps to turn your passion of herbs into a profession. Your career options as an herbalist are only limited by your ingenuity.