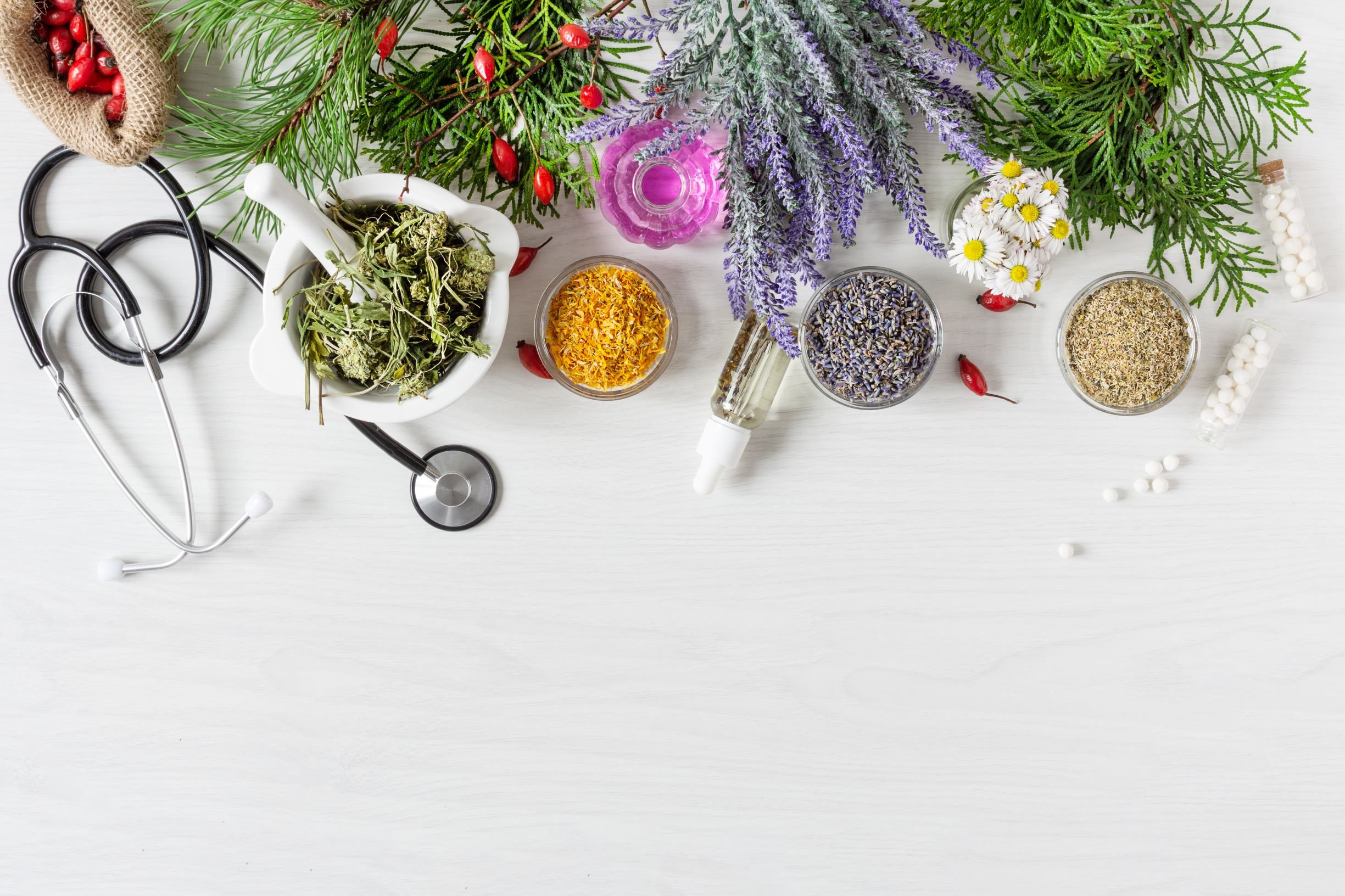 When you hear the word "herbalism," you may have a vague notion of what it means. But, when a friend or family member discusses how herbal treatments have helped them, you might be ready to explore more. Read on to see why practicing herbalism has become popular and what it can do to help the body and mind.
What is Herbalism?
Herbalism is a way of studying the effects of herbs and other foods that positively impact the body, often in tandem with Western medicine but sometimes as a replacement for medications. It involves studying the properties of different herbs, the historical uses of plants in Chinese and Ayurvedic herbalism, and the impacts that other herbs have on the body.
It's a different approach to getting one's vitamins from what many in Portland are accustomed to since most herbs contain many complex chemicals that are good for the body but don't come in as concentrated of a dose as a vitamin or other supplement. Many herbs can be naturally added to food, but others are taken as tonics or applied to the skin in topical treatments. A broad study of herbalism will provide a deeper context of what each plant does to the body and potential combinations that can be beneficial. They also fit into more comprehensive methods of understanding how our bodies get out of balance and how herbs can regulate us and keep us healthy.
Why Herbalism Has Grown in Popularity
Many strong medications are useful for treating an illness or injury, but they are often so strong that they come with side effects. People with chronic ailments or who have had severe issues with mainstream medicine seek gentler ways to regulate their bodies and feel good. Others want to avoid getting to the point where only harsh medications can stop their pain or illness by incorporating herbalism as a preventative regimen and a holistic approach to health.
Herbalism has gained ground because it focuses on herbs that are non-toxic even in substantial quantities and beneficial in a long-term, preventative way rather than just addressing a body that is already wildly out of balance and ill. By learning how herbs interact and can be used to promote overall wellness rather than just treating one or two ailments, herbalists encourage their health and learn how to offer suggested herbal remedies and treatments to others safely.
Incorporating Herbalism into Your Life
Herbalism can be incorporated into your life in many ways. You may work with a very experienced herbalist to learn how to make and take daily herbal doses that fit your time of life, biological sex, and any prevalent ailments, such as struggling to sleep or experiencing a lot of anxiety. You might be offered ways to take herbs topically in lotions or creams, but you also might learn more about the work of individual herbs as you begin incorporating more of those herbs into your cooking. Herbalism is also deeply connected to functional nutrition since all of the food we eat also impacts our health. It's not just the herbs you take as supplements but the foods you choose to use in your diet that will have an impact on your overall well-being.
Practicing herbalism can advance to the point where you want to be incorporating herbalism into treatments and suggestions to others. In this case, you'll want to learn as much as possible and potentially take some advanced herbalism classes to make sure you can offer suggestions that are rooted in long-term understandings of the herbs and their beneficial uses.
How to Learn More About Herbalism
Learning about herbalism and other forms of natural medicine and nutrition is convenient and straightforward with PCC courses. The classes are in a live-streamed classroom online so that you can ask questions and learn from your fellow students, which makes it possible to make your herbalism education your own. Herbalism enthusiasts from a variety of walks of life can find something valuable in the course. PCC's instructors are well-versed in Ayurveda, Chinese traditional medicine, or other well-recognized elements of herbalism. It's wise to learn about herbalism from someone involved in, for instance, the American Herbalists Guild or other professional organizations that help to make herbalism education strong and well-researched. PCC's instructors are all well-connected to the broader herbalism community.
Recognizing the value that herbalism can bring to your life can put you on a path to greater understanding. Herbs of many kinds have been used in foods as a way to nourish and heal the body for thousands of years, and you can learn more about them right here in the Portland, Oregon area, all through convenient courses at Portland Community College. Learn more and sign up for an Herbalism course today.