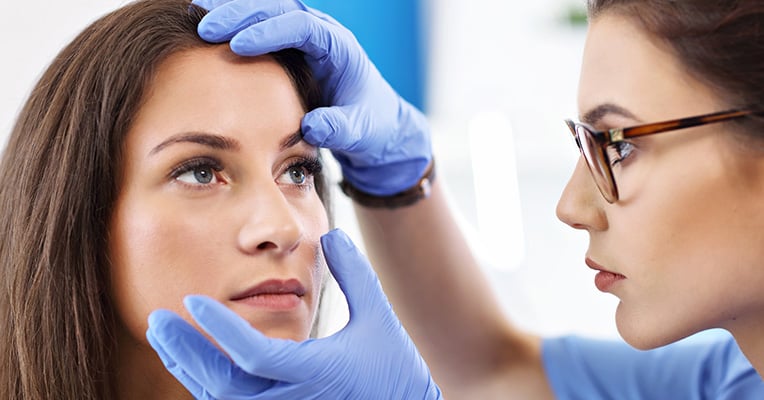 If you're considering becoming an optometrist, you've likely heard about the American Board of Opticianry (ABO) certification. The ABO is a non-profit organization that administers certification exams for dispensing opticians and contact lens technicians. But do you need an ABO certification to work in optometry? And more importantly, what is an ABO certification?
Below, we'll discuss some of the most frequently asked questions regarding the ABO certification. For more information, check out our Optician Training page.
Do I need ABO certification to work in optometry?
The simple answer is no. The ABO certification is voluntary and is not required to work in the optometry field. That said, there are many benefits to getting the ABO certification. The ABO certification shows employers and clients that you have the required skills to work as an optician or as a contact lens technician. While Oregon does not require the certification, opticians with the certification often earn more than those without. It's important to note that though Oregon does not require ABO certification, several states do, including Washington.
Is there an ABO exam?
There is no ABO exam. The ABO certification refers to the NOCE and CLRE exams. The NOCE is the National Opticianry Competency Examination while CLRE refers to the Contact Lens Registry Exam. The NOCE examination relates to spectacles, and the CLRE is a certification for those who will dispense contact lenses. You may take both tests together or choose one or the other.
Which test should I take? Should I take both?
It depends. For the most flexibility in your field, the best choice is to take both exams. However, there may be circumstances where you do not need both certifications, at least not right away. For example, if you just plan to work as a contact lens technician, you may not need to take the NOCE. If you are currently employed at an optometry office, talk to your manager to see which certifications they prefer and if there are any compensatory benefits to having both.
What types of questions are on the exam?
The exams consist of 125 multiple-choice questions. Each exam has just over a 60% first-time test taker pass rate. If you fail you will have to wait six months to retake the test. Needless to say, there will be several difficult questions on the exam. All questions are pre-tested and change each testing period. Example questions from the ABO handbook include:
1. The tolerance of the cylinder axis of the right lens is:
Rx: OD +2.00 +2.00 X090
OS +3.00 +1.00 X095
ADD +2.00 OU FT ‐ 25
a. 7 Degrees
b. 5 Degrees
c. 3 Degrees
d. 2 Degrees
2. Which one of the following prescriptions indicates against‐the‐rule astigmatism?
a. –4.50 +1.00 x075
b. –4.50 +1.00 x180
c. –4.50 –1.00 x165
d. –4.50 –1.00 x180


How do I prepare for the ABO certification tests?
Most exam-takers will tell you it is impossible to pass the NOCE or CLRE test without substantial preparation. While the ABO and other resources offer practice tests, these tests will only give you a basic feel for the format of the test and the degree of difficulty. The best way to prepare for the ABO certification tests is to take a class specifically designed to help you gain knowledge applicable to the test and get you comfortable with the types of questions you will see.
Expand your career opportunities at PCC
The PCC Introduction to Opticianry and ABO Test Prep class is a one-term course designed to prepare current or future opticians to sit for the ABO certification tests. Most classes will take place online, with three in-person meetings to give you hands-on experience. To learn more about the course and sign up, visit our Introduction to Opticianry and ABO Test Prep.