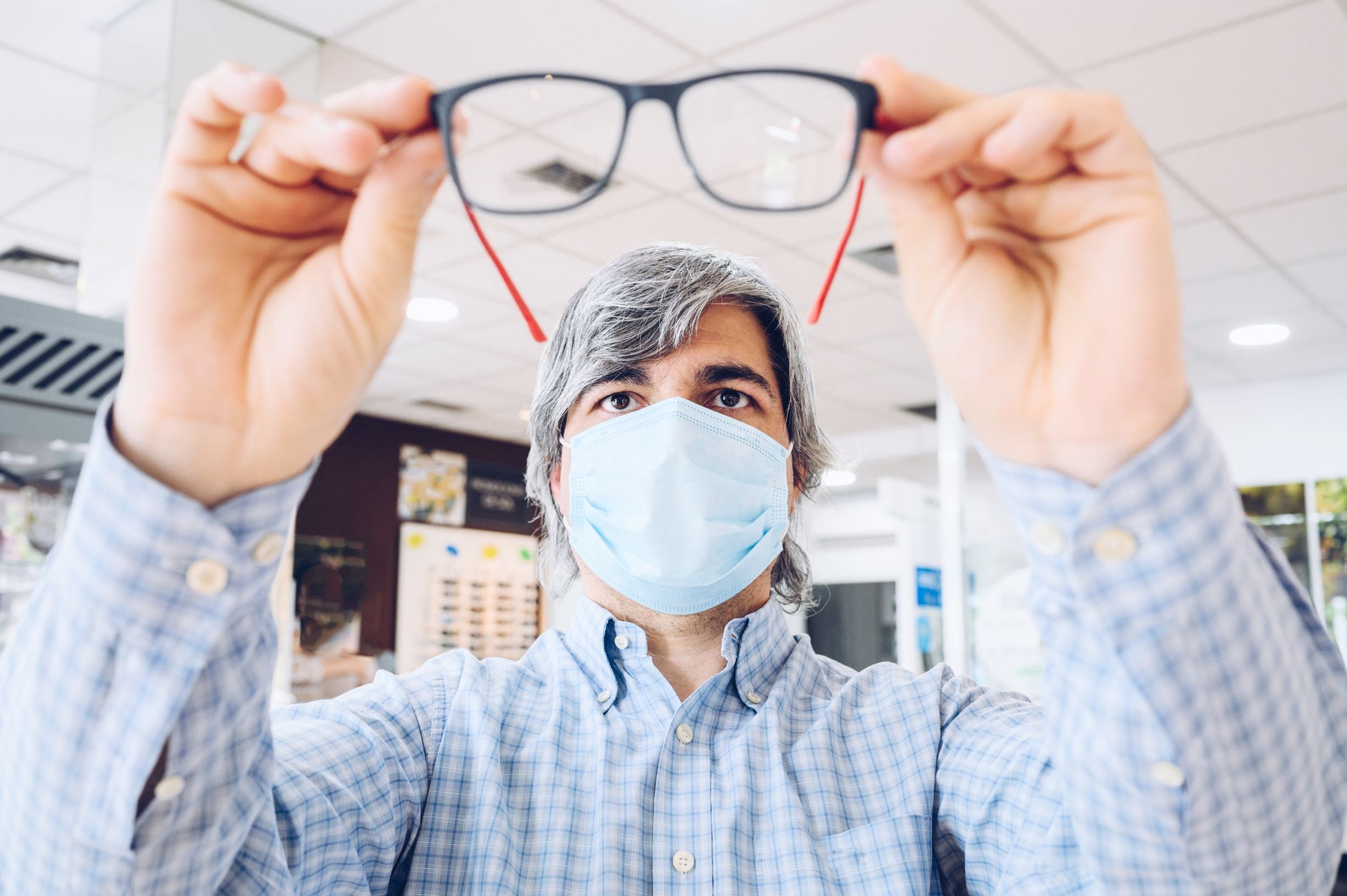 There's a growing field in Portland that you've got to see to believe! No, really! At PCC you can get started in a career as an Optician Assistant after just one term in the Optician Assistant Training program. On the last day of class you can turn your resume in to a potential employer.
Why PCC's Optician Assistant Training program?
PCC's program enables you to become an Optician Assistant upon completion. Optician Assistants are a vital part of the eyeglass and contact lens filling process. They aid vision patients in frame selection and fill prescriptions from an ophthalmologist or optometrist. The Optician Assistant needs to know which glasses look good, fit well, and are comfortable for many different face shapes. Their work includes measuring and fitting precision. If you have experience in clothing retail, this training is a logical step in the right direction for a fulfilling, rewarding and even lucrative job.
Opticians Assistants are also involved with fitting and repairing the eyewear after it has been selected, meaning they are trained on tools that help make eyeglasses as comfortable and functional as possible.
It requires you to know the technology and materials that go into making lenses and frames to offer the most durable option to those whose glasses may undergo some wear, including lens coatings and types.
How long is the Optician Assistant Training program?
Some states require dispensing opticians to have a special license, but not Oregon! That means you're eligible for a great entry-level career upon completion of this 10-week program. Why not explore whether you'd like to further your career in this diverse field while getting paid above-retail wages?
What's the difference between Opticians, Optometrists and Ophthalmologists?
Some individuals confuse opticians with optometrists or ophthalmologists, but the roles are very different. Both of the latter careers are doctors who either diagnose your eyes (optometrist) or are full medical doctors who can perform medical and surgical changes to eyes (ophthalmologists).
While fulfilling careers, they require a more extensive educational background. Opticians work in the same field and must understand the optometrists' or ophthalmologists' needs. Still, they aren't responsible for diagnosing or treating any eye conditions. An optician is an expert in filling eyewear prescriptions and getting them to work comfortably for the client, rather than someone who creates the prescription themselves.
How much can I expect to earn upon completion of the Optician Assistant Training program?
With a median wage in Oregon of $18.91 per hour, the field has a good career outlook, with the Bureau of Labor Statistics predicting steady growth over the coming years. With the recent pandemic-related halt to all in-person training, the demand in the coming year or two is likely to be even greater.
How to become an Optician Assistant
Portland Community College offers a 10-week Optician Assistant Training that prepares you to become an Optician Assistant. PCC has gathered expert instruction and a thorough curriculum that will help future Optician Assistants understand everything involved in this career before getting started.
By the end of PCC's Optician Assistant Training course, you'll have core knowledge of the following essential skills and abilities:
Optical principles; terminology
Frame measurements used in making eyeglasses
Informational markings on frames
The anatomical measurements needed to fabricate eyeglasses
Ocular anatomy
Ophthalmic lens dispensing
Math for opticians
Important cosmetic considerations in frame selection
Procedures to order and verify prescriptions from an optical laboratory
Professional practices and privacy policies (HIPAA)
Learn more about this program at pcc.edu/IHP
Becoming a Optician Assistant in Portland
Becoming an Optician Assistant in Portland may offer the beginning of a long-term career path that is varied, helpful, and plays to your strengths. Portland Community College works to provide convenient, easy-to-access coursework on a variety of entry-level health careers and many other fields with positive job potential. Learn more on our website about the Optician Assistant Training program today.