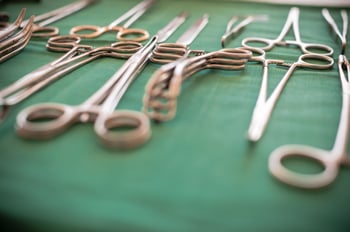 There's something especially rewarding about careers that allow you not just to make a living, but help people as well. That's the precise reason why many people choose to work in healthcare. But you don't have to work as a doctor, there are plenty of other jobs in healthcare where you can make a difference.
There are a wide variety of technicians and support staff that work hard day-in and day-out to support their fellow medical professionals. Here we'll take a look at a day in the life of a sterile processing technician as one example of an important healthcare career that you may not be familiar with.
Once you begin understanding the important role of a sterile processing technician, you might decide that it's the right career move for you. So if you're looking to take the first step to a new career in healthcare, go ahead and keep reading.
What They Do
Although they do not work directly with patients, sterile processing technicians play a very important role in patient care. As you can imagine, sterilization and sanitation is of utmost importance to doctors and the safety of their patients. Duet to the aging Baby Boomer generation, demand for sterile process technicians is expected to grow by 20% from now through 2020.
What Are the Responsibilities?
Sterile processing technicians are responsible for a variety of background functions that are extremely essential in keeping doctors and patients safe. You'll take care of washing, sterilizing, cooling, assembling, packaging, storing, and delivering both surgical and procedural instruments to hospitals and clinics. Technicians also take equipment inventory to make sure everything is accounted for. Shifts are usually split into early morning, mid-day and graveyard, giving you some flexibility in terms of work hours.

Why Is It Important?
Crucial parts of the job you'll perform are ensuring that any and all surgical equipment, along with their various parts, are cleaned, sterilized, properly reassembled, packaged, stored and labeled for future use. Sometimes, you'll also perform key functions such as ensuring the sterilization, cleanliness, and safety of operating rooms, tables and equipment. Having all of this equipment sterilized and assembled is paramount to the health and safety of patients. Sterile processing technicians are important because, in addition to technical know-how, they need to have soft skills such as great communication, relationship building and ability to work independently.
What Are the Details?
If you're a highly detail-oriented person, then the work of a sterile processing technician might be perfect for you. You'll need to make sure that every part of the instruments are taken apart, sterilized and re-assembled. This included screws, hinges, tubes, and crevices that you'll be thoroughly cleaning, flushing, drying and putting through high temperature sanitizing. Afterwards, each piece must be reassembled properly for both patient safety and surgical effectiveness. The instruments are then delivered to each department for re-use, or sent back to the manufacturer for disposal for melting if they are prone to rusting or other defects.
Want to learn more about entry level healthcare careers like becoming a sterile processing technician? Download The Guide to Exploring Entry Level Healthcare Career Opportunities, to find out expected salaries, training opportunities and much more!