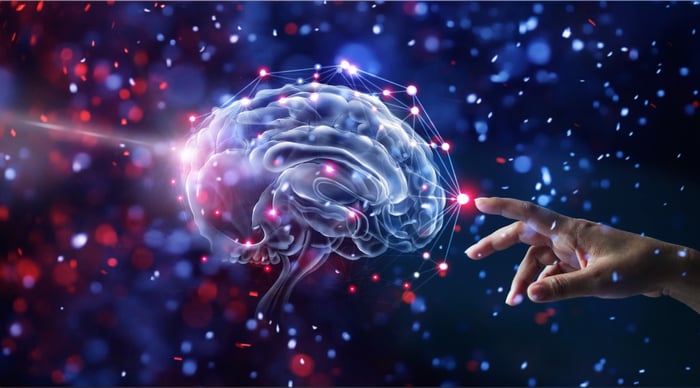 The brain is an important and incredibly complex organ - and only in recent decades have we begun to understand many of its intricacies. It's no surprising that the behaviors and actions of others have been confounding us for most of our lives! The brain plays a critical role in nearly every major body system, and some of its main functions include processing sensory information, regulating blood pressure and breathing and releasing hormones. But beyond regulating physical tasks, our brains also have a role in how we perceive people and our environment, how we remember (and forget), how we may act and think differently than someone else - and how were interact with others in our daily lives.
To better understand the role our brains play in our world, Portland Community College's Institute for Health Professionals is inviting students to take part in the "Foundations of Interpersonal Neurobiology" program.
Interpersonal neurobiology (IPNB) explores the connections between the brain, mind and body, and how those interactions affect relationships. It combines neuroscience, psychology, complexity theory, environmental influences, and relationship studies to reveal how we learn, resolve trauma and conflict, and improve relationships.
IPNB helps anyone who works with people - including psychologists, counselors, nurses and even teachers - create healthier minds and a healthier world. In the Foundations of Interpersonal Neurobiology program, students will learn how to apply the IPNB framework in personal and professional environments.
IPNB Program Overview
In IPNB enrollees will learn how the practice can be applied to fields including health and wellness, mental health, education and parenting and relationships. The program integrates foundational knowledge and practice of IPNB with research findings on the brain/body and relationships to provide high quality education and to help professionals expand and grow the field.
The program supports professionals by:
Providing an inclusive "map" that help us define what impediments are keeping clients from living their most flexible, adaptive, coherent, energized and stable lives

Teaching neural integration, the foundation for increased well-being and great connection, to improve relationships and interpersonal communication.

Creating enhanced learning environments by helping trainers and educators learn new techniques for reaching students despite past traumas

Building strong, coherent teams in business
IPNB Course and Instructors
The program, which consists of seven courses, some of which can be taken as standalone courses, is highly interactive and delivered through multiple channels including live-streaming classes with live engagement, discussion boards and a 4-day in-person intensive. This is a convenient option for busy students and professionals.
The IPNB faculty come from a variety of fields, ranging from medicine to counseling to education and consulting. All instructors either taught in or graduated from the Interpersonal Neurobiology program formerly offered at Portland State University. They're all passionate about IPNB, and about helping students understand the impact of incorporating the IPNB framework into their work. Read about about the program courses and instructors here.
What Students Will Acquire
Graduates of the Foundations program will receive a certificate of completion and 125 continuing education units (CEUs). They will also leave with a wealth of knowledge that will allow them to immediately apply the core tenets and foundational principles of IPNB to their personal and professional lives.

Whether you're a student seeking a career in the health field or a professional eager to learn ways to work better with patients and clients - learning more about interpersonal neurobiology (IPNB) can be a great asset for your career. For more information on this course visit https://www.pcc.edu/climb/health/mental/ipnb/.