Neuroscience + Psychology + Mindfulness + Relationship Studies
Earn a Certificate in Interpersonal Neurobiology.
Interpersonal Neurobiology (IPNB) is a theory and practical working model which explores human development, attachment and functioning as being a product of the relationship between the body, mind and relationships. Also called relational neuroscience, IPNB describes how the brain and mind are shaped, or developed, and how they function based on the interplay of genes and neurophysiology in the context of relationships.
Discover the scientific framework and multi-disciplinary tools to develop a healthy mind, an integrated brain, and compassionate, connected relationships.
Sign up to our newsletter to receive important program-related updates (the form is located at the bottom of the page for mobile users, to the right for desktop users).
Interpersonal Neurobiology (IPNB) is an interdisciplinary field that has profound personal and professional applications as it:
Explores the nature of the "mind" as embodied and relational
Describes what neuroscience and relating reveal about how we learn, resolve trauma and conflict, and improve relationships
IPNB combines neuroscience, psychology, complexity theory, environmental influences, and relationship studies. Developed by Dr. Dan Siegel, Dr. Allan Schore and Dr. Lou Cozolino in the late 1990s, Interpersonal Neurobiology seeks the similar patterns that arise from separate science fields and approaches to knowledge.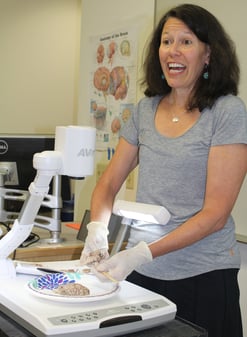 Interpersonal Neurobiology illuminates how the mind and brain develop across the lifespan. It has profound applications for healthcare, education, leadership, parenting, organizational development, and more.
What to Expect

Drawing from many experts – theorists, researchers and practitioners – this program equips participants to apply an interdisciplinary framework to support professional by:
Providing an inclusive "map" that help us define what impediments are keeping clients from living their most flexible, adaptive, coherent, energized and stable lives.

Improved relationships and interpersonal communication by teaching neural integration, the foundation for increased well-being and great connection

Creating enhanced learning environments by helping trainers and educators learn new techniques for reaching students despite past traumas

Building strong, coherent teams in business

Foundations of Interpersonal Neurobiology (IPNB) at PCC Institute for Health Professionals program is 7 months long, consisting of multiple interactive courses.
Upon successful completion of the program, students will receive a non-credit certificate from Portland Community College in Foundations of Interpersonal Neurobiology.
The program is highly interactive and delivered through multiple means, including live-streaming classes with live student engagement, discussion boards, and a 4 day in-person intensive. The live, online classes will be held most Tuesdays at 5:30PM Pacific; the in-person intensive will be held in Portland, OR over a long weekend.
Courses are taught by our exceptional IPNB faculty. Their backgrounds include counseling, medicine, Rolfing, education, and more.
Class Topics and Instructors
After the program, participants will be able to:
Articulate and apply the core tenets and different constructs of IPNB.
Identify, discuss, and find resolution in the ethical issues of the IPNB field.
Connect and convey to others an understanding of multiple branches of science (Anthropology, Biology, Linguistics, Neuroscience, Mathematics, Mental Health, Physics, Sociology, Systems Theory, to name a few), weaving commonality within the IPNB experience.
Demonstrate the structure and key functions of the brain, and show the relationship of the interpersonal world and the brain.
Discuss the strengths and weaknesses of brain imaging technologies (fMRI, PET, etc), and discuss how they inform diagnosis and treatment.
Articulate how our survival instincts, self-regulatory techniques, and the effects of daily stress can impact the function of the brain and the clinical implications of such.
Assimilate the major strands that underpin the therapeutic process of IPNB (e.g., Attachment theory; Trauma, whether impacting the individual, family or society, overwhelming one's ability to adapt; Changing aspects of the structure of the brain and ultimately altering the mind; Regulation of emotion, attention, memory and behavior).
Build attentional skills and self-regulatory techniques through practical experiential practices for stress management and the reduction of anxiety, pain and depression.
Describe psychological processes of othering; recognize and reflect on their own behaviors and thoughts which contribute to dehumanizing the other, and cultivate strategies for transformation.
Apply foundational principles of IPNB to community-building practices, including education, organizational development, team cultivation, parenting and relationships, mental health/addiction, and individual or small group relationships.
The Investment
Time:
In total, the IPNB program is a total of 125 hours over 2 terms, including live online class-time, discussion boards, and in-person intensives.

The online IPNB classes will be held once per week

. The beginning and end time will vary by class, with classes lasting between 2-3 hours (ending between

7:30-8:30

). A detailed schedule will be sent to participants.

Formerly a 6-month program, now expanded to include 2 new seminar classes: A Mind for Learning Seminar & A Leadership Seminar
Tuition:
$

2,499

(Fees: $45)
Or, a 6 month payment plan. The 1st month is 20% down, then 5 months of equal portions of the remaining balance.
Upcoming dates
For registration details, FAQs and to learn more about PCC, click here.
Stay connected! Complete the form on this page to receive program updates.
PCC is committed to ensuring our courses and programs are accessible. If you experience disability related barriers, or have questions about the accommodation process, please contact Disability Services (www.pcc.edu/disability)