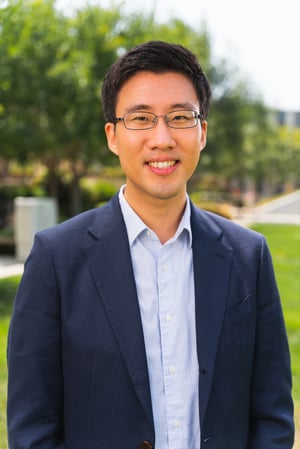 Bum Sang Kim has dedicated most of his career as an educator, teaching various courses based
on his diverse educational background. He teaches graduate courses in psychology as an adjunct faculty at Pepperdine University while teaching various physics courses as a full-time instructor at Biola University, where he taught as an adjunct faculty for over six years.

Bum Sang earned his master's degree in Psychology from the Graduate School of Education and Psychology at Pepperdine University and two other master's degrees in both Philosophy and Theology from the Talbot School of Theology at Biola University after graduating with his Bachelor of Science in Physics from the University of California, Los Angeles.

Bum Sang's passion for teaching and mentoring students has led to his interest in integrating his previous educational experiences to form a unique teaching style and course content. His research interest is mainly in attachment-based teaching and learning, integrating psychology, neuroscience, and teaching pedagogy to promote motivation and academic performance for students in higher education. He is also interested in the social and cultural impacts on students' academic performances, vocational goals, and overall life satisfaction. Due to his previous experiences with various types of intense suffering, he prioritizes mentoring and interacting with students with similar backgrounds or going through seasons of suffering.