Robyn Gobbel

is part of the Institute for Health Professionals team at PCC and an instructor with the Interpersonal Neurobiology program.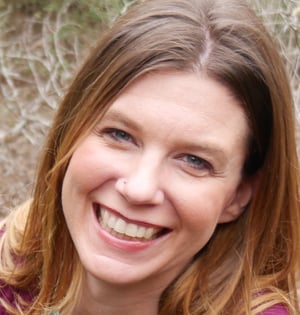 Robyn Gobbel, LCSW, RPT-S is a therapist in private practice in Austin, TX specializing in complex trauma and attachment. Robyn has been a dedicated student of interpersonal neurobiology (IPNB) since 2011, studying extensively with Bonnie Badenoch, PhD. Always curious about how things work, Robyn has a deep passion for translating the science of IPNB into an embodied experience for both practitioners and clients.
In addition to seeing clients, Robyn has a rich teaching, training, and consulting practice both online and throughout the United States. She regularly offers CE opportunities for therapists and speaks at conferences and workshops for both therapists and parents of children with complex trauma. As a Registered Play Therapist Supervisor, Robyn has a passion for bringing the science and heart of IPNB to therapists who work with children- especially children adopted after complex trauma and attachment loss.
Unable to separate IPNB from our personal and professional lives, Robyn strives not only to embody the tenants of IPNB at work but also in her personal life- including family, friends, colleagues, and community involvement. Embracing IPNB has had a profoundly positive on impact Robyn's life and relationships; she is fiercely committed to sharing her love for the relational neurosciences with anyone who will listen.

About PCC IHP's IPNB program:
At PCC you can earn a certificate in Interpersonal Neurobiology.

Discover the scientific framework and multi-disciplinary tools to develop a healthy mind, an integrated brain, and compassionate, connected relationships. IPNB combines neuroscience, psychology, complexity theory, environmental influences, and relationship studies. Developed by Dr. Dan Siegel, Dr. Allan Schore and Dr. Lou Cozolino in the late 1990s, Interpersonal Neurobiology seeks the similar patterns that arise from separate science fields and approaches to knowledge. Learn more about the Interpersonal Neurobiology program offered by the PCC Institute for Health Professionals.