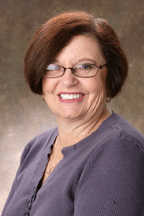 Pat Eshleman, RN, BSN, CCRC is an instructor in Foundations of Clinical Research. She teaches the research, recruitment, and preparation of study participants.
Pat started her career as a critical care nurse. She also owned an infusion company prior to working in clinical research. Pat is a Certified Clinical Research Coordinator (CCRC). She works as a Research Nurse and manages her site. She was working as a Case Management RN when the The Corvallis Clinic asked her to develop the Clinical Research Center.
She has coordinated in excess of 50 research studies in her career. Pat also negotiates contracts and budgets for her site as well as doing business development. The site conducts 12-15 studies/year in multi-specialty areas and vaccine trials. Her site is a charter member of the Society for Clinical Research Sites (SCRS), and she serves on the Association of Clinical Research Professionals (ACRP) Exam and Research Committee.