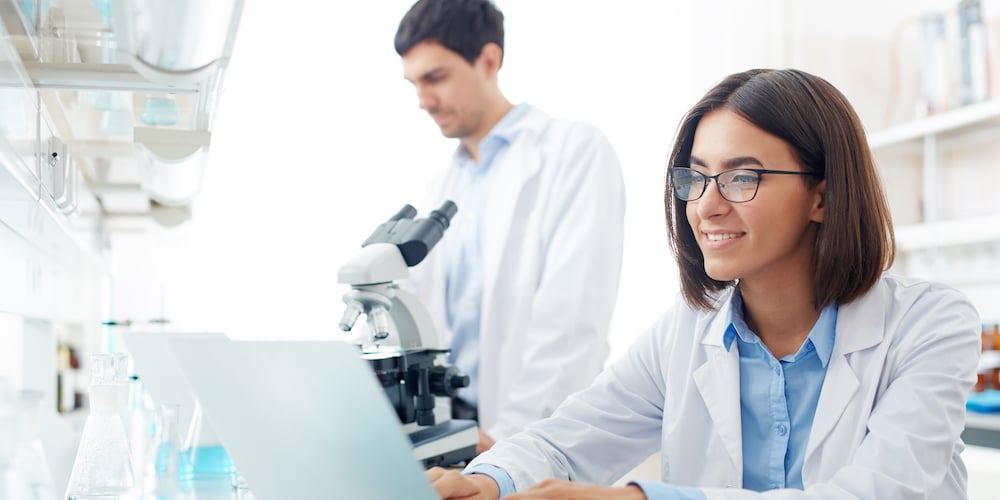 Clinical research skills and knowledge are used in research sites including medical centers and hospitals, pharmaceutical, device or biotechnology companies, or in contract research organizations.


In Foundations of Clinical Research non-credit certificate program at PCC's Institute for Health Professionals, you will learn the ethical, regulatory, historical and operational, recruitment, reporting, and other principles that support successful clinical trials.
Why the Foundations of Clinical Research training program at PCC Institute for Health Professionals?
Curriculum developed in partnership with practitioners from OHSU, Kaiser Permanente, Providence Health & Services, and Legacy Health.
Learn using

real

study protocols. This program is unique in that you'll learn from studying a real oncology protocol that's currently being used as study.
Earn Good Clinical Practice (GCP) Certificate, a 6 hour credential as part of the program.
Gain IRB meeting experience. Students will be expected to attend an IRB meeting in their local vicinity prior to and upon completion of the instructional portions of the program. You should allow 2-3 hours per meeting.
Get job ready. Graduates of this program are prepared to work as Clinical Research Coordinators/Assistants/Specialists in the fields of oncology, lab pharmaceutical, treatments, prevent, screening, diagnostics, genetic, epidemiological, devices, and biologics.
Earn a non-credit certificate. Upon successful completion, students will receive a non-credit certificate from Portland Community College in Foundations of Clinical Research 1 & 2. This ensures your education meets the standards of the US Department of Education.
Live-taught, dynamic online program. You will attend class once per week in the evening from anywhere you want. In total, the program is 60 hours of live instruction and discussion, plus self-directed study.

The program also includes a "flipped" classroom, in which participants read assignments and prepare ahead of time for the classroom discussions, inviting better understanding, integration, and application of the materials.

Complete training in 6 months. Learn the foundational terms, concepts, and elements of designing and implementing clinical research.
Taught by seasoned practitioners in clinical research who are available throughout the program to share their expertise and answer your questions.

Who Should Enroll?
Health professionals (e.g. nurses, phlebotomists, paramedics, medical assistants, dental assistants/hygienists, physician assistants, pharmacy technicians, and others) looking to supplement their income through clinical research, or looking to switch careers in the health field for a more balanced work schedule.

Individuals with a bachelor's degree in biology, chemistry, research, and/or health sciences interested in a career in clinical research.
Prerequisites:
There are no prerequisites to join the Foundations of Clinical Research program. Prior to working in the field, however, we strongly recommend that you have foundational understanding of Medical Terminology to support your success. Education in Anatomy and Physiology is also encouraged, but not required.
If you do not have training in Medical Terminology and want to work in Clinical Research as soon as you finish the program, you are welcome to complete a class either prior to starting our program or concurrent with your Foundations in Clinical Research studies.
You can complete the course(s) from any institution you choose. PCC Institute for Health Professionals offers an online Medical Terminology course (CEU939G) that is aligned with this program.
The Investment
Time:
The Foundations of Clinical Research is a 6 month, online, non-credit certificate program that includes 60 hours of live instruction and discussion, plus self-directed study.
Online classes will be held on Thursday nights, 5:00-8:00pm PST, unless otherwise noted.
All students must attend one IRB meeting of their choosing during the program (details will be provided after the program begins)
Tuition:
$1,199
Or, a 6 month payment plan. The 1st month is 20% down, then 5 months of equal portions of the remaining balance. To set up the plan, contact Lynne Baxter.
Apply Today!
Contact us to join the next Foundations of Clinical Research cohort.
Complete the form on this page to receive a detailed program overview and the latest information.
If you have any questions in the meantime, please contact Amy Evans at amy.evans3@pcc.edu.
PCC is committed to ensuring our courses and programs are accessible. If you experience disability related barriers, or have questions about the accommodation process, please contact Disability Services (www.pcc.edu/disability)