Marshall Lyles is part of the Institute for Health Professionals team at PCC and an instructor with the Interpersonal Neurobiology program.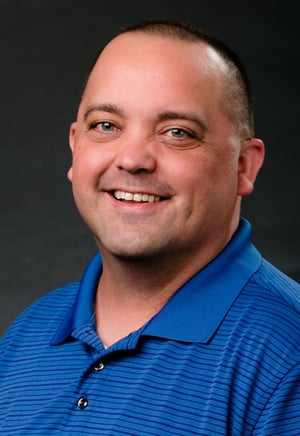 Marshall Lyles, LPC-S, LMFT-S, RPT-S, lives in the Austin, Texas, area and has 20 years of practice in family and play therapy. Drawing on lessons learned from working with attachment trauma in a variety of mental health settings, Marshall regularly teaches on trauma, expressive therapies, relational neuroscience and attachment-informed family work around the globe.
In addition to maintaining a small clinical practice, Marshall also conducts supervision and consultation sessions with counseling professionals who are pursuing EMDR certification and RPT status, often with a particular focus on the use of sandtray therapy to treat trauma.
Marshall has published in professional journals and magazines in addition to contributing chapters to the books Counseling Families: Play-Based Treatment and EMDR with Children in the Play Therapy Room: An Integrated Approach and co-authoring Advanced Sandtray Therapy: Digging Deeper into Clinical Practice.
About PCC IHP's IPNB program:
At PCC you can earn a certificate in
Interpersonal Neurobiology
.
Discover the scientific framework and multi-disciplinary tools to develop a healthy mind, an integrated brain, and compassionate, connected relationships. IPNB combines neuroscience, psychology, complexity theory, environmental influences, and relationship studies. Developed by Dr. Dan Siegel, Dr. Allan Schore and Dr. Lou Cozolino in the late 1990s, Interpersonal Neurobiology seeks the similar patterns that arise from separate science fields and approaches to knowledge. Learn more about the Interpersonal Neurobiology program offered by the
PCC Institute for Health Professionals
.