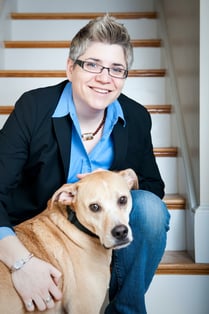 Diana Cutaia co-teaches in VOICES (Visioning Organizations: Inclusive Communities & Equitable Spaces) on the module Compliance: Research, Interpretation, and Overview of Statutes, Regulations, and Policies.
Diana Cutaia is the owner and lead peacemaker of Coaching Peace Consulting. Her clients range from school districts to national organizations to global companies. The focus of Coaching Peace is creating positive and safe culture that empower its members to lead with empathy and understanding.
Prior to starting Coaching Peace in 2012, Diana was the Director of Athletics for Wheelock College where she was able to grow the department and her unique approach was featured on the front page of the Boston Globe, NCAA On Campus, and Athletic Management Magazine.
Diana also began the first ever academic program in Sport-Based Youth Development at Wheelock College where she taught several courses (Sport and Society, Intro to SBYD, and Intro to Youth Sport Coaching). She also has taught a Leadership in Coaching course for the Institute for Rowing Leadership and has been an adjunct instructor at Dean College and Northeastern University. Over the years, Diana has presented to colleges on topics ranging from diversity and gender equity, sportsmanship and decision making, and Title IX.
Diana's coaching experience includes serving as the head women's basketball coach at Curry College and as assistant women's basketball coach at Mount Holyoke College. She was also the head women's basketball coach at Norwalk Community College where she took the women's basketball program to National Standing in only four years. Her Panthers finished three seasons ranked #1 in the New England Region and among the top eight in the Nation.