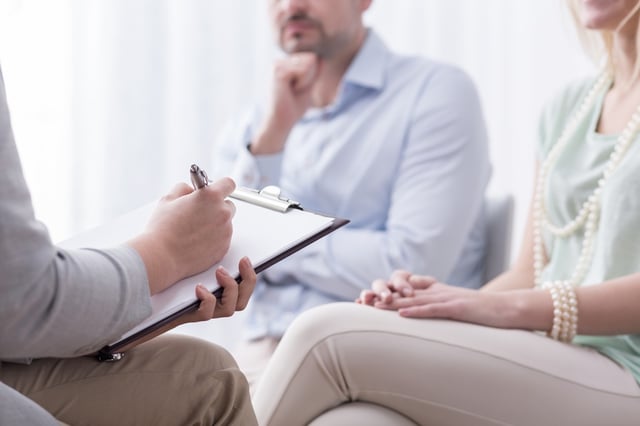 For a vast majority of professions, managing interpersonal relationships is crucial to success. From doctors to lawyers to law enforcement, interpersonal communication is important and necessary. And that's where Interpersonal Neurobiology (IPNB) comes in.
IPNB is an interdisciplinary exploration of the relationship between physiology and neurology, or to put it simply, the brain and the body. It's about how thoughts and mental constructs can affect someone physically. For example, IPNB explores traumatic experiences and attachments from a person's past, and how those can manifest themselves both mentally and physically.
PCC CLIMB is a leader in the field, offering an interpersonal neurobiology program to help people develop a healthy mindset, deeper empathy, and strengthen professional competencies. PCC is the only institution in the country to bring such a program to the public. The PCC IPNB program has value for a wide variety of people and can help resolve trauma and conflict, enhance learning, and improve relationships.
What is IPNB?
Originally coined by Dr. Dan Siegel, IPNB studies how the brain grows and is influenced by interpersonal relationships. It draws from diverse fields such as neuroscience, psychology, complexity theory, and relationship studies. Brain growth and development occur over the course of a lifetime, and IPNB explores how these changes affect how we learn, resolve conflict, and improve interpersonal relationships.
Its applications are broad, including uses in healthcare, mental health, addiction, education, business, law, and parenting. The bottom line is that by utilizing the IPNB framework, professionals can improve their mental functioning, interpersonal relationships, and overall job performance.
Why the PCC IPNB program?
So you might be thinking, "How can I learn about interpersonal neurobiology?" The good news is that the PCC IPNB program can provide all the resources you need, no matter what profession you're in. The program is comprised of 7 core classes, followed by specialization tracks and topics.
The program is primarily designed to promote the use of research findings on brain science, behaviors, relationships and more to create a healthier mind and connections. It prepares professionals to continuously critique, analyze and amplify their IPNB knowledgebase. In addition, PCC has designed the program to be delivered mostly through a live-streaming, interactive online classroom setting. This means that anyone, anywhere in the world can access the course and improve their professional lives by gaining a deeper understanding of IPNB. Overall, it provides a high-quality education for learning about the intersection of the brain and relationships, and corresponding practical applications.
Who should enroll?
So who should enroll in an interpersonal neurobiology course? The IPNB program is ideal for people of virtually any profession that involves interpersonal relationships. If you work closely with people, the program can offer valuable insights into how to better relate to, support, and/or manage others.
Historically, healthcare professionals find the IPNB program interesting and applicable. Mental and behavioral health professionals, for instance, will gain insight into how to develop healthier relationships with their patients. The same applies to counselors, including those who treat addiction and marital difficulties. Similarly, those in physical healthcare jobs will find the IPNB program valuable. This includes nurses, acupuncturists, chiropractors and physical therapists. While these jobs aren't focused on mental health, it's still important to develop an emotional rapport with patients. Knowing how to interact with patients who have experienced trauma or may be dealing with unknown challenges can be helpful.
Teachers, educators, and academic advisors will also find the IPNB program valuable. In these professions, it's crucial to create healthy environments for students, and to understand how to best support their learning. The program will help education professionals relate better to students one-on-one, as well as in group settings.
Lawyers, negotiators, and business coaches should also consider the IPNB program. Although not health-related, these are all professions where interpersonal relations are imperative to success. A legal client, for example, is very similar to a medical patient. Whatever the issue is, people are seeking solutions to their legal problems, and the more you can make them feel at ease, the better. The same can be said for business leaders and organizational development specialists. Building a successful company requires connecting with, and developing, the talent within your organization. The IPNB framework and program can play a vital role in doing just that.
If you're still wondering, "Should I enroll in an interpersonal neurobiology course?", keep in mind that IPNB has powerful, broad applications across many professions. By understanding how the brain functions and the ways it affects our approach to relationships, you'll be a more effective person in your job, no matter what field you're in.