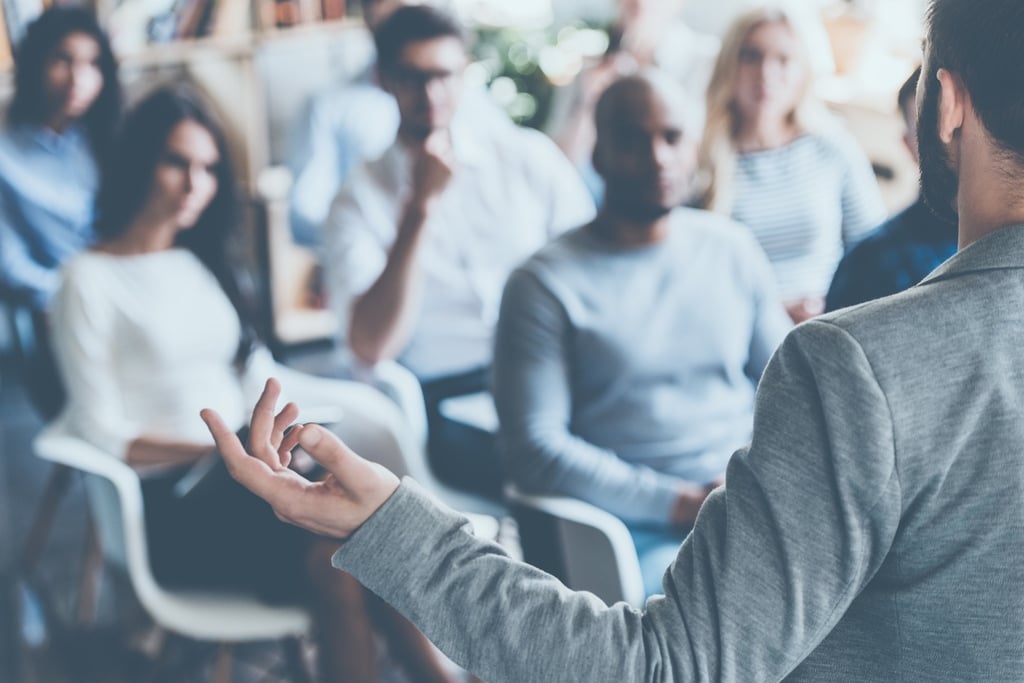 As social creatures, we rely on relationships for love, comfort and even professional success. Strong people skills in the workplace can improve relationships with your supervisors, coworkers, and clients, leading to better job performance and recognition. However, developing these skills takes intentional thought and work; experience alone is not enough to help you build the kind of quality relationships that lead to success.
How Interpersonal Neurobiology Improves People Skills
Interpersonal neurobiology (IPNB) is the study of how our relationships shape who we are and how our minds work. According to IPNB, healthy relationships and strong social connections lead to improved mental health. By studying IPNB and applying its concepts to your life, you can intentionally develop people skills you need in the workplace, whether you work in an office, hospital or classroom.
The principles of IPNB help you gain a better understanding of other people, building your empathy skills so you can relate to everyone in your life, from your family to your clients. It helps you bridge differences between yourself others by teaching you how to navigate the neuroscience issues surrounding diversity. IPNB stresses compassion, kindness, and mindfulness in building professional and personal relationships. These skills don't always come naturally, but by studying IPNB, you can work to develop these traits in yourself.
The people skills you develop through IPNB are more in-depth and useful than simple etiquette. While saying "please" and "thank you" certainly don't hurt relationships, they also don't encourage the type of connection that lets you offer truly great service to your clients and customers. IPNB concepts help you forge deeper, more meaningful relationships that allow for increased cooperation and respect.
Who Can Benefit Professional from Interpersonal Neurobiology
These strong people skills are vital to success in many career fields, improving job performance and even job satisfaction. Professionals in a variety of jobs use the people skills taught through IPNB, including:
Healthcare.

Connecting with patients and coworkers improves patient outcomes. When you develop strong interpersonal relationships with your patients, they are more likely to feel satisfied with their care and as if their needs have been met.

Education.

Understanding the unique challenges every student faces and empathizing with these challenges can help teachers provide more effective learning experiences for their students. It can also improve relationships with parents by giving teachers the scientific knowledge they need to explain children's behaviors. A better understanding of children can help teachers and school administrators advocate for better school policies that support a cooperative, calm learning environment.

Law enforcement/First Responders.

Emergency service and police officers often work with members of the community during times of great stress or trauma. IPNB can be the most beneficial during these times, when people need compassion and support the most. IPNB also gives officers the skills they need to connect with community members and implement positive changes in the neighborhoods they serve.

Business.

Networking and business relationships help you move upward in the business world. Gaining stronger people skills through IPNB help you build stronger, better connections to move up the corporate ladder or grow your individual business.
At Portland Community College, we offer an interpersonal neurobiology course specifically designed to improve workplace performance. This interactive, six-month course helps professionals apply the science of IPNB to their everyday lives and relationships so they can build strong teams, improve their communication skills and easily adapt to new people and new relationships.
Start improving your people skills today by studying interpersonal neurobiology. Whether you choose to take an interpersonal neurobiology course or study independently, a firm grasp of IPNB topics may be just what you need to take your career to the next level.