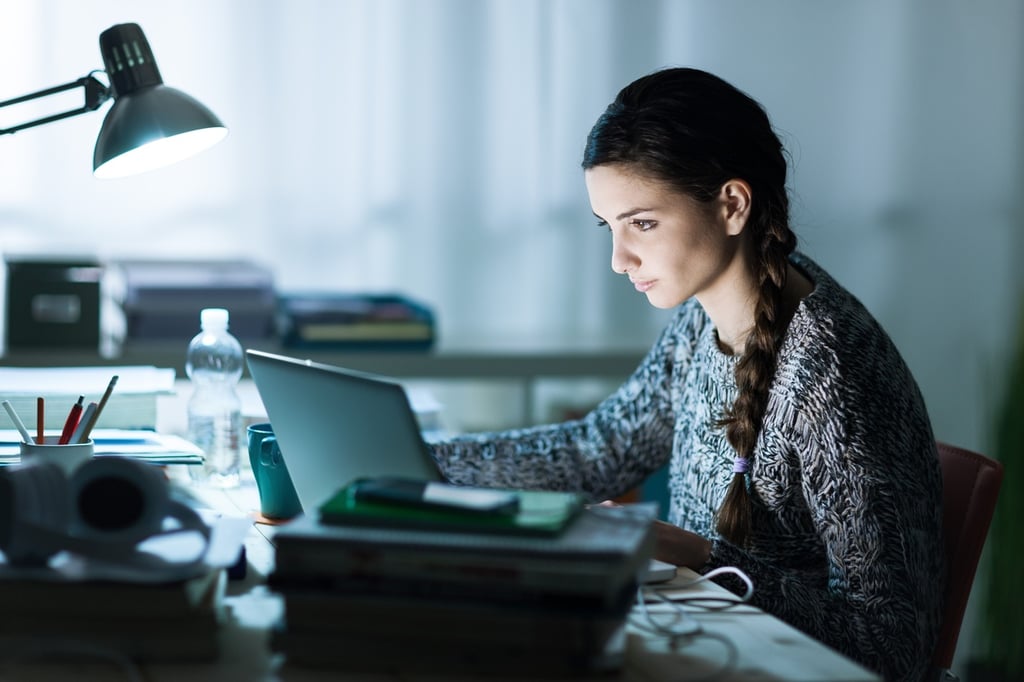 With demand on healthcare systems constantly increasing, patient access specialists are needed more than ever. This entry-level position is one of the first roles patients face upon visiting a hospital or clinic, and it offers opportunities for a long career with just one type of training needed.
Patient access specialist training can help you begin a career with many future opportunities and bring you the satisfaction of knowing you are helping others receive the care they need.
If you already have a job and need it to make ends meet, it might not be possible to quit working to complete patient access specialist training full-time. However, through the online training program at Portland Community College, you can complete training without giving up your full-time position. Our program is designed for adults who are already working, but would like to change or improve their careers.
Working full-time and completing the online program can have many benefits for students, such as:
Continuing to receive income, helping you pay tuition without loans

Having work experience, even in other industries, can increase your chances of getting hired as a patient access specialist

The skills you gain while working full-time and studying can help you become a better, more efficient worker
Tips for Working Full Time and Completing Patient Access Specialist Online Training
Working and studying can be a balancing act, but by following these tips, you can continue to earn money while taking your career to the next level.
Learn to Manage Your Time During Online Classes
Keeping all your time well organized can help you balance your job and school responsibilities. You may want to set aside blocks of time specifically for tasks like studying, completing chores or exercising to ensure all the important activities get done. Though you might think an online patient access specialist training program takes less time than an in-person course, in reality, your time commitment is very similar, especially when it comes to how much time you need to read and study.
Learn to Prioritize Your Online Coursework
To make enough time for both work and study, you'll need to prioritize your activities. For instance, while going out with coworkers is fun, you'll likely need to come straight home from work to ensure you have enough time to study every evening. You will have to prioritize work, studying and family time over leisure activities.
Thorough Planning for Becoming a Patient Access Specialist
Planning for the whole semester can help you avoid late-night cram sessions that kill your energy for work. When you get your course calendar or syllabus, write out when all assignments are due, when you have tests, etc. Add your work schedule to the calendar, too, so you can start to see what days you'll need to study the most and avoid scheduling other activities for those days.
Set Goals While Taking Online Classes
Set goals for each block of time you are studying to evenly space out your work and avoid burnout. For instance, you may read a few chapters per night or write a certain number of words when you study. Setting goals helps you feel a sense of accomplishment and keeps you caught up with your studies.
Take Breaks While Studying
Breaks are important for your mental health. You may want to fit in a relaxing half-hour long break every day to help your mind feel refreshed between work and studying. Breaks can also help you shift gears, especially if your day job has you do different tasks than patient access specialists do.
Reward Yourself When Goals Are Met
Your break time can also be your reward time for when you meet your study goals. Rewarding yourself for meeting goals can help keep you motivated throughout your online training to be a patient access specialist.
You can work full-time while completing patient access specialist training online. By building up your time management and study skills, you'll be able to balance a 40-hour per week job while spending several hours a week studying to improve your career.