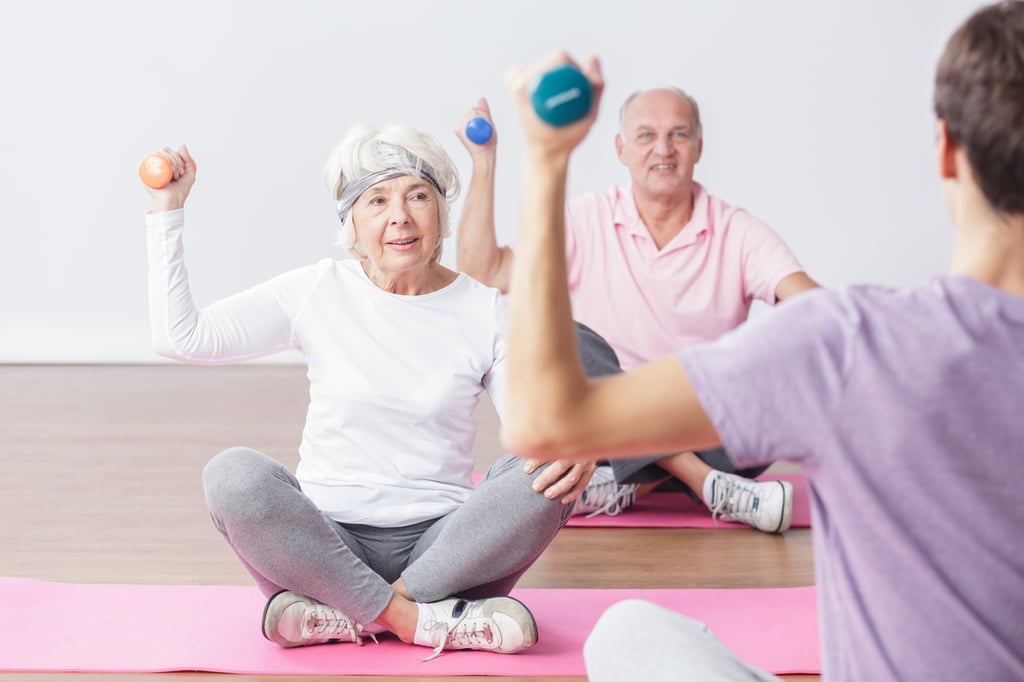 Every day, 10,000 Baby Boomers (people born between 1946 and 1964) turn 65 years old. The United States is soon going to have its largest senior population ever, with more than 70 million people (one in five Americans) ages 65 or older by 2030. Communities and health care professionals across the country must prepare to meet the needs of seniors, from offering specialized exercise courses to increased access to long-term health services.
Many experts believe that aging populations across the globe will overwhelm financial and pension systems, health care services, and rely on a smaller working population that cannot keep up with economic demands. It is pivotal that policymakers and healthcare professionals prepare for the aging population now to avoid these poor outcomes.
The biggest challenges may include:
Healthcare
An aging population requires more health services and more intensive, expensive services. This is especially true of the "oldest old," those over 80. This group of seniors is growing faster than any other due to increasing life expectancy.
Healthcare systems need to offer a range of services to meet senior needs, focusing on preventive care, long-term care, and care for chronic conditions. More nurses, medics, physician assistants and doctors will be necessary to provide proper access to care and experience better health outcomes. Portland Community College is proud to offer classes for healthcare professionals to give them specialized knowledge in caring for seniors. These courses include Biology of Aging, Poly-Pharmacy and the Geriatric Population, and Alzheimer's Disease and Dementia Care.
Nutrition
Many seniors face food insecurity or difficulty shopping for and preparing healthy foods. Healthcare professionals need to provide nutrition education and expanded meal programs, such as Meals on Wheels, to help seniors stay healthy through proper nutrition.
Exercise
Falls are a leading cause of death and disability among seniors. Exercise programs to improve strength and balance can decrease the incidence of falls, helping seniors stay healthy and independent for longer. Communities should offer specialized senior exercise programs to help seniors manage chronic conditions and lower their risk of falls.
Financial programs
As life expectancy increases, so does the length of retirement. Today's seniors need more wealth than ever to fund their retirement. Policymakers should consider protecting and expanding financial security and assistance programs for seniors, including Social Security and Medicare. Financial security is vital for maintaining health.
Transportation
Many seniors can no longer safely drive, but still need to go to many doctor's appointments, grocery shopping, and other necessary trips. Communities should institute affordable senior transportation programs so that seniors can receive the care they need.
Workforce Opportunities
Today's workforce needs to understand the needs of seniors across industries. Employers should consider providing training opportunities for caring for and serving seniors, such as the ethics of serving customers with cognitive decline and ways to keep seniors safe in different environments.
Opportunities for Community Engagement
Community engagement can help senior populations overcome depression, which they have a high risk of developing, and remain more mentally acute. Communities should strive to create programs especially for seniors that allow them to socialize and remain active.
Housing/Maintenance
Many seniors can no longer keep up with the maintenance of their homes. Many seniors are at risk of falls and other injuries as they attempt to make repairs. To lower these risks, communities should offer affordable senior living communities including apartments or small homes. These communities should include a maintenance staff to take care of issues for seniors.
Though an aging population presents many challenges, communities can prepare now to help seniors continue to enjoy a good quality of life. By taking steps now to meet these challenges, systems in the future will experience less strain, helping people of every age feel confident in the future.