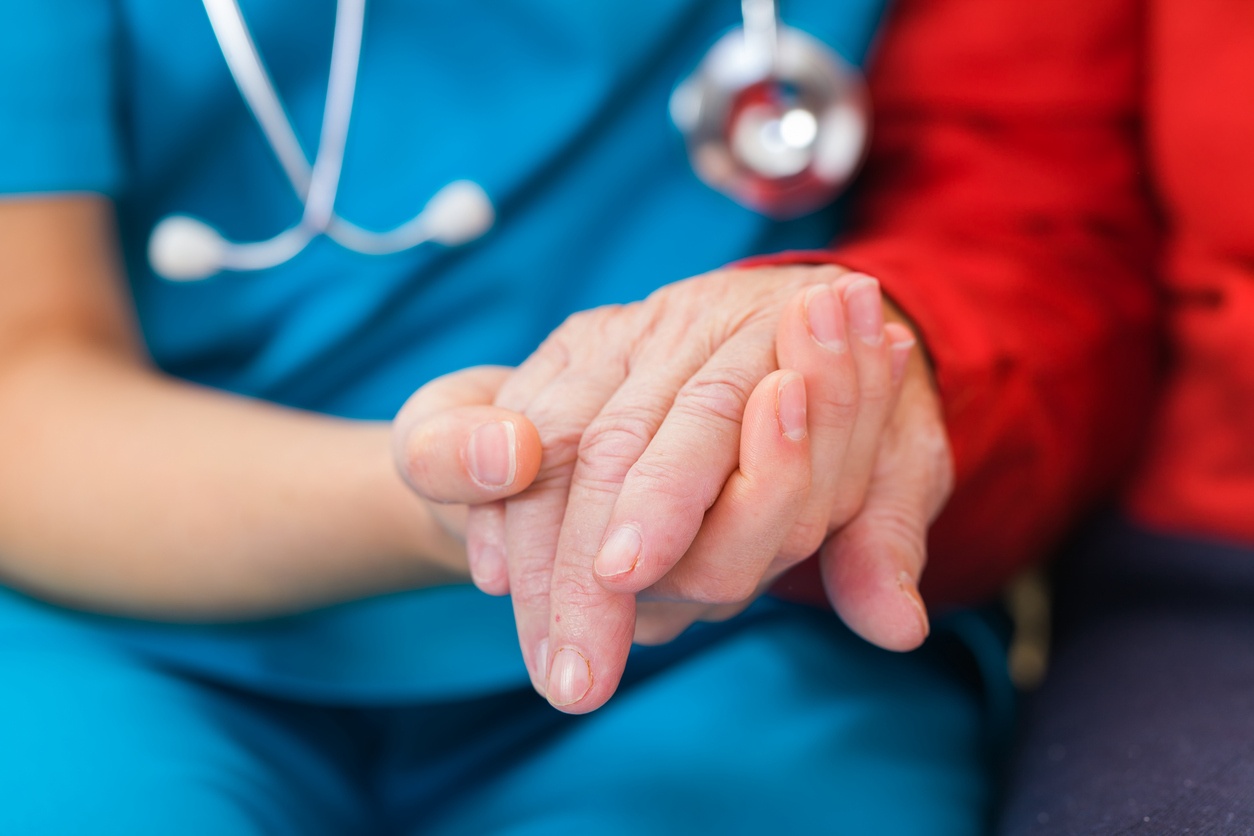 Learn the professional diagnosis, prognosis, and treatment for dementia, while gaining essential "best practices" communication and care-giving skills. Get a better understanding of Alzheimer's and other dementias, and how you can help improve quality of life for dementia residents.
The Alzheimer's Disease and Dementia Care course fulfills the required training portion of the National Council of Certified Dementia Practitioners (NCCDP) Certified Dementia Practitioner (CDP®).
What to Expect
During this 1-day, 8 hour course, you will learn to:
Define different dementias, reversible and irreversible, and better understand Alzheimer's, Pick's, Lewy Bodies, Vascular disease, Fronto Temporal dementia, Creutafeldt-Jokob disease and Parkinson's.

Identify symptoms, behaviors and how to communicate successfully with various stages of these diseases.

Express the differences between depression, delirium, delusions, and hallucinations and how these conditions are often exhibited.

Relay why hoarding and repetitive behaviors occur and how to best redirect them.

Recognize and practice how communication, environment and activities can effectively employ best practices to improve the quality of life for dementia residents.
You'll learn about:
Intro to Diagnosis

Prognosis & Treatment for Dementia

Communication & Feelings

Depression & Repetitive Behaviors

Delusions, Hallucinations, Hoarding & Wandering

Aggressive Behaviors & Sexuality

Personal Care

Activities

Environment

Neglect & Abuse

Spiritual & Cultural Diversity
This course fulfills the Certified Dementia Practitioner (CDP®) training portion required by the National Council of Certified Dementia Practitioners (NCCDP).
Is CDP® Training for me?
This class is best suited for:

Nursing & adult foster home administrators
Social Workers
Nurses
Certified Nursing Assistants (CNA)
Medical Assistant (MA)
Occupational Therapists (OT)
Physical Therapists (PT)
Mental Health Professionals
Recreational Therapists
Nutritional Therapists
Life Enrichment and Activity Directors
Allopathic Professionals
Naturopaths
Other Healthcare Professionals
Meet Your Lead Instructor
Connie Ratti, CTRS, CADDCT, CDP®, ACC, AC-BC
Connie is a Certified Dementia Practitioner® Trainer and Certified Therapeutic Recreational Specialist. She has worked as a frontline staff member of the Interdisciplinary Medical Team for over 20 years as an Activity Professional, Consultant and Manager for Dementia and Alzheimer's residents. Her work includes planning and implementing programming and activities for individuals that were appropriate to their disease levels and skill abilities to redirect behaviors and provide quality of life experiences. Connie views her position as one that changes work into worth, providing quality of life that means something to her residents, simultaneously providing a great deal of quality to her own life.
Your Investment
Time: 1 day, 8 hours of in-class instruction.
Tuition:
Upcoming Courses
Click here for upcoming courses.
For more information, please contact Amy Evans at amy.evans3@pcc.edu or 971-722-6672.