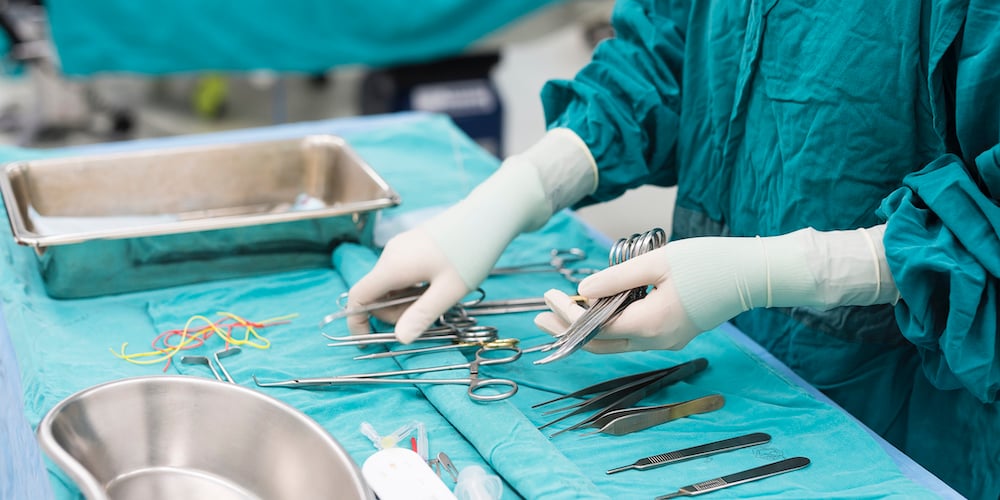 One of the draws of the healthcare industry as a field of study or practice is the diversity of professions, roles, and work it offers. While not everyone may be attracted to jobs as physicians or nurses, there are numerous other positions that are equally integral to offering quality healthcare services - like a Sterile Processing Technician, for example.
Sterile processing is an area within the industry that needs meticulous, detail-oriented individuals who see a value in keeping medical environments clean and safe for both patients and other staff members. Sterile processing technicians are tasked with a number of critical responsibilities, such as taking inventory of surgical tools and instruments; stocking, sterilizing, packaging and preparing tools and equipment; and ensuring the cleanliness of operating rooms, tables, and equipment. Our program is offered twice per year during the Winter or Summer term - you can sign up to receive its newsletter and to be alerted about important registration deadlines.
The healthcare industry continues expanding, creating favorable prospects for individuals considering a medical profession. According to the Bureau of Labor Statistics, the job market for sterile processing technicians specifically is expected to grow at least 4 percent through 2026 and these positions offer livable wages and attractive benefits, in addition to job security and opportunities for growth.
Students looking to enter a sterile processing career can expect a period of education and preparation that is relatively short compared to other healthcare careers. Here is a look at what it takes to begin a career as a sterile processing technician and the important steps along the way.
1. Enroll in a Sterile Processing Technician Program
After students receive their high school diploma or an equivalent, such as a General Education Development (GED) certificate, they can enroll in a sterile processing technician program at a community college or trade school. This gives them an opportunity to develop skills and gain the knowledge necessary for the job.
The PCC Institute for Health Professionals' Sterile Processing Technician program takes one term to complete and includes 42 hours of self-directed study and in-class training.
During that time, students can expect to learn all the basics of sterile processing, such as:
Microbiology
Medical terminology
Anatomy and physiology
Infection control and prevention procedures
Decontamination, cleaning, disinfection, and sterilization policies
Surgical instruments and storage practices
With this academic experience, students glean enough knowledge to put it to use in a real-world setting.
2. Become Certified
Although not many states currently require certification, some medical institutions will not hire sterile processing technicians without it. Additionally, starting pay can be higher for entry-level technicians who are certified, making it a worthwhile achievement.
The two main bodies through which the certification exam is offered are the Certification Board for Sterile Processing and Distribution, Inc. (CBSPD) and the International Association of Healthcare Central Service Materiel Management (IAHCSMM). Students can take the certification exam after working in a sterile processing department and meeting the minimum number of hours performing the various duties required of the position.
Contributing to Quality Healthcare
Although sterile processing technicians play behind-the-scenes roles at various medical organizations, the work they do is critical to creating clean, safe, and superior healthcare environments. Students interested in this profession can begin their career path by joining Portland Community College's Sterile Processing Technician program, offered through the college's Institute for Health Professionals. Participating in a quality program is the first step toward building a rewarding medical career in sterile processing.