Although hospitals and other medical institutions are heavily associated with nurses and doctors, several other health professionals, such as sterile processing technicians, are critical for delivering quality healthcare to patients in a safe, efficient manner.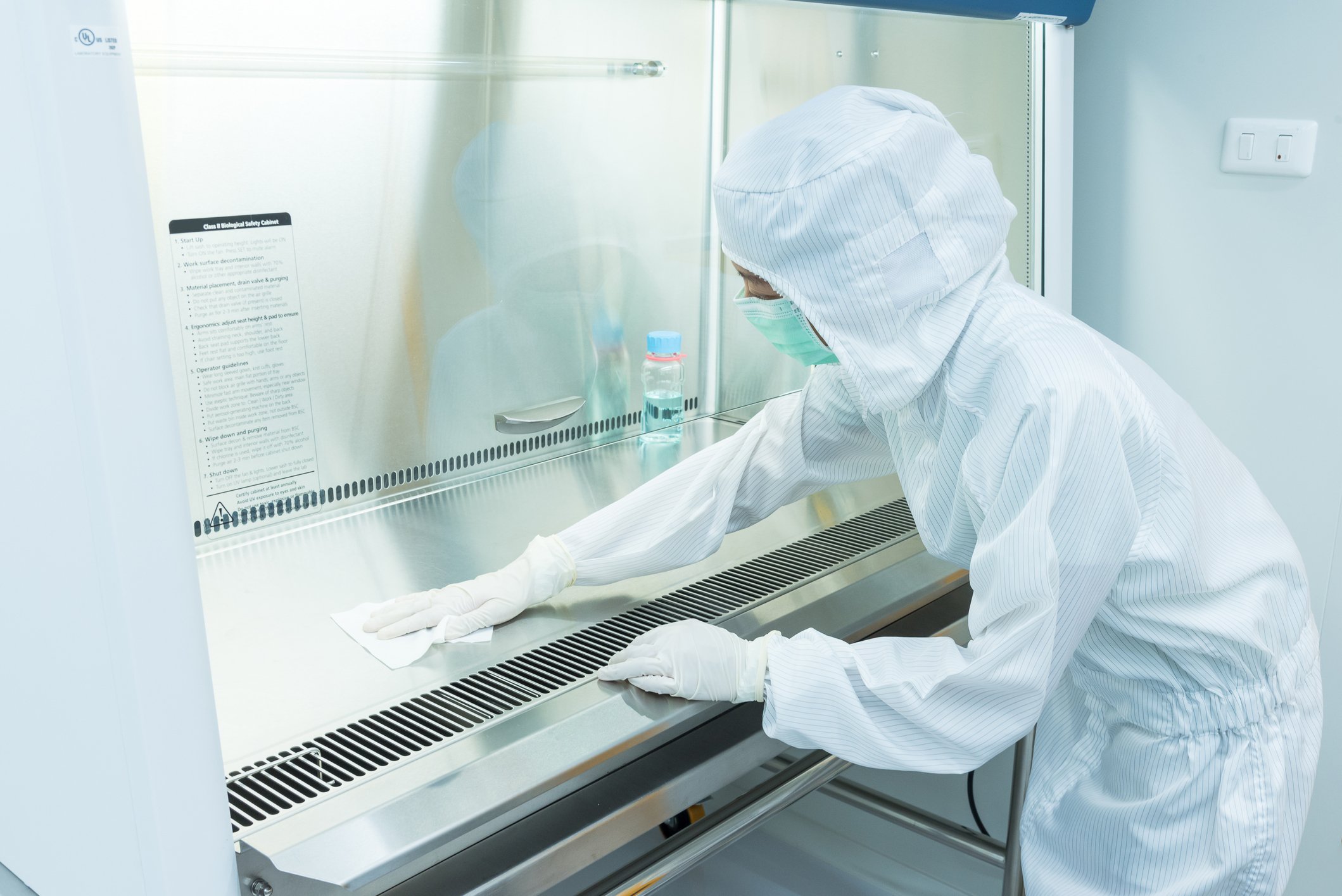 Although sterile processing techs don't have the most publicized jobs, the responsibilities they undertake within the medical system save lives by reducing infection rates and ensuring the sterile and functioning supply of materials and equipment necessary to care for patients.
"The role that sterile processing plays in the healthcare system cannot be overstated," RN and clinical educator Jay Shreve states in an article for Infection Control Today.
The Role of Sterile Processing Techs
Sterile processing technicians are primarily responsible for collecting, decontaminating, and sterilizing surgical instruments, reusable medical devices, and other patient care equipment. They must know industry standards and procedures, as well as how to use different sterilization materials and equipment. They also perform other maintenance tasks, which include preparing trays for designated areas and keeping an inventory of supplies and materials.
While these perfunctory tasks happen behind the scenes, they are important to the safe and efficient functioning of hospitals and medical centers. Maintaining a healthy supply of sterile equipment and materials reduces the rate of healthcare-associated infections (HAIs) and helps break the six-step Chain of Infection: a causative agent, reservoir of the agent, portal of exit of the agent from the reservoir, mode of transmission, portal of entry into the host, and a susceptible host. Sterile processing and decontamination of workspaces, materials, equipment, and medical devices can mitigate the transfer of infection along the chain.
Decreasing HAIs is key to supporting both individual and public health, which is the foremost goal of the healthcare system. Besides the ethical consideration of saving human lives, promoting safe practices at hospitals and doctor's offices can help reduce the risk of hospitals being sued or facing other liabilities.
Career Opportunities for Sterile Processing Technicians
The job market for sterile processing technicians is expected to grow by approximately 20% from 2012 through 2020. These healthcare professionals can find job opportunities not only at general medical and surgical hospitals but also outpatient centers and private medical practices.
In large cities in Oregon, such as Portland, Bend, and Salem, sterile process technicians can make about $52,000 to $54,000 per year, according to ZipRecruiter. The annual salary is from $46,000 to $48,000 in rural areas in Oregon. The average salary for sterile processing technicians in Oregon is $45,445 compared to $48,157 nationwide as of December 2019.
Sterile processing technicians work hours that are fairly standard in the medical profession, although it can vary based on the environment. Private practices may have more 8 a.m. to 5 p.m. shifts than hospitals or other public institutions. At these facilities, there are three shifts techs tend to work: 7:30 a.m. to 3:30 p.m., 3 to 11 p.m., and 11 p.m. to 7:30 a.m.
Who Should Consider Sterile Processing Tech Jobs?
Sterile processing technician jobs are ideal for students who desire to work in the healthcare industry and make a difference in the lives of thousands of people. These health professionals must be highly detail-oriented and have the ability to multitask, as they're responsible for ensuring every part of various surgical and procedural instruments are sterilized and re-assembled properly.
Additionally, sterile processing technicians need to have strong verbal and nonverbal communication skills to be part of an allied healthcare team. Although they may have little contact with patients on a day-to-day basis, they will frequently communicate with their colleagues and supervisors.
Becoming a Sterile Processing Technician
One primary benefit of pursuing a career in sterile processing is that, unlike other medical-related jobs, it requires less than a year of education and training. After completing a high school diploma or equivalent, students can enroll in a training program for sterile processing at a training school or community college before getting hands-on experience at a healthcare facility. To get started down this rewarding career path, check out Portland Community College's sterile processing course, which encompasses one term – or 42 hours – of online and in-hospital training.