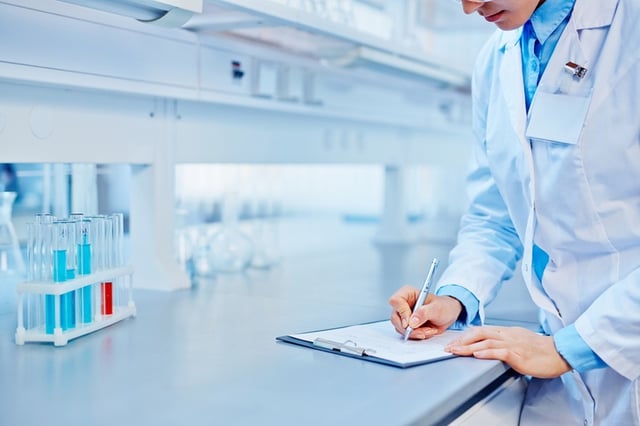 Clinical Research changes the future of medicine and healthcare, helping doctors and scientists discover ways to identify and treat health conditions. Clinical Research provides the important bridge from basic science research that's performed in a lab to applying results to help people.
Clinical Research consists of studies of many different aspects of medicine and healthcare. The most widely recognized form of Clinical Research is clinical trials, wherein people take new medicines or treatments to ensure their safety and effectiveness.
However, Clinical Research extends far past clinical trials. Epidemiological Clinical Research studies the patterns of disease in groups of people. Genetic research looks at the role our DNA plays in how diseases form and are treated. Other Clinical Research looks at quality of life issues, the best ways to screen for or diagnose conditions, or how to prevent diseases using medicines, vaccines, or nutrients.
Clinical Research can be short term, taking just a few months, or can take years of following the same group of people. Each study is designed differently to get the best information possible.
Clinical research job opportunities
Working in Clinical Research can be extremely satisfying work. Every study has the ability to greatly affect lives across the world for years to come. These studies shape the future of healthcare in tangible, important ways.
Clinical Research positions offer great pay for qualified candidates with a bachelor's degree in science. According to Glassdoor.com, Clinical Research associates make between $40,000 and $90,00 per year. With years of experience, associates can move up into Clinical Research coordinator positions, giving them greater earning potential.
Benefits of Clinical Research Online Training Programs
If you are interested in moving into Clinical Research from your current position, an online program could help you get the Clinical Research training you need without disrupting your ability to continue working. Online training programs offer you flexibility and allow you to work from wherever you want. You won't need to spend money on commuting or parking; you can access your study materials from the comfort of your living room. Because these programs also cost less than traditional degree programs, you don't have to go deep into debt to pursue your dreams.
Online training programs offer you the same material that is available in classrooms, helping you gain skills and knowledge that look excellent on a resume. Some programs even provide a classroom experience through live-streamed instruction and live student engagement! Completing an online training program shows that you take initiative and are committed to your career.
In Spring 2017, Portland Community College is proud to offer a new online training program for individuals who want to participate in Clinical Research. The Foundations in Clinical Research Program will use live-streaming lectures from experienced Clinical Research staff. Students will also have the opportunity to participate in live class discussions, as well as use discussion boards online. The goal of this Clinical Research Training Program is to give you the knowledge and critical thinking skills you need to work in Clinical Research, from the importance of following protocols to how to compile data.
When you work in Clinical Research, you can help shape the future of healthcare across the world. By pursuing online Clinical Research training, you can boost your chances of success in this career path and be on your way to changing lives for the better.