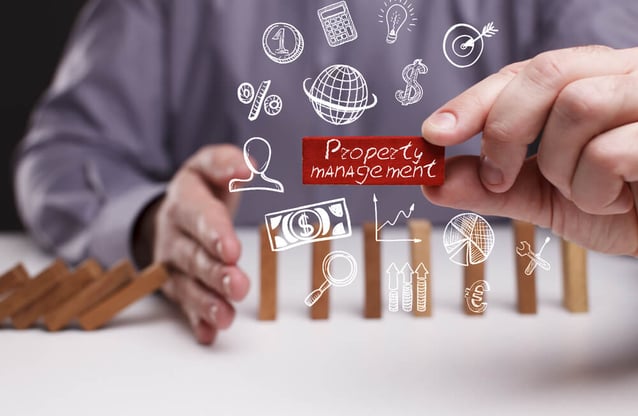 Real estate is a consistently stable career choice because people will always need a place to live, but many jobs within this industry run on commission, which many people may not be comfortable with. Careers in property management are one of the exceptions to that since they're typically salaried positions with excellent job security and flexibility to work either full or part-time. 
Property managers are detail-oriented professionals trusted to handle daily operations on residential, commercial, or even industrial properties. Their job is to keep things running as smoothly as possible for both the property's owner and tenants, whether taking care of maintenance issues or advertising new vacancies. Property management requires everything from problem-solving skills to excellent customer service, so it's a rewarding career for someone who likes juggling many different tasks. This path is also widely considered one of the most accessible ways to get involved with real estate.
Read on to learn more about working as a property manager and how Portland Community College's Property Management License course can help you get your foot in the door with just ten weeks of online classes. 
Collecting Rent Each Month
Probably the most crucial responsibility of property managers is collecting monthly rent from the current tenants. Recovering rent on time keeps the property generating income and maintains the building's cash flow. Completing this task requires good communication skills, keeping meticulous records, and generally staying on top of who paid or has not paid.  
Ideally, your tenants will send their rent automatically or timely, but verifying and following up is the property manager's responsibility. Keeping the books and ensuring everything is organized and up to date gives the building quality records to determine what you can spend on updates or how to make it more appealing to tenants.
Finding and Screening Tenants
Property managers fill vacancies quickly to avoid missing out on rental income while also focusing on finding high-quality tenants who won't cause headaches. That is especially true for residential property managers, where choosing the wrong person can lead to property damage, late rental payments, or even legal problems. Property managers serve as the first line of defense from these issues by conducting background checks, contacting references, and verifying income streams. Fulfilling this task requires posting ads, scheduling tours with interested tenants, and conducting background checks on those who submit applications.
Enacting Maintenance and Upkeep
Doing all the upkeep needed to preserve the property's value is one of the most critical responsibilities of any property manager and one of the main reasons this job exists in the first place. Ensuring the property stays in excellent condition keeps tenants happy while making timely updates ensures you provide a good standard of living.
Property managers must address maintenance issues as quickly as possible, whether it's fixing a leaky faucet or handling major structural problems, and they'll usually develop a network of contractors and service providers that are cost-effective and trustworthy. For large enough operations, you may have maintenance people on staff who you can call up and assign to fix certain, small tasks.
Keeping Accurate Financial Records
Property managers need strong accounting skills and attention to detail to handle the financial records for each property under their management. They have to track everything from rental income to the expenses for maintaining the property, such as the costs for landscaping or plumbers. These records are essential for tax planning purposes but also crucial in determining whether the property's performing well.
A good manager will be proactive about improving the property's overall profitability, which you can do in multiple ways. Being strategic about hiring contractors to keep costs low or updating appliances when items are at reasonable prices keeps costs low. Maintaining optimal vacancy rates ensures you have revenue coming in to balance it out.
Ensuring Compliance with Laws and Regulations
Whether your property is zoned as residential, commercial, or industrial, all properties are governed by a range of local, state, and federal laws. Property managers must know all these regulations, whether it's recycling rules, the process for handling an eviction or even building codes. Staying in compliance with these laws is essential for protecting the property's owner from fines or even lawsuits and ensuring tenants' rights are respected if there's ever a problem. 
Getting Started As a Property Manager With PCC's Pre-Licensing Course
If you're interested in a rewarding career in property management, you'll first need to pass Oregon's Real Estate Property Manager License exam. That means proving you have the knowledge and skills to navigate the wide-ranging challenges of this critical role, from the legal aspects of dealing with tenants to the accounting skills required for financial records.
Portland Community College's Property Management pre-license course is the perfect place to start your journey with the benefit of our state-licensed, experienced instructors guiding you every step of the way. This 10-week online program provides a solid foundation on all the essentials of being a property manager and prepares you to pass the exam. You'll also have the flexibility to study at your own pace as long as you can invest around 6 hours a week towards doing all the coursework. 
Kickstart Your Career in Property Management
Careers in property management have a great deal to offer if you're someone with a passion for real estate and looking for the stability and safety of a traditional salary. The best part of becoming a property manager is that it comes with such a wide range of responsibilities that each day is completely different, bringing new challenges and opportunities to make a positive impact. It's also a great entry point into other aspects of real estate, such as investing in properties yourself.
If this incredibly dynamic aspect of real estate sounds like the job for you, today's the day to invest in your future! PCC's property management pre-licensing course provides a comprehensive education from industry professionals with decades of experience and a genuine passion for teaching everything they know. Contact us to learn from the best and embark on your new property management career today.