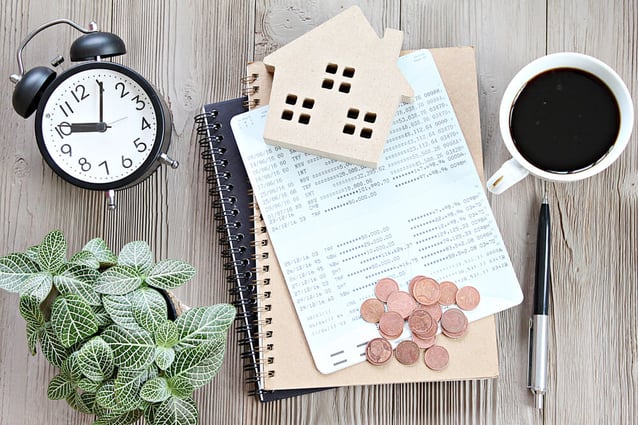 So much of the market for housing in Portland is rentals. With so many people moving to the city, these newcomers prefer the flexibility of renting over purchasing a home. As a result, there is a significant demand for property managers to work with renters and owners to make the rental process go smoothly. Whether you're opening doors to a career as a professional property manager or want to be able to DIY your management as a housing investor, it's a great idea to learn the background necessary.
Learning to obtain a property manager license in Oregon is also incredibly achievable and affordable. Becoming a property manager in Portland is an exciting, varied field with lots of room for growth and entrepreneurship once you gain experience.
The Path to a Property Manager License
Becoming a licensed property manager opens a new career path in high demand. Gaining access to this career requires a license by law, meaning you'll have a good chance of finding a job in this field. Acquiring the license provides a comprehensive understanding of relevant housing law to manage rental relationships without violating rules.
A course like the one offered through PCC will develop your background knowledge of the housing industry so you can be confident in your role. You will gain the knowledge to help you follow best practices to maintain professional relationships with clear rules, whether treating the property well or turning in rent payments on time. Portland Community College's preparation course will guide you through obtaining your property management license.
Your Responsibilities as a Property Manager
The property manager role is complex and constantly changing, which can be incredibly rewarding. The creative problem-solving and communication work of being a property manager tends to work well for people who prefer to stay busy and have a different day every time they go to work. Here are some of the responsibilities property managers handle:
Interfacing with investors or owners

who need property management and showing them why you can provide that value.

Learning about the property and ensuring you understand what is needed to keep it maintained and ready for renters.

Create a network of potential maintenance and repair professionals who can reliably help with any issues that arise in the rental.
Create listings and market them to potential renters.

Screen renters and find the ones that are most suitable for the property without discriminating illegally.

Review and modify a rental contract, as well as make sure it fits the needs of both the owner and the renter before they sign it.

Create a procedure for accepting rent payments and monitor that tenants deliver payments on time. You may assess late fees or have warning conversations if renters fail to make rent payments on time.

Check in when violations of leases, such as excessive noise and property destruction, occur. 
Review maintenance requests from renters and ensure you send responses promptly.
Critical Skills in Your Property Management Course
So, as you can see, you'll need many skills for these tasks, not just for one owner and one property but for dozens. Most property managers will need the skills taught in the preparation course to be able to do the work, but they are also vital in passing the licensure exam and getting started in the first place. Here are just a few critical skills instilled in this 10-week online course that totals about 6 hours of coursework commitment per week. 
You'll learn tips for staying organized from a state-licensed, experienced instructor. They also know how challenging it is to manage the number of properties necessary for a thriving property management company. They will show you how to leverage technology to do your best work. 

They will help you understand the rights and responsibilities that landlords have for their renters. In many ways, the property manager is an extension of the landlord. Understanding everything from anti-discrimination law to how well the home needs to be maintained is within the property manager's realm of responsibility. If you can stop a landlord from violating the law, you show your value since you save them many dollars in legal costs.
You'll learn about risk management as it relates to maintenance. That prevents excessive spending on unnecessary expensive repairs without letting a property fall into dangerous disrepair. 

You'll learn the basics of contracts and leases to protect yourself and the owner while communicating clearly with renters so that they understand the terms of their housing.
Portland Community College Puts You on a Path to Promising Careers
When you opt to take this affordable course, you can prepare for the property manager exam in less than three months of coursework. The work you put in to take the licensure test is just the beginning, as you'll need to continue learning your whole career. To find the right fit for you, check out Portland Community College real estate courses today.