Casey Campbell is founder and owner of Elemental Studios, a community ceramics studio that offers classes, workshops, and monthly memberships grounded in wellness education and practice. With a mission to help build community around ceramic arts education and wellness principles and practices, Casey and his team work to help people engage creatively and develop self-care practices they can use in and out of the studio. Casey worked with the PCC SBDC to start his business and now, after hiring five employees and continually increasing revenue, Casey continues to work with the PCC SBDC as Elemental Studios reaches its next growth phase.
Read more about Casey's entrepreneurial experience below!
Thanks for sharing your story with us, Casey! Tell us a bit about how Elemental Studios came to life.
I was inspired to build Elemental Studios by my own love of ceramics and love of self-care and wellness practices. I basically wanted to combine being a therapist and a community ceramics studio. I've been a therapist since 2013 and have practiced ceramics since 2002. I always loved working in community ceramics studios and wanted to build one that incorporates wellness practices that are basically already part of ceramics. For example, ceramics lends itself to mindfulness, being in the present moment. We help students and members learn more about mindfulness, notice how clay lends itself to mindfulness, and learn how to intertwine mindfulness and other wellness practices with their clay work.
Before coming to the SBDC, what challenges were you facing in your business?
I was facing challenges putting together a business plan and defining my business mission, vision, values, and goals. I had the kernel of the idea, but didn't have details fleshed out. I also needed help developing the financial projections. I started with the SBDC by receiving coaching from Jackie Babicky Peterson on developing a business plan and executing tasks. We developed a handful of takeaways each meeting and I executed them. She also provided me with financial templates that I could use to make projections.
Since working with the SBDC, what business milestones have you achieved?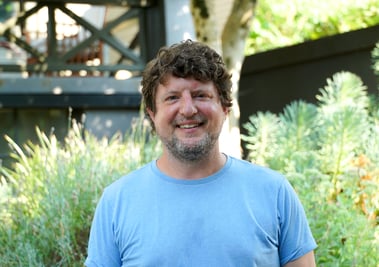 We've started the business and have grown it from teaching three eight-week classes at a time to teaching six eight-week classes at a time. We also created and started offering 2-hour workshops. We have hired a ceramic technician to help manage studio operations and have also hired instructors to teach class and a studio assistant to help process clay. Jackie helped me develop the base plans and figure out how to get funding to get my business started. I decided not to pursue a business loan and worked with Jackie on a plan to turn my basement into a two bedroom apartment that I rented on AirBnB for a while and now rent as a long term rental. This income helped finance the studio, in addition to my temporary income from Portland State University and my part-time counseling practice. Jackie really helped me define the business and pushed me to develop a brief way to share the concept with people along with detailed business plans.
Now, Elemental Studios is doing well. We've surpassed revenue the first two quarters this year compared to last. We've hired five employees and are developing a supportive and capable team that is passionate about ceramics and wellness. I'm much better organized and have a clear mission, vision, goals and values, much more planning, and am starting to get connected with and potentially utilize financial services that can help me move to a bigger space by purchasing a building.
What would you say to other small business owners thinking of working with the SBDC?
Do it. Trying to figure it all out on your own is overwhelming. The SBDC can help you with structure and coaching to help move your ideas along. I don't think I would have started my business without the help of the SBDC.
---
Want to learn more about starting and growing a sustainable business? Check out Business Builders!
- - - - - - - - - - - - - - - - - - - - - - - - - - - - - - -
---


Programs and services are provided to the public on a non-discriminatory basis. Language assistance service are available for limited English proficient individuals. Reasonable accommodations for persons with disabilities will be made if requested at least two weeks in advance. Please contact us at 971-722-5080 or sbdc@pcc.edu, to request accommodations. Oregon Small Business Development Centers are funded in part through a cooperative agreement with the U.S. Small Business Administration, and the Oregon Business Development Department.