Since 1972, Derek's Shoe Repair has been helping Portlanders keep their favorite shoes for longer. After purchasing the business in January 2022, Jessica Jones came to the PCC SBDC seeking assistance in transitioning into her role as business owner. After working through the Business Builders and Advanced Small Business Management training programs, Jessica has grown her business mindset and skillset, and remodeled the business to propel Derek's into its next phase of growth! This is her story.
Learn more about Jessica's entrepreneurial story below.
Thank you for sharing your story with us, Jessica! Tell us more about your business journey. What do you LOVE about your business?
I love fixing things, but the thing I love most about Derek's is the people.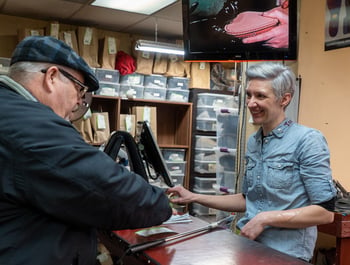 The community aspect of Derek's, one of the first things that drew me into shoe repair, is by far my favorite. I meet so many different people, and am honored to take part in so many of their special occasions by helping with shoes for weddings, bar mitzvahs, vacations, and new career journeys. I also love helping people with their regular occasion shoe projects. I really love helping people, and am incredibly thankful that I have found my niche.
I started at Derek's in early 2018 knowing nothing about shoe repair. I was working with a local career counselor to try to find what I was supposed to do with my professional life. At the same time, I found a job posting for a Cobbler-In-Training (at a different shop), and the description of that role exactly matched the list my career counselor and I had put together for the qualities of my dream job. I wanted to help people, work with my hands, use cool tools and machinery, and be a part of a community. I couldn't believe my luck that that job existed! I contacted the former owner of Derek's, and still current owner of Hillsboro Shoe Repair, for an informational interview in hopes of preparing for my interview with the shop I had applied to. I was so enthralled with the work, the machines, and the workshop feel that I signed on to start shadowing at Derek's immediately, and within two months was working at Derek's full-time with the mutual agreement with the owner that I would buy the business when he was ready to downsize to a single shop. Fast forward 3.5 years, and this beautiful, historic business is mine.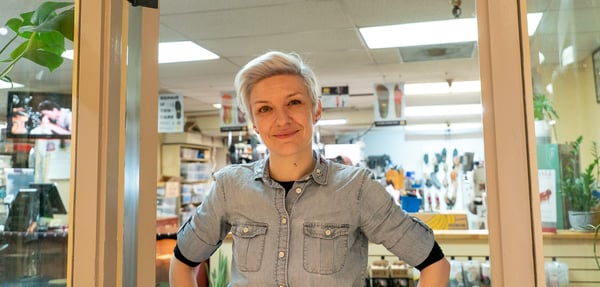 Before coming to the SBDC, what challenges were you facing in your business?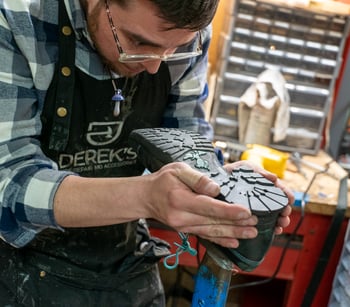 I have never run or owned a business of any kind before. For anyone that has read The E-Myth, a book recommended in the Advanced SBM program, I was squarely a Technician. I know a lot about shoe maintenance, repair, and cleaning, but I was really out of my depth managing the entirety of the business.
What types of services did you receive and/or in which programs did you participate?
I have gone through both the Business Builders and Advanced Small Business Management training programs with the PCC SBDC. I started the 10-month Advanced Small Business Management course two months after taking ownership of Derek's, and it was a fantastic level of hand-holding, encouragement, and support as I did the scariest, hardest thing of my life. The 1-1 meetings with my advisor Dr. Sean Harry were instrumental in getting from "How can I ever do this?" to "Wow, I am actually doing it, right now!". The class cohorts were great communities, and I even found my bookkeeper via a referral from a classmate.
Since working with the SBDC, what business milestones have you achieved? How have the services or programs helped you overcome your challenges?
Since working with the SBDC, I have really focused on maximizing our Google My Business profile. I had no idea it was such a powerful, free tool that nearly all current or potential clients use, even if they don't know it. We have even worked with our website developer to add rotating cards featuring our newest Google reviews to the bottom of our website.
What have you done differently in your business since working with the SBDC?
Since working with the SBDC, I have started working with third-parties to complete the work I do not specialize in. The "Water-Bug" business model suits our little shop very well, as we have outsourced our web design and maintenance, bookkeeping, tax preparation, human resources, and payroll to folks that are specialized in those business roles, freeing up my time to continue honing my craft.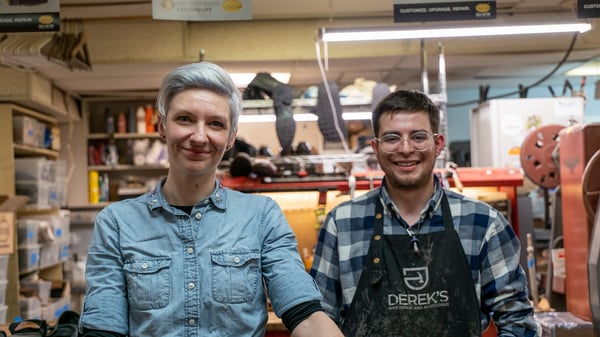 How is your business doing now?
Derek's just completed a remodel to increase the square footage of the shop's production area. We have tuned up all of our machines and streamlined the layout of the work area with the goal of increasing efficiency to support the uptick in business we have seen coming out of the pandemic. We also hope to add another employee to our two-person shop in the next year, so we are making physical space to accommodate our growing team.
What would you say to other small business owners thinking of working with the SBDC?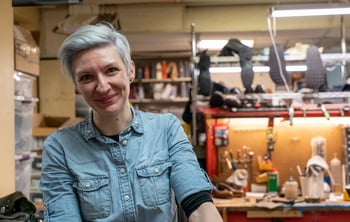 I cannot recommend the SBDC highly enough. It is an invaluable experience, and in addition to the thoughtful content and information you will get and contacts you will make, it will show you that you are definitely not alone, and there is so much help and support available to you, and a whole team of people that are waiting to cheer you on.
---
Want to learn more about how the PCC SBDC can help you start or grow
your

business?
---


Programs and services are provided to the public on a non-discriminatory basis. Language assistance service are available for limited English proficient individuals. Reasonable accommodations for persons with disabilities will be made if requested at least two weeks in advance. Please contact us at 971-722-5080 or sbdc@pcc.edu, to request accommodations. Oregon Small Business Development Centers are funded in part through a cooperative agreement with the U.S. Small Business Administration, and the Oregon Business Development Department.