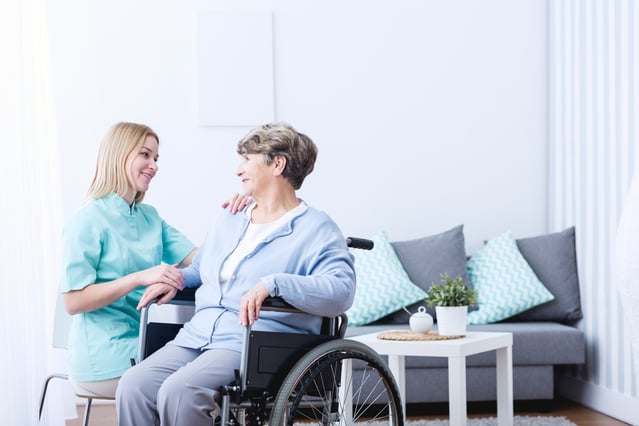 As the population of the United States grows older, our country is facing an increase in the number of patients with dementia. As of 2017, more than 5 million Americans are living with Alzheimer's disease, the most common form of dementia. By 2050, this number could reach 16 million.
Patients with dementia or Alzheimer's disease require specialized care. Their condition presents unique challenges. For example, no test exists to provide a certain diagnosis of dementia or Alzheimer's. Healthcare professionals must have a strong understanding of dementia to identify symptoms and make an accurate diagnosis. In 90 percent of cases, these well-trained professionals can make an accurate diagnosis of the disease.
Further challenges exist because there is no curative treatment for Alzheimer's disease and most dementias. When providing dementia care, you cannot simply prescribe a medication. You must provide intensive, comprehensive care that takes into account the needs and health of both the patient and their caregivers. The cost of this care is high, reaching almost $200 billion per year. However, proper care can reduce the number of dementia complications, thereby lowering healthcare costs.
In many cases, patients with dementia cannot participate fully in their care and treatment, putting heavy responsibility onto the shoulders of their caregivers and healthcare providers. One in three seniors dies from Alzheimer's disease or dementia, making Alzheimer's disease the sixth leading cause of death in the US, for this very reason.
While the condition itself is the primary cause of death, it can cause other conditions that lead to death. For instance, a patient with Alzheimer's disease may aspirate food that causes infections, like pneumonia, in the lungs. Patients with dementia are also unable to communicate symptoms of conditions, meaning these conditions can advance too far before they receive care. For instance, a patient with dementia may experience chest pain that warns of heart disease, but cannot tell their nurses and therefore suffer a heart attack.
Proper training to care for these patients becomes more and more vital every day. All healthcare professionals, from medical assistants to nurses to physicians, can improve the quality of the care they provide by undergoing training in dementia care.
Any dementia care training should cover topics such as:
The definition of different types of dementia conditions

How to identify dementia symptoms and behaviors

How to communicate successfully with patients in different stages of dementia

Tactics to improve the quality of life for patients with dementia, including improved communication, a safe and healthy environment and other best practice activities

Recognizing differences in neurological symptoms, such as delusions or hallucinations

How to improve behaviors in patients with dementia

Explaining dementia to a patient's caregivers and loved ones
Providing dementia care can be confusing and frustrating for healthcare professionals and unpaid caregivers. By having a deeper understanding of dementia, you can feel less frustrated with your patients and provide more compassionate care. You can also better focus on your patients' strongest needs and offer attentive care that reduces complications of dementia.
The National Council of Certified Dementia Practitioners (NCCDP) certifies healthcare professionals who have undergone dementia practitioner training. At Portland Community College, our Alzheimer's Disease and Dementia Care course fulfills these training requirements as well as the dementia care requirements for the Centers for Medicare & Medicaid Services survey of long-term care facilities. We encourage all healthcare professionals to pursue this training and improve their ability to care for a growing number of patients with dementia.